"There are some really great things about the game of poker but I've heard from many players that the thing they don't like is when it feels predatory," Tom Dwan said last week inside the PokerGO Studio. Prior to another Poker After Dark appearance, Dwan spoke at length about the health of the game at the highest stakes, potential changes that are on the horizon, and the success of the Triton Million format.
The Overwhelming Success of the Triton Million
It's no secret that Tom Dwan's tournament play is few and far between, but he never misses a stop on the Triton Super High Roller Series. In London, the Triton action was bigger than ever before as the series played host to the first £1,000,000 buy-in tournament, attracting 54 players to create the biggest first prize in poker history.
Dwan was one of the players in this event, invited by Paul Phua, in a new format that created a perfect balance between recreational and professional players. The format, created by Phua, was received with some skepticism by Dwan and many others but he was quickly proven wrong. Reflecting back on this event and looking forward at potential other changes at the highest stakes, Dwan made some very interesting observations.
"I gave Paul a lot of flak for it," Dwan smiled about the Triton Million format, "I didn't think it was gonna work well but look, I was wrong."
"Sometimes that's what happens with new ideas and for this event, in particular, Paul pushed really hard to get it done and it really worked out great. I think this is now a format that more people should do but it also shows that we should try to come up with more new ideas and find out what works well."
Relive GOAT Week on Poker After Dark on PokerGO right now. Watch all the highlights right here.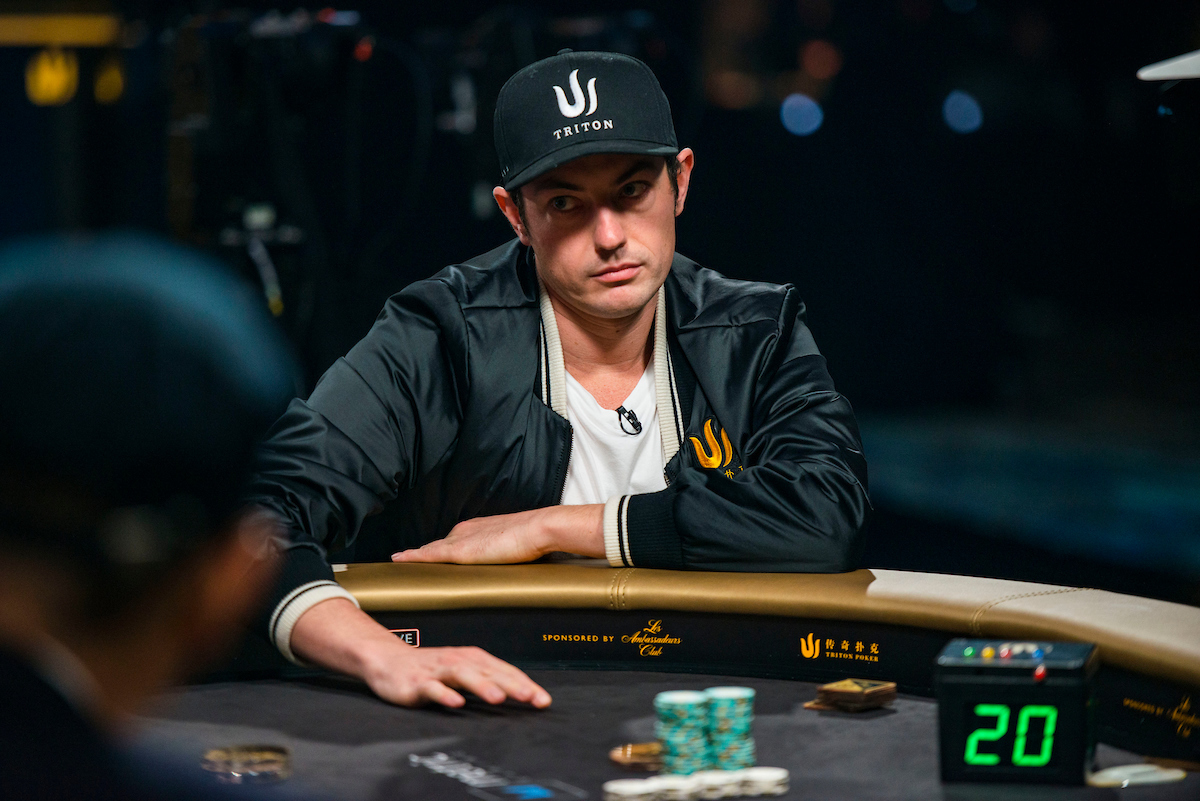 Valuing The Social Aspect of High Stakes Action
When mentioning new ideas, it was clear that the wheels on those ideas started turning in Dwan's mind a long time ago. As someone who's played all over the world and has possibly the most experience of anyone playing nosebleed stakes, Dwan has a unique insight into what drives both professional and recreational players that are willing to fork up the biggest possible buy-ins.
"I think that in poker there are camaraderie aspects. Obviously, there's a lot of competition and people are trying to win other people's money, but there's still the social aspect of the game that brings people together.
Paraphrasing Paul Phua from an interview he did during the Triton Million, Dwan reiterated that Phua himself shares that vision and looks for new and fun ways to create that camaraderie experience at high stakes events.
Remember this one? Watch Tom Dwan find aces against Daniel Negreanu with queens and Antonio Esfandiari with pocket kings on The Return of Tom Dwan on Poker After Dark back in 2017.
Generating Excitement Through Innovation
Dwan continued, "I think it's important for organizations in poker to keep all that in mind when they try new things. Some of it might work, some of it might not, but we can't let poker become a static game where the person who works the hardest always wins."
"The person who works the hardest will obviously win plenty of money but if you have the same games over and over again it becomes much more of a race to the bottom. In that setting, a lot of the amateurs and businessman don't feel the happiest, at least from what I hear, and I think this provides a good opportunity to mix things up and find out what good ideas might stick, refine them and do more of it."
One of the ideas that already seems likely to stick is the 1:1 ratio of businessmen and professional players, and as we speak Dwan is working on other new ideas he hopes to debut at a Triton Super High Roller Series in the future.
Without going into too many details, Dwan said, "The concept of not having everyone be equal is neat and very interesting to me. You don't need the playing field to be exactly level because every pro, in an event like the Triton Million, is still in a very good spot."
Dwan emphasizes that doing little things, even something seemingly trivial like a shot clock, for the recreational players can go a long way in making the atmosphere at the highest stakes feel a bit less predatory.
"I've seen it first-hand many times in events without shot clocks that pros are just waiting out the recreational players making a movement or give away something that they can use to their advantage. A 20-second shot clock levels the playing field just a little bit."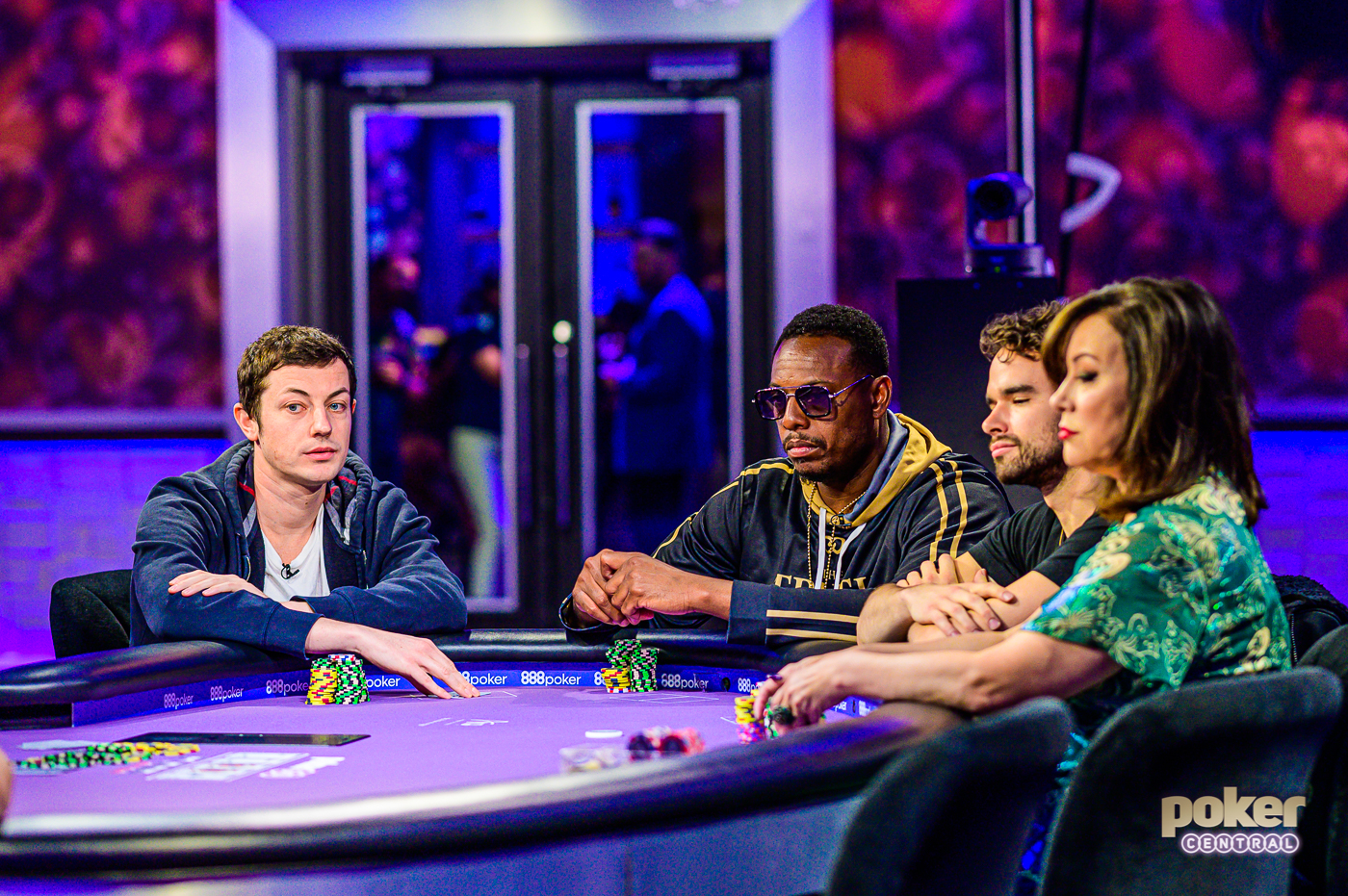 While Dwan is not saying that slight rule changes and efforts to level the playing field will generate a surge of interest from new players at the million-dollar level, he does think it can benefit the long-term health of the super high roller ecosystem.
"Take the Triton Million, for example, even the players that lost money in that event or on that trip generally a great time. I'm quite hopeful that in the future we will see more of this kind of stuff when you see the positive response to that series."
The Role of Short Deck in the Super High Roller Ecosystem
When looking at leveling the playing field, Short Deck is a game that provides increased variance and with its ante-only format, it encourages many hands to be played leading to a fun and exciting environment for players of all levels.
Short Deck first caught on in the Macau and Manilla cash games and has since taken on a significant role at higher stakes globally. This year, for the first time ever, there was even a Short Deck bracelet up for grabs at the World Series of Poker.
On Poker After Dark, Dwan jokingly admitted that he hadn't played much No Limit Hold'em cash in recent months as most of the action he found himself in was Short Deck. But is Short Deck part of poker's future in a bigger way?
"It's good to mix things up a little bit and having games where you can get away with playing more hands is good. I'm not claiming to know what poker will look like in 10 years, but Short Deck is a good gambling game, players like it, and it's still all fairly new to everyone."
In addition to Short Deck, Dwan also refers to things like the 2-7 game and applying the Short Deck ante format to No Limit Hold'em as options to try and play around with.
"At the end of the day, I think it's good to keep making small changes and adjustments to make sure poker doesn't become like chess. If poker becomes more like chess, there will be less and less money in the game. The best players will always make good money in the game and I think it's important to keep mixing it up to keep the game fun and exciting for everyone."
Want to watch more of Tom Dwan? Subscribe to PokerGO right now to enjoy more than 100 days of live poker every single year as well as an extensive on-demand library of content.