The new season of High Stakes Poker continues on January 27 with Episode 7 on PokerGO featuring the second line-up of the season that includes Tom Dwan, Michael Schwimer, Rick Salomon, Jean-Robert Bellande, Sean Perry, Damien LeForbes, and John Andress.
Outside of Dwan, all those players made their High Stakes Poker debut in Season 8. Another player that will be making his High Stakes Poker debut in an upcoming episode is Chamath Palihapitiya who plays $400/$800 No-Limit Hold'em with Phil Hellmuth, James Bord, Lazaro Hernandez, Jake Daniels, Phil Ivey, Brandon Adams, Jason Koon, and Dwan.
Palihapitiya's career as a venture capitalist has led to him being involved in companies that include Facebook, AOL, and Slack, along with becoming a minority owner of the Golden State Warriors. His poker career might not match his fellow High Stakes Poker tablemates as Palihapitiya has amassed just over $175,000 in lifetime tournament winnings that includes two WPT cashes, and three WSOP cashes. With his many business ventures limiting the time he allocates to poker, Palihapitiya is more suited to playing cash games over tournaments and consequently has had several appearances on PokerGO.
Palihapitiya played alongside Bellande, Hellmuth, Perry, and Salomon on Day 3 of Rob's Home Game which was a $500/$1,000 No-Limit Hold'em game, while he has had made several Poker After Dark appearances including playing on the Season 10 Hellmuth's Home Game and the recent Season 12 The Bratty Bunch episodes.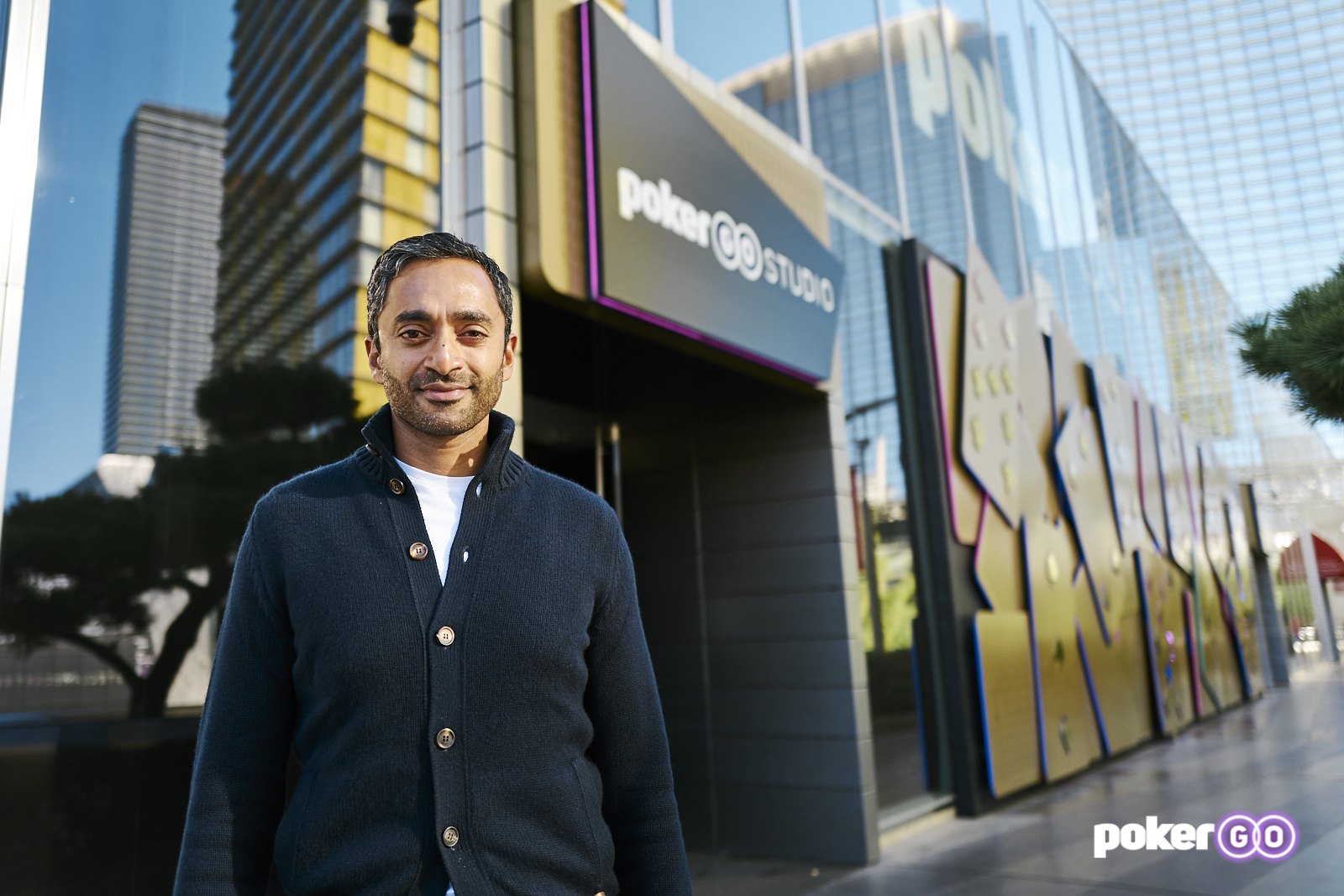 "It's really exciting just because I've watched all of the old ones probably ten times each," Palihapitiya said about making his High Stakes Poker debut. "So I'm a huge fan of those guys, and now I get to plant my stake. But the shitty thing is we're not going to have bricks of cash which I wish we had."
Although the bricks of cash are missing for Season 8, Palihapitiya still gets to mix it up with friends he has played with many times before.
"I've played as high as $5,000/$10,000, so a $400/$800 game is pretty manageable on the risk side at this point, but there are certain people I haven't seen in a really long time," Palihapitiya said about playing on High Stakes Poker and not being regarded as a professional poker player. "Like Phil Ivey, I haven't seen in five years, so I'm excited to see him and see how he's doing. A couple of the guys like Durrrr I haven't seen in a long time either as I've been so busy working. I've stopped playing a lot of poker these days, so I'm excited to see a lot of these guys who I haven't seen in a while."
Palihapitiya has never been one to remain quiet when discussing business, and just this week he spoke out about challenging Gavin Newsom by running for California Governor. Palihapitiya found it tough to mix poker with business, but what happens when he throws in being the potential California Governor? Stress is always a major factor with any successful businessman such as Palihapitiya, but which does he view as being more stressful – poker or business?
"Business yeah. It's a gut-wrenching experience trying to write these enormous amounts of capital in a successful way, in a thoughtful way," Palihapitiya said on comparing business to poker. "Trying to do the things that I'm trying to do – it's not easy."
"When I see the company, maybe I'll give them $5 or $10 million. That's like a preflop raise. But then the flop bet is like $50 million, the turn bet is like $200 million, and the river is like $650 or $700 million. So what do you do? So you're going back and retracing your hand, except the hand played out over eight years, and there are all kinds of tells along the way. You're not necessarily always money good, so it's an enormous sweat. So you're living it out over a really long period of time. That to me is what is so enjoyable about investing, but it's also what is so nerve-wracking."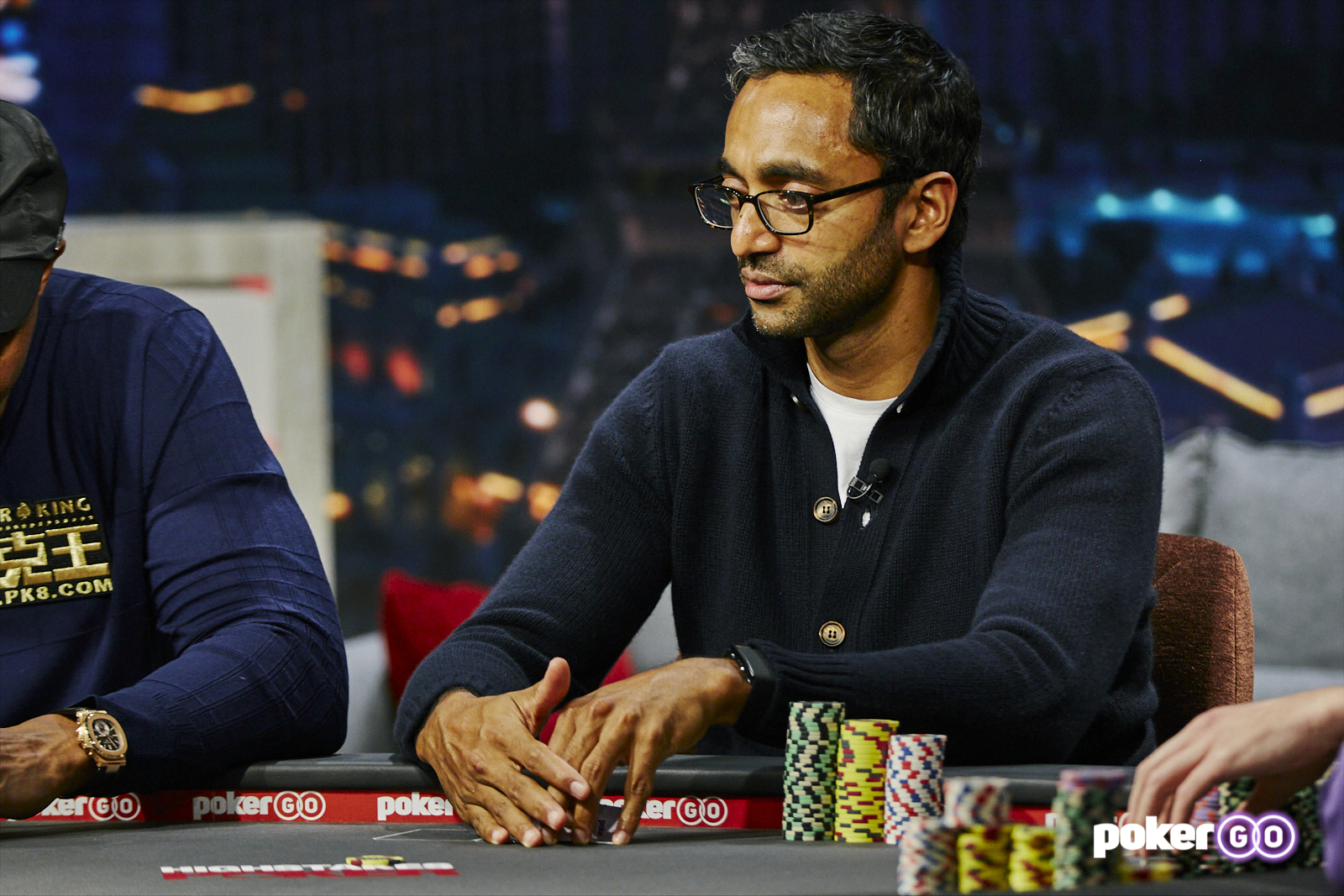 Trying to squeeze in the time to play poker among all the business ventures and perhaps the future position of California Governor was always difficult for Palihapitiya. Even before the COVID-19 pandemic shook the way society interacts day-to-day, being able to play poker among his friends wasn't as easy to organize as just a few simple text messages between the group.
"I would love to consistently be playing once a week, unfortunately for me, work doesn't allow me to do that," Palihapitiya said. "I think the pandemic has crushed our ability to get together as a friend group because that was the closest thing I had to making sure I played once a week. Ideally, I would play once a week, and then a couple of times a year we would travel somewhere. We would go to Hawaii or Spain or wherever and we would binge for four or five days straight. So I would love to be in that situation again."
Before Palihapitiya's night of filming on High Stakes Poker had even begun, he was sitting at a table with Hellmuth, Ivey, and Dwan.
"I told Mori
that if I'm flying in, I want the old crew!" Palihapitiya said as he pointed to all three.
Season 8 of High Stakes Poker continues with new episodes every Wednesday night at 8 p.m. ET. Incredible line-ups, high stakes, and fantastic table banter. What more could you ask for? Make sure to watch all the new season of High Stakes Poker on PokerGO!
Connect with PokerGO on Facebook, Twitter, and Instagram. Use code "HSP" for $20 off an annual PokerGO subscription now!