In the age of social media, your favorite athletes, musicians, and poker players are always just a few clicks away. Following their exploits as they travel the world gives us, the fans, a unique look into their lives, and Brazil's Felipe Ramos might be the best example of a player at the highest level who allows us to live vicariously through them as we check his Instagram feed on our lunch breaks or as settle in on the couch after a long day at the office.
Ramos provides entertainment and insights into his life, but above all else he makes you feel included and part of his journey to poker success. Ramos is successful, but despite cashing his first big international event in Sanremo in 2008, the No. 2 on Brazil's all-time money list is still looking for that career-defining win.
During the podcast I recorded with Felipe during the 2018 World Series of Poker he shared some fascinating insights on when the time is right for a player to get that big win, as for many years Ramos believed he wasn't ready for the responsibility and pressure that would come along with it. Right now though, Ramos is more ready than he ever was, chasing trophies around the globe while staying on top of his balanced lifestyle through lessons he's learned along the way.
Finding Satisfaction in Losing
"I'm so glad I didn't win that event," Ramos reflects back on becoming the first ever Brazilian player to cash in a European Poker Tour event in 2008.
The final two tables of that event included big names such as Anthony Lellouche, Dario Minieri, William Thorson, Johannes Strassmann, Randal Flowers, Isaac Baron, Jonas Klausen and Mike Sowers. Ramos finished in 13th place among these big names, poker's elite during this time, while Mercier won a life-changing $1.3 million.
"I would've become a piece of shit if I had won all that money at that point," Ramos adds about the Sanremo event that turned Jason Mercier into an overnight sensation.
"I wasn't a bad poker player for that time, but I was bad compared to my opposition. I was in the middle of all these sharks," Ramos laughed remembering the names he battled with.
This first result in Europe did not go unnoticed in Brazil where a huge following tracked his every move through the various online outlets covering the action. Ramos, a sponsored player by a local Brazilian site at the time, was rewarded with a ticket for the EPT Grand Final in Monte Carlo just a week later, and he finished in the money again.
"Good thing I didn't win that one either," Ramos smiled, as he quickly built up a network of players around him to work on his game. That year's EPT Grand Final had 842 players creating a first prize of $3.1 million that was captured by Glenn Chorny.
Ramos' international poker career was off to a good start, but more important than the results perhaps, the Brazilian became more well known and found it easy to connect with better players to improve his game. Swapping and learning from the likes of Jason Mercier proved vital, and in 2009 he took another big step.
Just his fifth ever live tournament result, Ramos finished 22nd in the 2009 PCA Main Event for $50,000. The then 25-year old held the chip lead for several days before busting out with aces, only to see his friend and fellow countryman Alex Gomes make the final table and taking fourth place for $750,000.
"I had so many chances to start my career with a huge score. During that event, I really felt like a decent poker player. Busting in 22nd place with aces was the first time I really felt a poker bad beat really deeply. I was tilted then, but it was a good thing I didn't win it."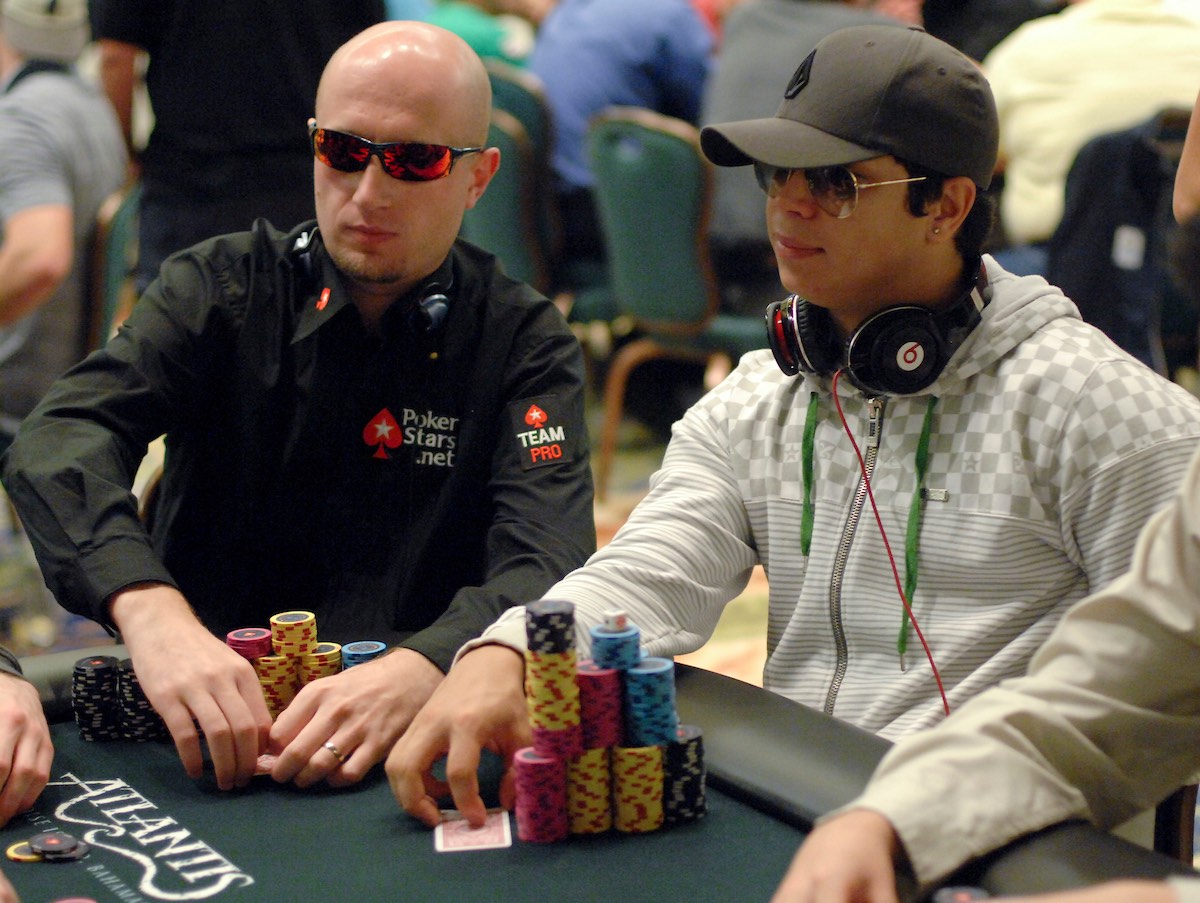 Slow and Steady Wins the Race
The steadiness of Ramos' career deserves praise, the biggest score of his career being $220,472, his career earnings totaling $2.5 million across a hefty 112 total live results. Putting into perspective how big the opportunities early on in his career were, Mercier won $1.3 million in Sanremo while Poorya Nazari took home a staggering $3 million at that year's PCA.
While Ramos' name grew in Brazil, it was Alex Gomes who made big headlines by winning the first WSOP bracelet for Brazil in 2008, finishing fourth in the 2009 PCA and winning the 2009 WPT Bellagio Cup for $1.1 million. This 13-month stretch of big results turned Gomes into Brazil's first poker sensation, and Ramos learned from his friend who was known for his hype aggressive style. To date, Gomes has just 34 total live tournament results, but he still leads Brazil's all-time money list by more than a million dollars.
"As a poker student, I was always looking at the players that were getting there and winning, and he was really aggressive and getting the job done. Everyone got to know more about poker because of him, and he's a legend in my eyes. He's a legend in poker in Brazil, and he's responsible for a lot of the growth early on."
Ramos got close a lot of times in the years that followed, and he had to keep managing his expectations after falling just short of big wins time and time again.
"It became a big frustration, I won't lie to you," Ramos said about not being able to close out the big events.
"I used to think 'God, am I that bad of a person?' These guys are winning everything, and I keep getting close and not winning. I started to think about it in a technical aspect first and working on my end game strategy. I thought I wasn't playing very well, and that was actually true. I started to improve my game, and that built me up as a player. I became a really consistent player, even though I did not have a huge score. I was due, and I've lost count how many times I've been close. I always saw the pile of cash being so close, but I never got there."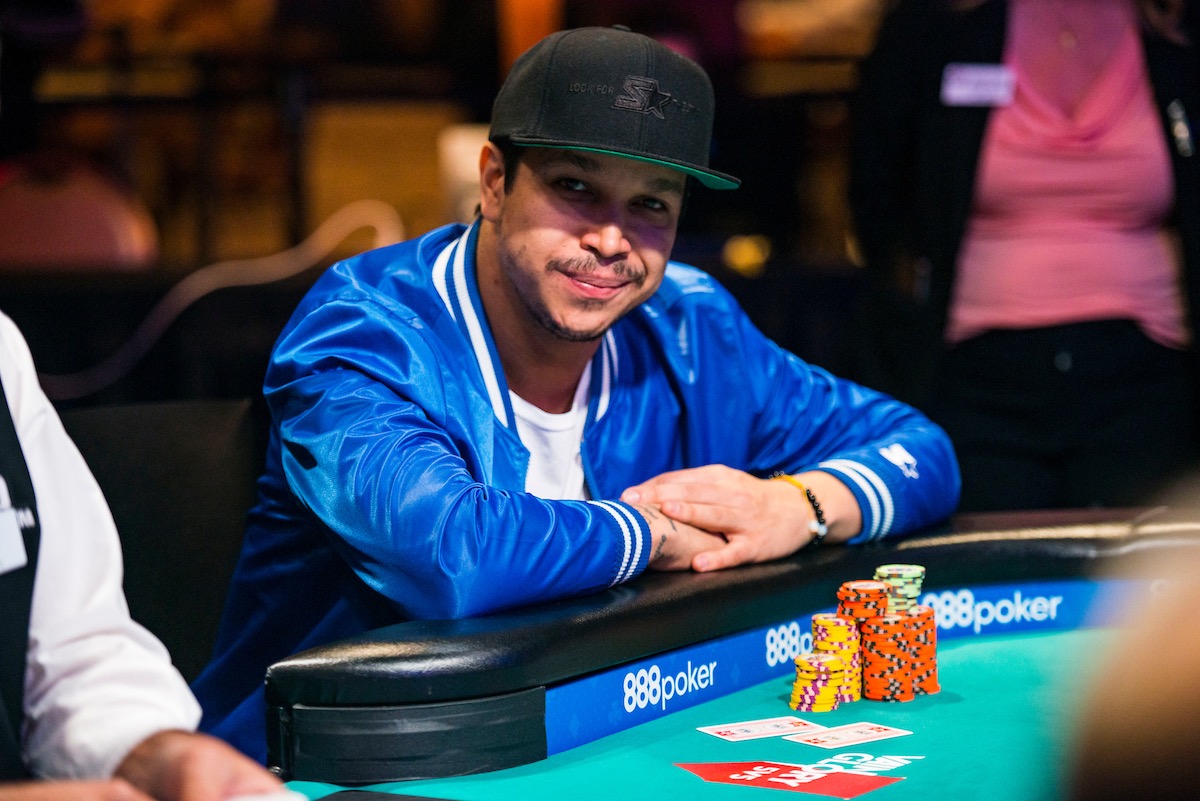 Cashing in on Past Experiences, Skills, and Hard Work
Flash forward to 2018, and Ramos got very close again. In his favorite game, Pot Limit Omaha, Ramos notched up a third place in the $1,000 event. Ramos can live with a big 1st missing from his resume, as he's ready now for when that moment finally comes.
"Now I'm ready. I feel ready. Second place is really overwhelming because you're so close to winning the jewelry. I'm at peace with it now, because I'm putting all my efforts into being a poker pro. Studying the game a lot, putting time into my health and knowing exactly what I'm doing and what I need to do. I'm prepared for the big score. I'm a guy who's in a really good position nowadays because I've evolved and learned a lot from my past mistakes."
Ramos prides himself in not owing anyone money, having never screwed up financially, making a lot of friends in the game and earned the trust of his peers and his family in his career decision to leave behind a steady job at the bank to pursue poker success.
"I like who I am nowadays and it's time to cash in. I truly believe in that, and it's just a matter of time."
Speaking on his newfound confidence and excitement for competing at the highest level, Ramos looks back on a moment he clearly remembers from the 2009 WPT won by his fellow countryman Alex Gomes. Ramos played soft, defensive poker, only feeling comfortable playing premium holdings in position when he faced Faraz Jaka at his table. Ramos thought his approach was good, but in hindsight, he realized that it was only because of a lack of skill and confidence that he had no other options than to take that route.
"I wasn't working on my game enough back then. But right now? You want to play against me? Good luck. I'll crush your soul because I'm the hardest working player in the room. I don't claim to play better than everyone but I'm going to get there, and I feel like I'm going to get there. My willpower is so strong, and I don't play to get respect, I play to get better every day just like any other aspect in my life.
As a player with consistent results, cashing for more than six-figures all but two years since his first live result in 2008 and more than $350k in each of the last three years, Ramos never had to worry about his bankroll. Keeping track of his wins and losses, swapping and selling pieces where needed, he's found himself able to keep focusing on what's most important.
"I'm just living my life, trying to do well every day. I wake up and ask myself, what can I do? What does my family need? How are my friends doing? What's my next event? What do I need to do in this present moment to get better?"
https://www.instagram.com/p/Blbv4sjHwqE
Crediting his hard work and dedication to learning and mastering Pot Limit Omaha and Mixed Games, Ramos feels as though that additional base of knowledge has also helped his No Limit Hold'em game. In addition to that, the skills he's learned have come in helpful when talking to No Limit Hold'em specialists who were looking to improve their skills in the games he's felt the most proficient at.
Looking into the future, and when the time might come that he gets to raise his arms to the sky in celebration, Ramos' changed his mind about what the sweetest win would be.
"The EPT was also number 1 on my list, and being the Brazilian with the most cashes has added to my motivation for those events. I've always wanted to win one of those, and I've been close a few times, but it's very hard to win a poker tournament. Recently, the WSOP has taken over in terms of prestige for me personally. If you consider yourself a poker player, you're going to want to get it done and win a bracelet. One day I want to be able to share that moment with my family because without them and their support I would've never even been in the position that I'm in right now."
The 35-year old pro has consistently ranked 1st on Brazil's GPI ranking, his highest overall ranking being 41st on the global charts. While the 2019 WSOP is still a while away, we can already anticipate Ramos participating in all the biggest events, and he was keen to add that a PLO or Mixed Game bracelet would mean even more to him, given how much time he's spent on mastering those games.
Follow Ramos on Instagram to join him on his quest for a big score. Watch Ramos in action on PokerGO, providing you with more than 100 days of live poker action every single year, as well as an extensive on-demand library of poker content. Follow Poker Central on Twitter and Instagram to stay up to date with all the latest from the world of poker. Listen to the full podcast with Felipe Ramos right here.