Poker has changed a lot since Marcel Luske first entered the limelight in 2004, a year after he finished 14th in the Main Event without receiving much coverage. The 2004 Main Event is widely remembered as the "Marcel Luske Show." Lots of his hands, table talk, and singing was featured on the ESPN broadcast, but this year's performance in the Main Event was arguably even more impressive.
"I brought seven suits for seven days," Luske smiled after bagging up chips on Day 6, switching from all black to a shiny gray suit on Day 7.
There was less singing in 2017, facing a new generation of players – that in many cases became infatuated with the game they now call their profession due to his antics – the 64-year former market salesman had to make an adjustment of his own.
As one of nine siblings and very little money to go around at home, Luske's story is that of a true underdog. A self-made man who never takes anything for granted and always looks for an edge if there's one to be had.
Humble Beginnings in Europe
Seeing 'The Flying Dutchman' run deep did not only turn back the clock on a playing style that has since been taken apart, analyzed, and improved upon; it's easy to forget that he was once years ahead of his time with a style that brought him international fame.
"The first time I played a poker tournament outside of Amsterdam was in 2001, a $1,000 tournament in 2001 in Prague," Luske digs through his memories.
"I won the tournament for $40,000, and people told me that those players were the best in Europe. Back then I didn't play any tournaments because I didn't know that they existed. I only played local tournaments in Amsterdam and cash games, all different kinds of poker. I thought that if these players are the best, I should play the international tournament circuit, and I did."
Luske quickly racked up results, cashing in 30 different events all across Europe in 2001, earning him the title "European Poker Player of the Year," in his first year on tour.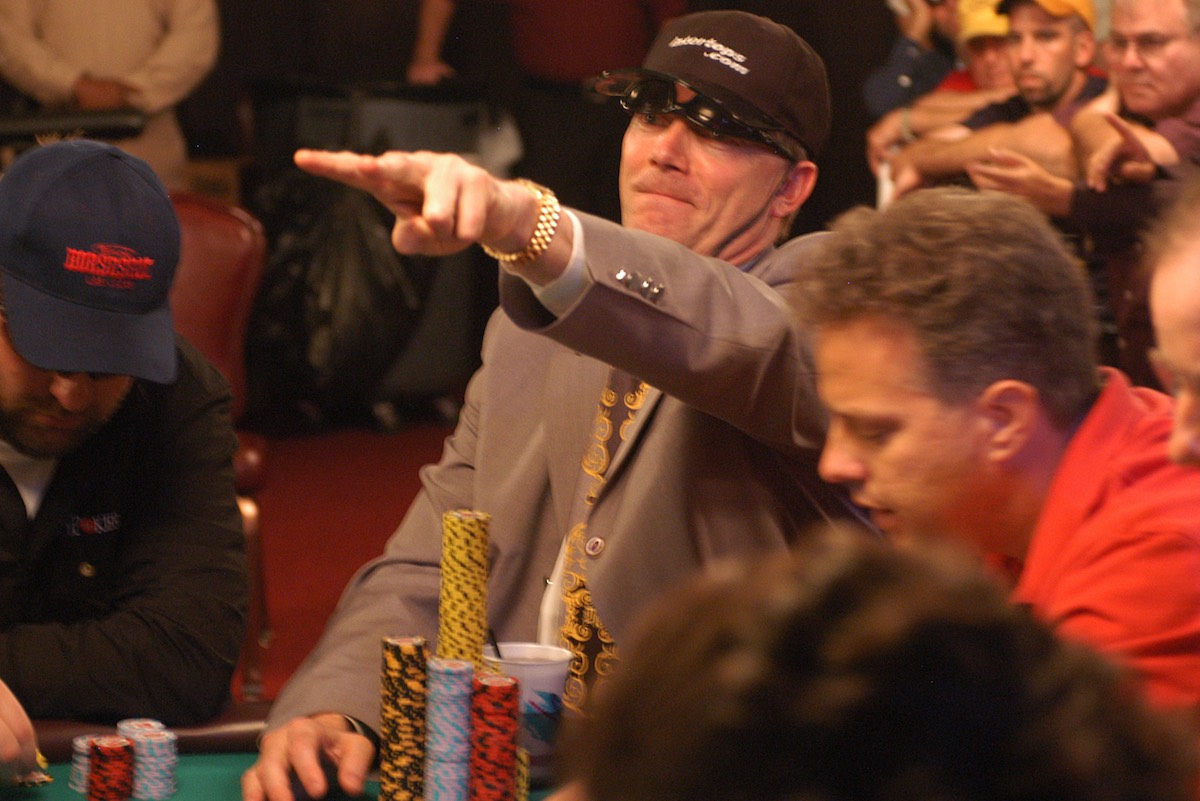 In 2002 Luske made his debut at the World Series of Poker, making two final tables right away. Most notably, Luske finished third in the $5,000 Omaha Hi-Lo Split event where Mike Matusow and Daniel Negreanu ultimately battled heads up, with the former winning his second bracelet.
"I had my first big run in 2003 and started winning more tournaments. Nobody knew who I was, and that's when my nickname changed. A player in my local game used to give everyone names called me "The Flying Fox," but I wasn't a big fan of that name. He said it was because I was smart and sneaky, but I was happy the name "The Flying Dutchman" caught on."
In the year Moneymaker changed poker for good, Luske found his style highly effective against the mostly recreational field.
The New Age of Poker
"What Moneymaker did was huge. Online changed things. The younger generation used their computers, and I think that is good. They have so much more access to knowledge, and it changed the game forever. "
"Poker tournaments were more about socializing back then, and people would chat, have a drink and just have a good time. It wasn't as serious, but I was. I was pushing them around, and I was ahead of my time in playing the game. Many people do this now in an excellent way, by three-betting and putting out small bets."
"You'll see Vanessa Selbst three, four and five-bet with ace-six – and while that's not my style – that is the new way of playing poker. Aggression is more important in poker these days, just like position and sizing. Back when I discovered the game of poker there were no videos to learn from; I had to gather all that information myself by playing. There was no poker on TV with hole cards, so that is a lot different now."