Awfully familiar with the setting; posing for photos, delivering quotes and dealing with the official part of winning more than $1.3 million and a giant trophy, Peters grinned as he shared his excitement about this big win.
"When I faded the river to win the U.S. Poker Open Championship, it sent chills down my spine after playing for 10 grueling days, every single day. For that to culminate not only in winning the Main Event but also the overall series is a phenomenal feeling."
Placing fifth on poker's all-time money list with $31.9 million, just $600,000 shy of eclipsing Germany's Fedor Holz, Peters recorded his 10th seven-figure score at the U.S. Poker Open. When asked about the road traveled to be this successful and so consistent, he lauded his girlfriend for her support and understanding as he chases his competitive dreams.
"I'm lucky that she's very supportive," Peters said, "I think I put in more than 90 hours a week, whether that's all studying or all playing from week to week. That definitely helps when you're in situations like this. That support is huge for me. If you don't have that support then it's not possible to do something like this."
The drive and investment needed to perform at the highest level are truly remarkable as Peters has now cashed for more than seven figures in six of the last nine years dating back to his breakout year in 2010.
"I'm just always trying to get better. I put in an endless amount of hours away from the table and it feels great to see all the hard work pay off. I'm always very hungry, always wanting to get better and better and better and better and that's not going to stop. I hope to keep that keep that going."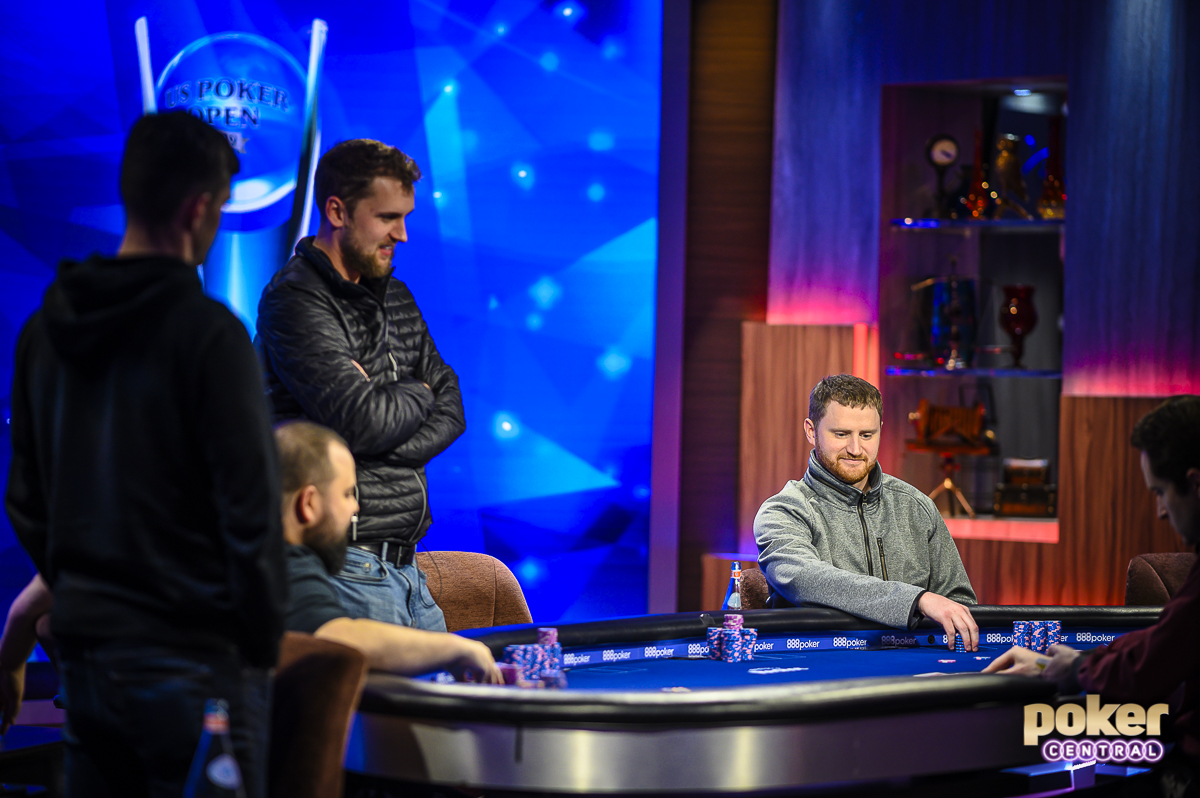 Continuing to emphasize that his results are deeply rooted in a crazy work ethic, drive, and competitive spirit, Peters explains how he sees the game of poker.
"I love the feeling of playing poker tournaments and just being extremely confident, always knowing what the correct move is, what the best ways to play certain hands are, never feeling like you're lost, or rarely not being sure, that's when poker is the most fun for me."
"Whether I'm winning, doing well or not, if I'm playing 12 hours and I feel like I'm playing amazing, not being unsure in any spots, and I bubble a massive one, I still feel very good. Obviously, I'd be upset to bubble, but that's what makes poker fun for me when I know that I'm playing extremely well. That's a big motivator, to always try and keep getting better and better and just always be more and more confident while I'm playing."
Back to the heat of the moment, Peters was visibly elated with this massive score, championship win, and seeing his name stretched out on the big screen inside the PokerGO Studio added even more flair to a very memorable 10-day stretch of high stakes action.
"This feels amazing. This is obviously a very prestigious tournament, a great series, and to come from behind and to pass Sean by 10 points at the very end, that's a pretty-pretty crazy feeling."
"This is my favorite trophy and one of my favorite all-time wins for sure."
Looking into the future, Peters, a high-roller star, looks to finally get the monkey off his back and win a big Main Event. Having recorded all 10 of his seven-figure scores in high roller events, the true prestige of the EPT, WSOP, and WPT keeps calling his name as he'd love to wipe the blemish of falling short of those accolades off his resume.
For now, however, all things seem to be going extremely optimal for the man who's won the last three straight $100,000 events at ARIA Resort & Casino, he's the only one along with Ali Imsirovic, Bryn Kenney and Nick Schulman to have won both a Poker Masters and U.S. Poker Open and on top of that he's final tabled the Super High Roller Bowl back in 2015.
When you try to do everything optimally, the results will follow and David Peters is the living proof.