With tears in his eyes, choked-up, struggling to find his words, Seth Weintraub looked around the jam-packed Amazon Room as booming music welcomed players to Day 1B of the WSOP Main Event.
"This all started for me many years ago, at the kitchen table of one of my friend's parents," Weintraub said, thinking back of all those nights playing for small money with dreams of one day sitting down among the game's greats in the biggest tournament of the year.
Today, Seth Weintraub's dream is coming true, playing in his first ever WSOP Main Event. A poker fan and player for many years, Weintraub sticks to the cash games, and it was only through winning the PokerGO WSOP Main Event Sweepstakes that he now finds himself competing for millions of dollars in the world's biggest poker tournament.
The Sweepstakes, announced on April 10th, gave poker fans a chance to compete against the best, and after thousands threw their name into the hat, it was Weintraub who found himself in shock upon reading the e-mail that congratulated him with the win.
"The chances of winning this seat were so slim that I was skeptical when I saw that e-mail at first. I asked some friends to do some digging online to make sure this was legit because I just couldn't believe it. This is a once in a lifetime jackpot win, it's truly amazing and it's still hard to describe."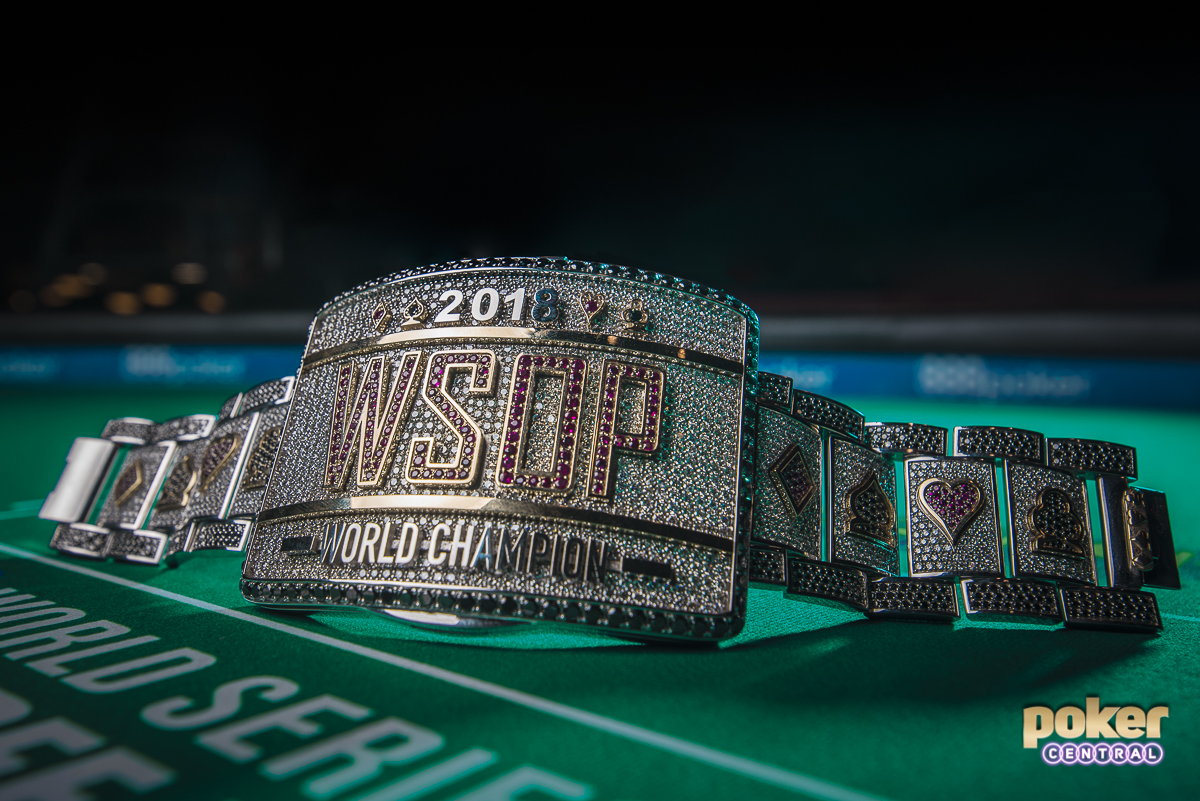 Dreams Become Reality
With every passing minute, it becomes more real for Weintraub, as notable players such as Max Silver, JC Tran, and Bryan Devonshire take their seats at adjacent tables. In an attempt to lower his nerves, Weintraub takes a few more deep breaths to let it all sink in.
"I've got butterflies in my stomach right now. It's going to take a few hours to settle in, and take it all in."
Despite the flurry of emotions with regards to playing his first Main Event, Weintraub is no stranger to big pots and high pressure. Over the years, Weintraub has mixed it up in numerous home games and casinos across Georgia, North Carolina and Florida, playing anything from $2/$5 No Limit Hold'em and Pot Limit Omaha, up to larger limit games that can play up to $100/$200/$400 with a kill in the area.
In addition to having played many cash games, Weintraub is friends with the likes of Michael 'The Grinder' Mizrachi and Yuval Bronshtein, and having followed their success over the years is a strong source of inspiration for the Main Event rookie who reached out to some of this poker friends for advice.
"I have some experience with high limits, but this is my first time ever playing a tournament of this magnitude. To make sure I'm ready today, I started today with the treadmill, followed by the sauna, took some time to relax, shave, and now I'm here and I'm ready to play. I'm honed in."
Speaking like a true poker player, and someone who's ready for his big moment, Weintraub speaks to himself and all other players that are getting their first shot at the glory in this year's Main Event.
"This is what we do, this is what we're here for, and I'm just ecstatic. Now it's time to bring home the big dollars."
As the clock shows 10:58 local time, two minutes before cards go in the air, Weintraub thinks back once more at that kitchen table where it all started.
"It's bringing me tears in my eyes, because that was just such a great experience, sitting around the table with friends and family. After that, my competitive spirit just took over, and it made me so excited thinking that you don't need a job, and you don't need to go anywhere. Just find a poker game and live your life. This game is phenomenal, and playing the Main Event this year is a like a dream coming true."
Watch first-timers such as Seth Weintraub and many other compete against the best in the world as PokerGO and ESPN bring you daily live coverage of the 2018 WSOP Main Event. Relive Day 1A of the WSOP Main Event right here.