On Tuesday, Poker After Dark "GOAT Week" got underway on PokerGO with an epic cast of characters lead by Phil Hellmuth. The all-time record holder with 15 World Series of Poker bracelets, Hellmuth is known to be friends with both professional athletes and big-time businessmen and women, and this week we're catching a glimpse of that action when Paul Pierce made his debut on Poker After Dark.
Check out the full calendar of live events on PokerGO by clicking this link with the British Poker Open, Poker Masters, and various big cash games coming up.
Hellmuth also extended invites to Kevin Hart, Michael Phelps, Jason Calcanis, and Chamath Palihapitiya, David Lee, and Draymond Green, giving us a little insight into what might be happening inside the PokerGO Studio if the stars align in the future. Poker is hot in Hollywood, and Hellmuth is ready to battle all comers while also looking out for us, the poker fans, in hopes of bringing big names into the studio.
"Generally speaking, when people play with me they have a lot of fun. That's led to me playing in a lot of really cool games all over the world," Hellmuth before dropping more names that love the game of poker.
"I think Chris Paul's a pretty good player, Russell Westbrook is a hell of a poker player. Westbrook is probably the best player in the NBA. Paul Pierce is The Truth and I can't wait to play against him."
"For two years in a row, Steph Curry was the last warrior standing in the Golden State Warriors charity poker tournament. He plays well, Klay Thompson plays well, Draymond plays well. Those guys have a game on the plane, and so they play every flight."
This week on the show, the PokerGO audience gets a chance to know Alan Keating, a high stakes cash game player in Las Vegas, and Hellmuth has high hopes for his game and persona translating well in front of the cameras.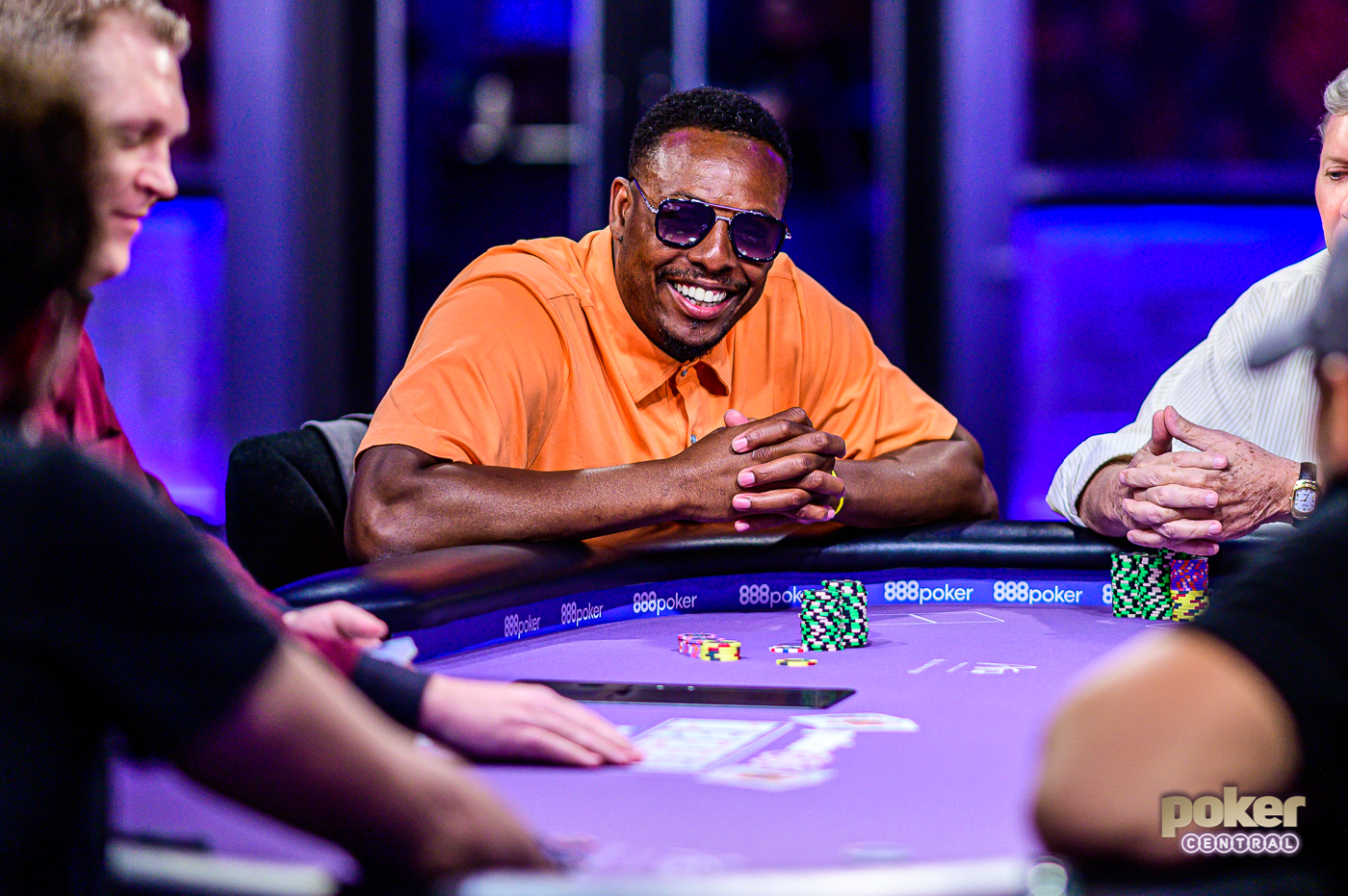 But how did Hellmuth get involved in all of this and why do athletes and successful business people love poker? Obviously, he's the 1989 World Series of Poker Main Event champion and the MC of many poker charity events, but it's his personality that really drives the action when it comes to getting action.
"Part of it is that they want to see me go off a little bit if they beat me," Hellmuth laughed.
"I also think I'm reasonably fun and I know a lot about business. There are connections made between some of the athletes and some of my billionaire friends. There's always money to be made," Hellmuth said.
"Athletes are top competitors. They're warriors and poker is the ultimate sport to be competitive in. You see a ton of athletes playing our game. It's just pretty normal and standard, there are even some rappers that play the game and Jay-Z has been at charity events that I've been at. It's a game that's just competitive and I think that's the thing that brings players in."
Watch GOAT Week on Poker After Dark live tonight and tomorrow or on-demand on PokerGO whenever's convenient for you. New to PokerGO? Subscribe right now.