In the moments that followed the final river card being dealt in the $50,000 High Roller at the 2019 World Series of Poker, Andrew Lichtenberger embraced the victor before quietly leaving the stage. Britain's Ben Heath was left standing behind an empty table, looking around the room while friends and spectators cheered him on the from the rail, in an attempt to let it sink in that he had just won nearly $1.5 million and one of the most coveted prizes in all of poker.
But it's impossible to let all of that sink in after four tense days of focus, little sleep, high pressure situations, and a dedicated focus to mentally make it seems as though you're just playing another hand of poker after another while constantly battling your body to deny an increase of adrenaline to stay focused and calm.
"It's obvious when playing high stakes that you need to detach from the emotional side of the game because otherwise, it's really hard to play well," Heath dropped a truth like no other as the dust slowly kept settling on the biggest win of his career.
Relive the entire final table of this event on PokerGO right now featuring Sam Soverel, Nick Petrangelo, Andrew Lichtenberger, Chance Kornuth, and Dimitry Yurasov. 
Heath's previously biggest score was a second-place finish in the 2017 Aussie Millions Main Event for $755,229, which he nearly doubles with this big win. As far as winning goes, up until today, his biggest No. 1 finish was a tenth of his result today, truly marking this down as a marquee moment of his live poker career.
"My parents are going to love this!" Heath said with a big smile, "Now that I've won a bracelet I'm happier than I thought I would be before having won one. Winning it in this event, in particular, is special."
When showered with compliments on his play and trying to hype of the meaning of a World Series of Poker bracelet, Heath stays as cool, calm, and collected as when he was facing Andrew Lichtenberger heads up. The UK pro never put too much value or emphasis on winning a bracelet, or any tournament for that matter, as celebrating what he received as a result of his play is not something he's into.
"It's not like I outplayed anybody and I clearly wasn't in the Top 10, skill-wise, in this event. I'm happy with how I played and it's very nice to win one, but with how well I played I probably would've been just as happy finishing third."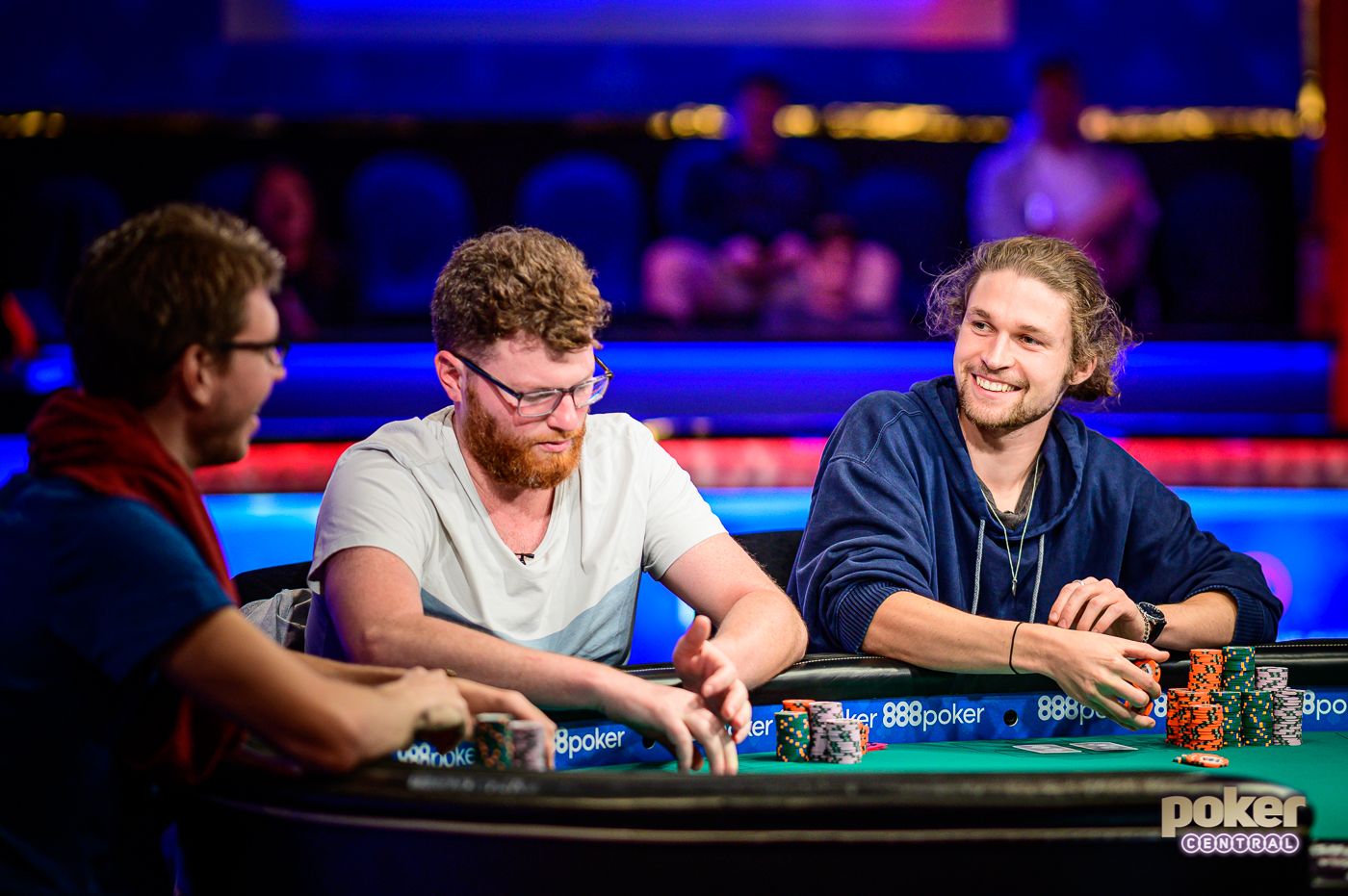 The attention that comes with winning a big event is not something Ben Heath ever sought, and taking second place at the Aussie Millions was a result he almost preferred over winning. That was until he met someone who helped him overcome this reluctance to embrace success.
"For a long time I had a lot of social anxiety, and after working with Elliot Roe, and for the first year in my five-year career, on this trip, I really wanted to win."
Heath nods in agreement at the notion that the mental blockage of not being fully submerged in the mindset of wanting to be a winner hurt him in the past. Now that he's moved past that, the sky seems to be the limit.
"I'm not sure how to word it, but how likely are you to win if part of you doesn't really want it, if I'm not fully committed in my head? Even though I think I played the same at the Aussie Millions, and I wouldn't tank a hand because I didn't want to win, there was definitely something missing and the mental game coaching has helped me an absurd amount."
The money won't change Ben Heath, nor will it change his lifestyle, but it comes at a good time after "bricking" 13 high rollers last year of which he had most of his own action. After a rough stretch, Heath went back to the drawing board, studying for three straight months without playing big events, during which he realized that he still loved this game and that all his closest friends are in the game as well.
"I really started falling in love with the game again and I don't want to do anything else right now. This win, if anything, makes me want to push harder while last year I was getting demotivated by all the losing."
This summer, we'll see Heath compete in the bigger No Limit Hold'em events at the Rio and across town at the ARIA, and given his stable mind and intense preparation, it would come as no surprise if we see him again at another big final table in the coming weeks.
Want to make sure that you don't miss a step behind the banter of the World Series? Tune into our latest Podcast from Las Vegas, Nevada and stay tuned to PokerGO and CBS All Access for more coverage of the 2019 WSOP bracelet events. Selected bracelet events will be streamed exclusively on CBS All Access in the United States.