It was a short wait for Phil Hellmuth as his newest opponent for High Stakes Duel III has been announced with Fox Sports 1's Nick Wright stepping up to take on Hellmuth in the $100,000 match.
Hellmuth swept Antonio Esfandiari in the inaugural High Stakes Duel before turning his attention to Daniel Negreanu in High Stakes Duel II. It was another clean sweep for Hellmuth as he elected to cash out once again after Round 3 to capture two consecutive $400,000 prize pools. Following his Round 3 victory in High Stakes Duel II, Hellmuth was asked about his next opponent.
"I'll take on another great opponent
, and it could be Tom Dwan, it could be Phil Ivey, it could be one of the younger guys as there are some great young players out there right now. So I'm going to play another great player, and I just have to win that first match, and that's it."
It has been less than a week, and Hellmuth already has his opponent lined up for Round 1 of High Stakes Duel III. Fox Sports 1's First Things First co-host Nick Wright will be stepping up to take on Hellmuth in the Round 1 match for $100,000.
"Phil has had massive success in this event playing against professionals who clearly think they're better than him, but now he has to play an amateur who has no such delusions," Wright said about playing Hellmuth. "I am almost incalculably worse than Phil at all forms of poker, most notably this form that he may have mastered. I think that should work in my favor! It might actually throw him off!"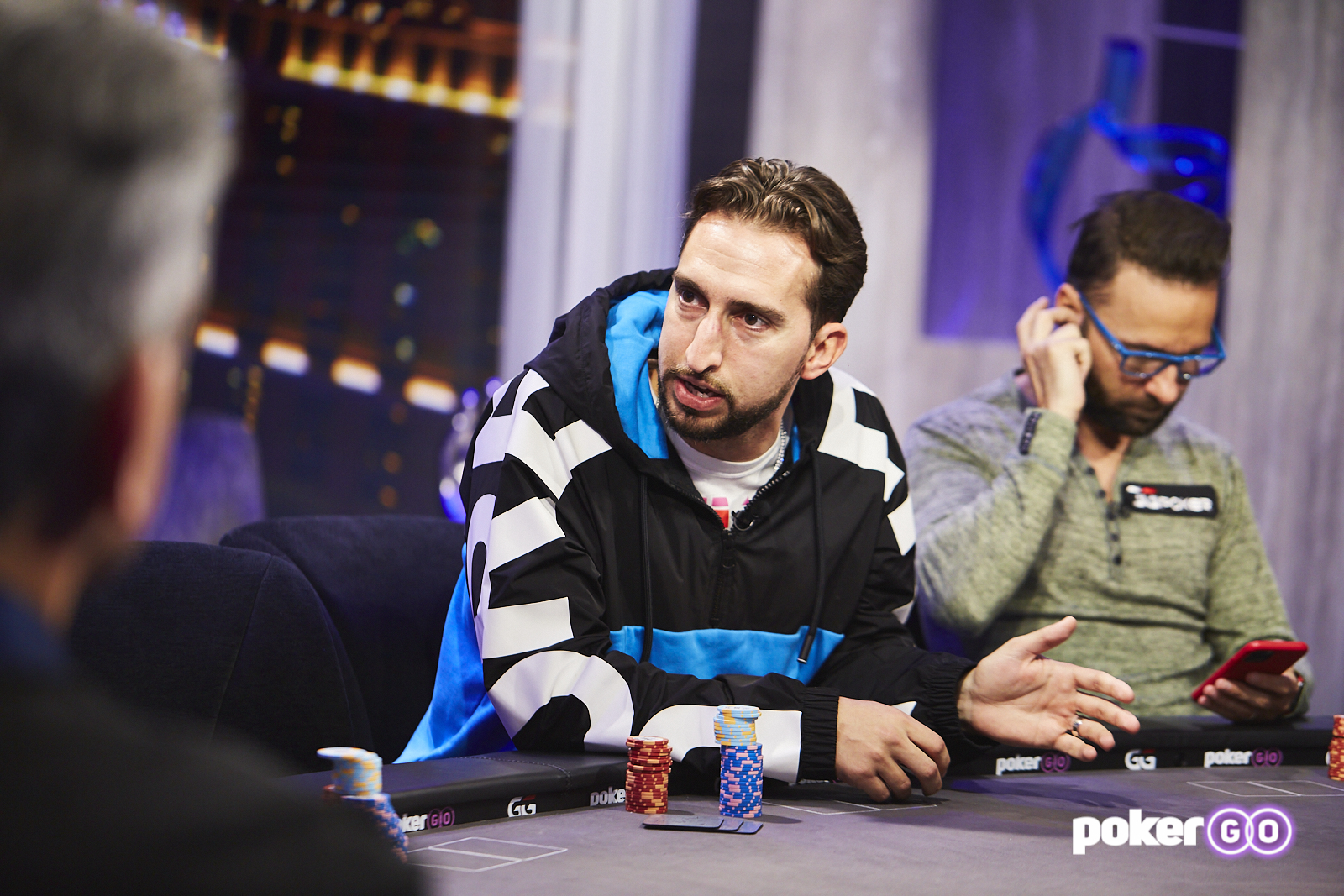 Both Wright and Hellmuth have tangled on the poker felt previously having filmed three weeks of the new and upcoming season of Poker After Dark. Both Hellmuth and Wright appear alongside each other across eight episodes with one of those weeks being a $10,000 buy-in sit-n-go called "Fight Night" that also features Bruce Buffer, Maria Ho, Jon Aguiar, and Daniel Negreanu.
"Phil and I have played before, and he thinks he's picked up a number of physical tells of mine," Wright said. "Little does he know that I always had this match in mind, and I was just setting him up for the long con. Wait, is he going to read this? Damnit."
Based in New York City, Wright co-hosts Fox Sports 1's First Things First show alongside Jenna Wolfe, Kevin Wildes, and veteran NFL wide receiver Brandon Marshall. Wright will have to block off at least one night on his calendar to make his way to the PokerGO Studio in Las Vegas, Nevada, for Round 1 of High Stakes Duel III that will air on Wednesday, July 28, at 8 p.m. ET. The Hype Show will return on Tuesday, July 27, at 8 p.m. ET, while Nick Schulman will be back on The Weigh-In that will air prior to the Round 1 match.
"To be serious for a moment, this is one of the greatest honors of my life, to be selected as Phil's next opponent. I've made a career discussing the 'men in the arena', as Teddy Roosevelt put it, but I've obviously never actually been able to be in that arena myself. Now, for at least one night, and hopefully for more than one night, I get to be in that arena and compete against literally, not only arguably the best in the world, but arguably the best in world history. I cannot wait."
Connect with PokerGO.com on Facebook, Twitter, and Instagram. Use code "FTF" for $20 off an annual PokerGO subscription now!