To win one of the major poker tournaments is a huge achievement. But to win a No Limit Hold'em tournament when you're known as a mixed game player is even bigger. A few weeks ago, David 'ODB' Baker completed a remarkable triumph in the L.A. Poker Classic Main Event as he took down a final table that featured Darren Elias and Matas Cimbolas. We caught up with Baker to discuss his accomplishment.
THE MIXED GAME PLAYER WHO HELD 'EM OFF
"It still hasn't settled in," Baker admitted. "I've been in the game a long time, but I thought my opportunities to win this type of event were done. I always knew that I could have big results, but I don't play that many tournaments with a million-dollar first prize, especially not in No Limit Hold'em."
Baker is well respected as a cash game behemoth in the game of poker, and he has an expertise in mixed games that few players can come close to. He'll play a full WSOP schedule each year, but he doesn't travel to every World Poker Tour event. He thought he'd missed the boat on taking down a WPT Main Event.
NEVER GIVE UP
"I guess it just proves that you should never give up. It was a very tough table and it makes it that much more special. I took down the greatest player in WPT history
. Matas
obviously has amazing results for a very short career too, so it's pretty amazing."
Knowing that he had two opponents like Darren Elias and Matas Cimbolas lying in wait for him played into Baker's win. The Arizonan believes that it helped him bring his A-Game.
"I played a certain way down to three-handed, but then cranked it up a little because those guys are so good. I didn't want to play ten hours of small ball poker, so I had to force them into some uncomfortable situations, and it ended up working out to my advantage."
PLAYING SMALL BALL POKER
With six players kicking off the final, Baker and Cimbolas were almost equal in chips, with around 20% of the chips in play, behind Elias, who had roughly the same as their stacks put together. That left three players who were very short-stacked, and both Baker and his more recognized adversaries wanted to get to that final three.
"They were at such a chip deficit that if we played small ball long enough unless they got multiple big hands over big hands, they weren't getting back into it." Says Baker. "When we got three-handed, I flicked the switch. The information they were going off was the information they had from six-handed play."
Baker had a little information on his opponents' play from the stream, but he was focused on his own play. As he describes, it wasn't arrogant, but he wanted to be in control of his own destiny.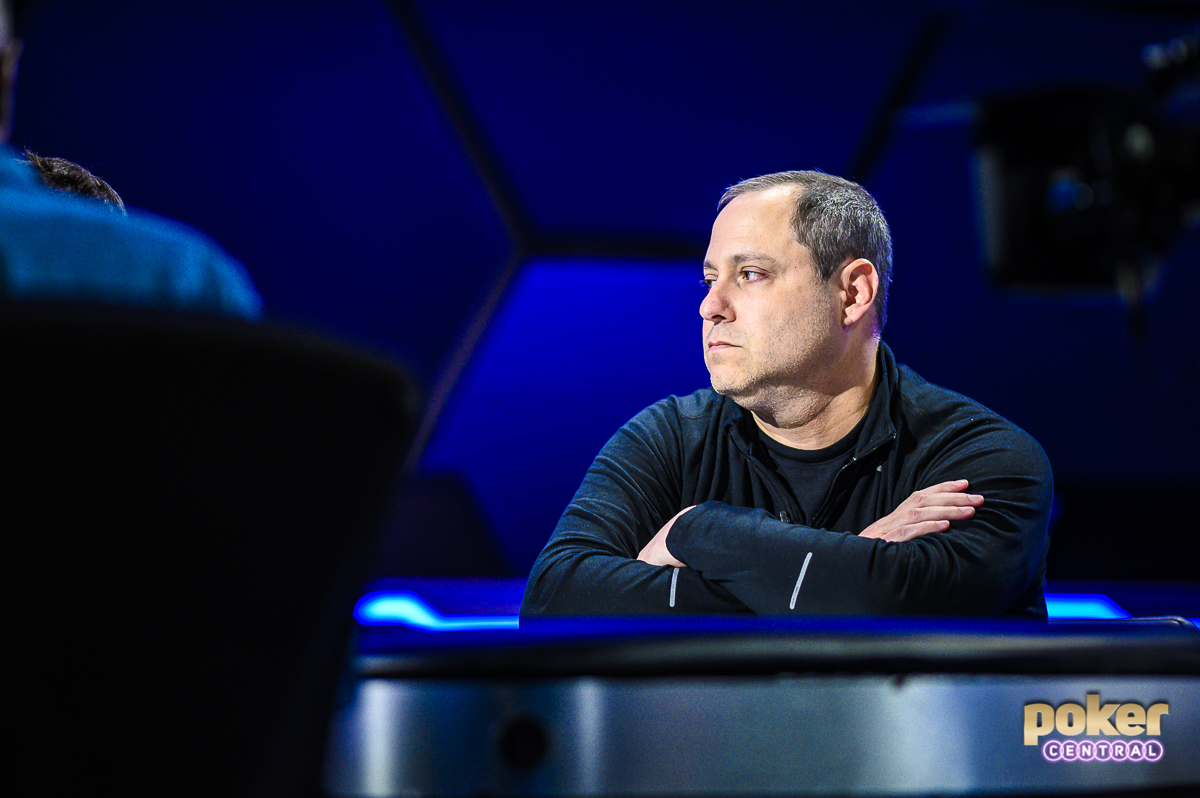 PLAYING ON HIS TERMS
"I wanted to play the table on my terms. Luckily, the situations, cards, and decisions I made meant that I was able to dictate much of the table, which you wouldn't think I would be able to do with Darren having so many chips and his level of experience."
Darren Elias may have come into play at the final table as chip leader, but David Baker had led for two days in the tournament. As the champion sees it, it was a tale of two tournaments.
"The first two days I was average or below average. The rest of the tournament, I was chip leader and every text I received was 'You've got such a big chip lead' or 'You're going to Vegas' and 'You've got this'. All the pressure and expectation was on me going into the penultimate day until Darren took over just before the final table."
UNDER NO PRESSURE
Far from this causing Baker any lack of confidence, he saw Elias' surge to chip leader heading into the final as extremely positive for his chances.
"Darren taking over
was a blessing for me. It changed from people saying, 'Is David going to win his first WPT?' to people saying, 'Darren has 40% of the chips and he's about to win an unprecedented 5th title'. It took away all the expectation and just allowed me to play."
Baker sealed the deal by playing poker on his terms, befitting of a World Poker Tour Main Event, which has been won by so many different players. Baker is proud that he didn't just play a GTO
strategy, but pressed home his unique brand of poker.
USING FEEL OVER GTO POKER
"I know that GTO is the hot term in poker these days and that's great, but you can't replace feel. Feel is a big part of my game. My strength is that I'm a chameleon. I can play any style at the table and as soon as you think I'm one style, I'll switch to the other one. I'm just as comfortable playing tight and conservative as I am playing aggressive and reckless."
Baker, henceforth to forever be known as The Chameleon, is one of the few players in the last 15-20 years who have been so successful in different incarnations of the mind sports style.
"I was successful in an era before GTO when people were feeling their way out there. I was successful during the whole super-aggro period where people were 5 or 6 betting with 10-7. I've also been successful in an era where it's a more calculated, small-ball game."
THE CHAMELEON
Having been able to take the best from each poker era, Baker appreciates the merits of each method and has tried to incorporate the best skills from each style into his natural game.
"They all have merit, it's just a matter of how you use them. You don't have to play like Allen Kessler or Vanessa Selbst. There are many ways to win at poker; the key is to get good at whatever style you're comfortable with."
During the high of last week's momentous victory, Baker took all his friends and family who had made his raucous rail out to dinner. He's since made it his mission to call each and every one of them to thank them for their incredible support.
THE CHAMPION'S NEXT BATTLE
"The great thing about a win like this is being able to celebrate it for several months. There are other tournaments such as the World Series and I'll be coming back to Vegas to play the Tournament of Champions as well as the last WPT of the season at the Aria."
With so many great champions playing the event, Baker doesn't consider himself the favorite heading into the Tournament of Champions. He does admit, though, that he is in the best form he could be."
"In poker, confidence and recent success is huge, so I'll be going in with both of those. I'm excited for that opportunity. It's a tournament I never thought I'd get to be a part of."
Baker is going to be a big part of the action at the season-ending Tournament of Champions, but, like a chameleon who suddenly lost the ability to change color, he'll never be underestimated ever again.
Watch the World Poker Tour and many more live and on-demand content on PokerGO. Subscribe right now.