After making his TV poker debut on Episode 1 of High Stakes Poker back in December, former MLB pitcher Michael Schwimer returned for three more episodes with an entirely new line-up of players.
Schwimer was the star in Episode 1 as he traded blows with Tom Dwan, Nick Petrangelo, Rick Salomon, Brandon Steven, Bryn Kenney, and Jean-Robert Bellande. When he returned for Episodes 6 to 8, Schwimer now faced some new players, including Sean Perry, Damian LeForbes, and John Andress. Unfortunately for Schwimer, his Episode 1 no-hitter couldn't be replicated in his next appearance as he rode a roller-coaster of ups and downs throughout the latest three episodes of play.
After making his debut on High Stakes Poker, Schwimer discussed the comparison between poker and baseball and which one he feels more pressure from.
"Way less pressure! The Major Leagues, that's my job. This is just fun," Schwimer said. "If I go sit down there and lose everything, it's no problem at all for me. But the Major Leagues at the time, that's my livelihood. That's a lot more pressure."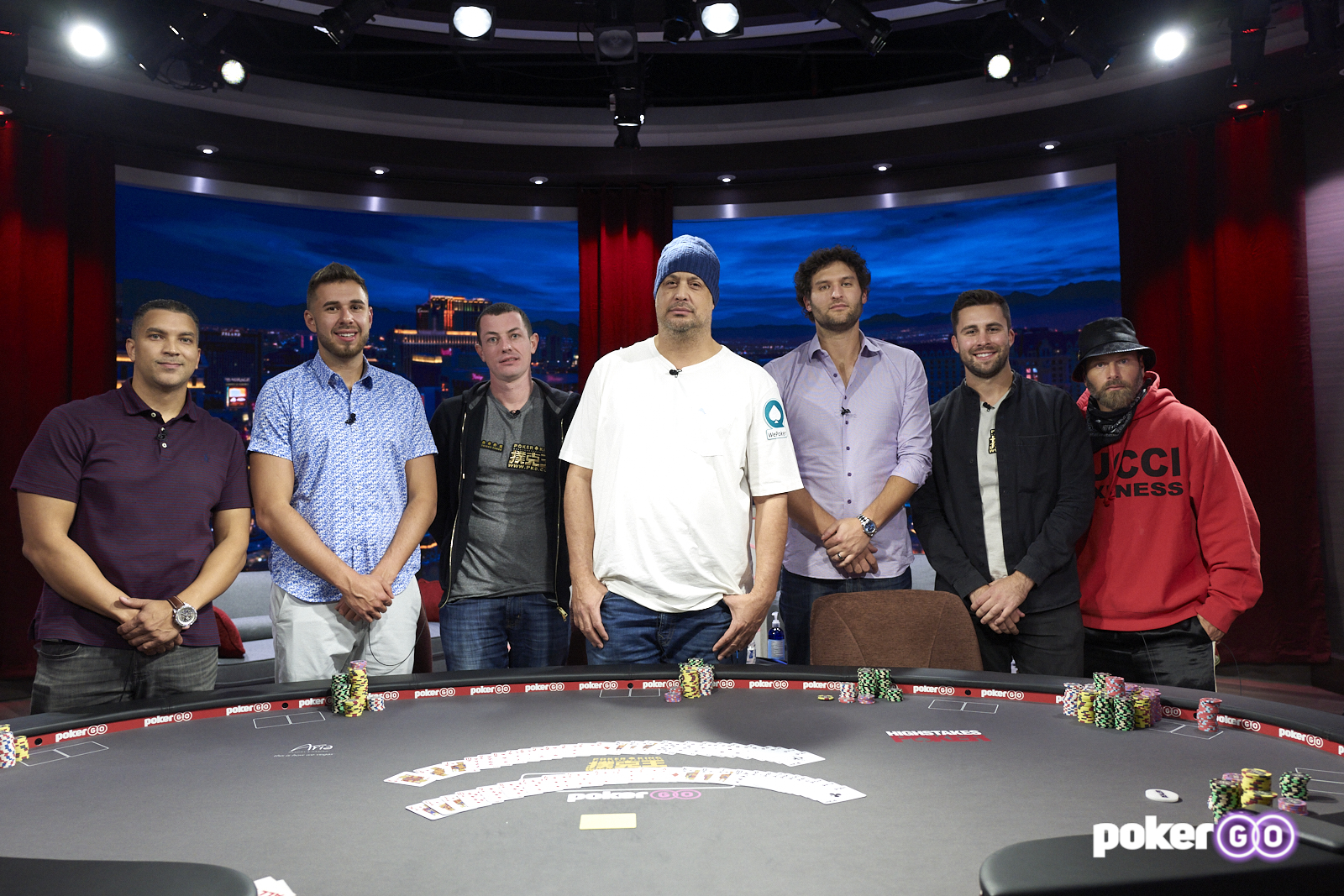 When Schwimer returned for his next session of High Stakes Poker, he knew that the players might be coming for him following his big win the previous night.
"I'm expecting to have a lot of fun. I'm a very LAG player, and when you play as loose as I play and as much action as you want," Schwimer said. "They will show me less respect probably, which I deserve. I like to see a lot of flops and try to make moves from there. So I think that they have probably seen that, and they are going to be doing a lot more calling and seeing more flops with me. I ran into a lot of one-on-one situations, but I think it'll probably be a bit more 3 or 4-way situations, which I don't think is a bad thing for me. So I do think they'll do that, but it's going to work to my advantage, I hope."
Although Schwimer is new to poker from the general public's perspective, his poker experience extends all the way through his days in the MLB as a former pitcher with the Philadelphia Phillies.
"There were some big games on the team plane with the Phillies, and with Jonathan Papelbon, Cliff Lee, Cole Hamels, Jimmy Rollins, Chase Utley," Schwimer said about poker while on the road in the Major Leagues. "Those guys like to play. It's the craziest game. Papelbon's number was 58, and he would go all-in with 5-8 no matter what. Stuff like that happens, it's not like poker, but still was a lot of fun."
Some of the teammates mentioned by Schwimer earned millions of dollars during their career, so poker games on the road could very easily get out of hand.
"People would go in there with half a million dollars in cash on the plane, and I would have like 4 grand," Schwimer said about the amount of money they were playing for. "It's a very sporadic game, and there's not like a minimum or anything. My salary was $450,000 before tax so, that's where I was able to buy-in for small. They don't care in the beginning, so I could run it from 4 grand to 50 grand in the first 25 minutes. You could lose a couple, but you can just keep rebuying and get it up there."
"I would guess that I made more money playing poker on those airplanes than I did actually playing baseball."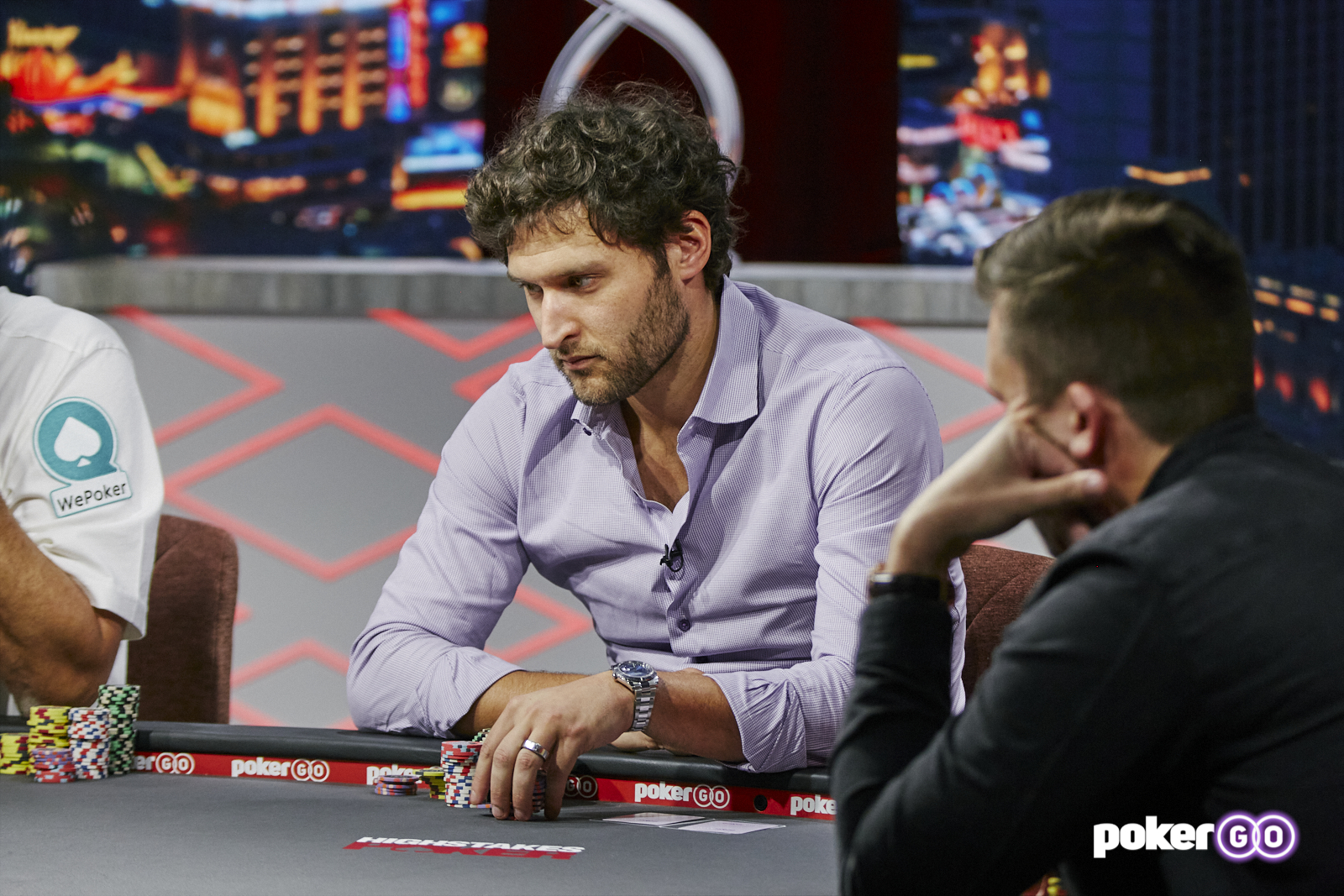 With his debut on High Stakes Poker behind him, what is next for Schwimer when it comes to poker? When Season 9 of High Stakes Poker happens, Schwimer will most likely be on the list of players, and high stakes tournaments in 2021 are a realistic possibility.
"I like it as a change-up from my day job," Schwimer said. "What I do for a living is what I love, and I can do it all day long. It's all fun, but I do need a mental stimulation change-up, and I think this presents it for me. Just going to play poker, playing with the best in the world, and you know you're the worst guy at the table, or one of the worst, is extremely stimulating for me, and it makes me think differently, and I think that helps."
When it comes to cash games versus tournaments for Schwimer, we could eventually see him in both worlds soon.
"I'm a better cash game player than a tournament player. I'm way too aggressive, and I take too many chances in tournament play," Schwimer said. "I'll go play probably the WSOP, or if Triton has a big tournament with a huge buy-in, I might go do that. That might be fun. Tom
is trying to get me to do those. Of course, he sees the fish and wants more action, so I can't blame him. So I think that could be in the future."
Season 8 of High Stakes Poker continues with new episodes every Wednesday night at 8 p.m. ET. Incredible line-ups, high stakes, and fantastic table banter. What more could you ask for? Make sure to watch all the new season of High Stakes Poker on PokerGO!
Connect with PokerGO on Facebook, Twitter, and Instagram. Use code "HSP" for $20 off an annual PokerGO subscription now!