After two fun-packed days of poker action, it was the overnight chip leader Luc Greenwood who prevailed in the opening event, though not with more changes of chip leader than ever as the final table became a shootout between elite pros.
Rewatch the entire final table on PokerGO right now.
WATSON BUBBLES AS OPENING STACKS ARE FLIPPED
With five players making the second and final day of play, only four of those five would make the money, and it looked like high stakes cash game pro Robert Flink would have the steepest hill to climb, coming into play with just 17 big blinds as opposed to Luc Greenwood and Sam Grafton, each of whom had 70 bigs to play with.
That wasn't the case, however, as Flink doubled back into contention, starting off a tumultuous period of play where each of the five players had the lead. It was 90 minutes – three blind levels – before we had a bubble boy, and it was the unfortunate Mike 'Sir Watts' Watson who bowed out instead, bad beat by Flink himself. Watson held ace-jack, but Flink's king-jack turned a king to send Watson home and bump Flink up the leaderboard.
GRAFTON EXISTS IN FOURTH, FLINK FLIPPED OUT IN THIRD
It would be hometown hero Sam 'The Squid' Grafton whose tentacles were unable to hold onto chips as he busted in a three-way all-in that was easily the hand of the day. Grafton had made his move with pocket eights and was re-raised by Flink with ace-king. So far, so standard. But Steve O'Dwyer had pocket tens, and when he called too, hitting a ten to treble up, Grafton was on his way home.
Three-handed was looking very even, but that didn't last long. O'Dwyer lost a huge flip for the chips to Luc Greenwood when O'Dwyer's pocket sevens were outdrawn by Greenwood's ace-king. O'Dwyer doubled once but was down to six big blinds. Despite this, Flink moved all-in soon after with pocket deuces and Luc Greenwood called it off with king-queen, hitting a king on the river that actually gave him a flush. Either way, he had over 90% of the chips in play, and soon after, despite a late double from O'Dwyer, Greenwood had his man and won the event in stunning fashion.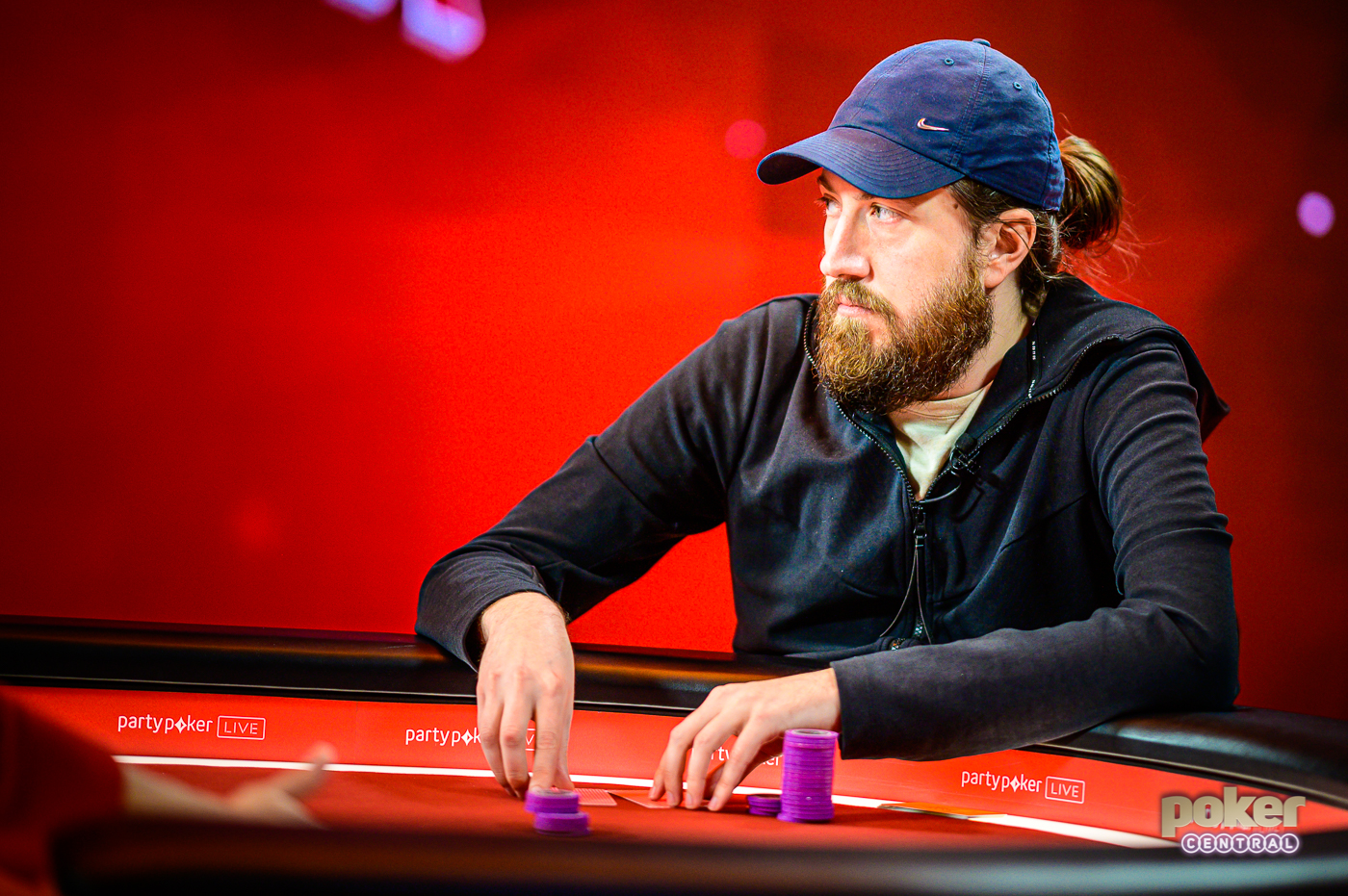 THE WINNER IN HIS OWN WORDS
Afterward, he revealed that his Day 1 hadn't gotten off to the best start.
"I was pretty exhausted when I came in yesterday. I had a 7:00 a.m. flight from Barcelona and didn't really sleep. I just slammed some tea and I was good to go."
Extra marks for embracing the British spirit of a cup of tea solving all life's problems right there.
"Once we got into the money, I won the two big flips and was telling Steve when I won 'I can't actually remember the last time I wanted to win' especially a live tournament. Obviously the money counts for a lot."
A VITAL VICTORY
Greenwood has become a notorious winner, but that was only his second live win. The player to gather the most points during the British Poker Open received the glass championship trophy, something Greenwood has his eyes set on after a hot start.
"Starting out being on top of the leaderboard is a motivation to stay longer! I'm definitely playing the £10,000 Short Deck event but I can't play the Super High Roller Bowl because I need to be back in Toronto."
The motivation for everyone else to overtake Greenwood, then, but the Canadian is off to the best start after a fantastic display of tournament poker.
Here's how the final five players ended up doing on the final day of the opening event.
Final Table Results:
| | | |
| --- | --- | --- |
| Place | Player | Prize  |
| 1st | Luc Greenwood | £119,600 |
| 2nd | Steve O'Dwyer | £72,800 |
| 3rd | Robert Flink | £41,600 |
| 4th | Sam Grafton | £26,600 |
| | | |
Want to watch the action? Subscribe right now to PokerGO. Keep tabs on PokerGO's live events schedule right here.