"What does it entail when I'm emceeing a charity poker event? It means that I'm on the mic, making jokes, rapping," an exciteable Phil Hellmuth said as we spoke to him on the phone about the "City of Hope" charity tournament he hosted two weeks ago.
Hellmuth then proceeded to break into Big Sean's – Blessings over the phone.
"I'm wayyyyy up, I feel blessed! Iive the life I deserve, blessed!" Hellmuth rapped, laughing that so far nobody has stopped him and that he'll keep this as part of his routine to entertain a plethora of celebrities.
Say what you want about Phil Hellmuth, but when it comes to raising money for charity and showing celebrities how much fun they can have with the game, there's no match for the 15-time World Series of Poker bracelet winner.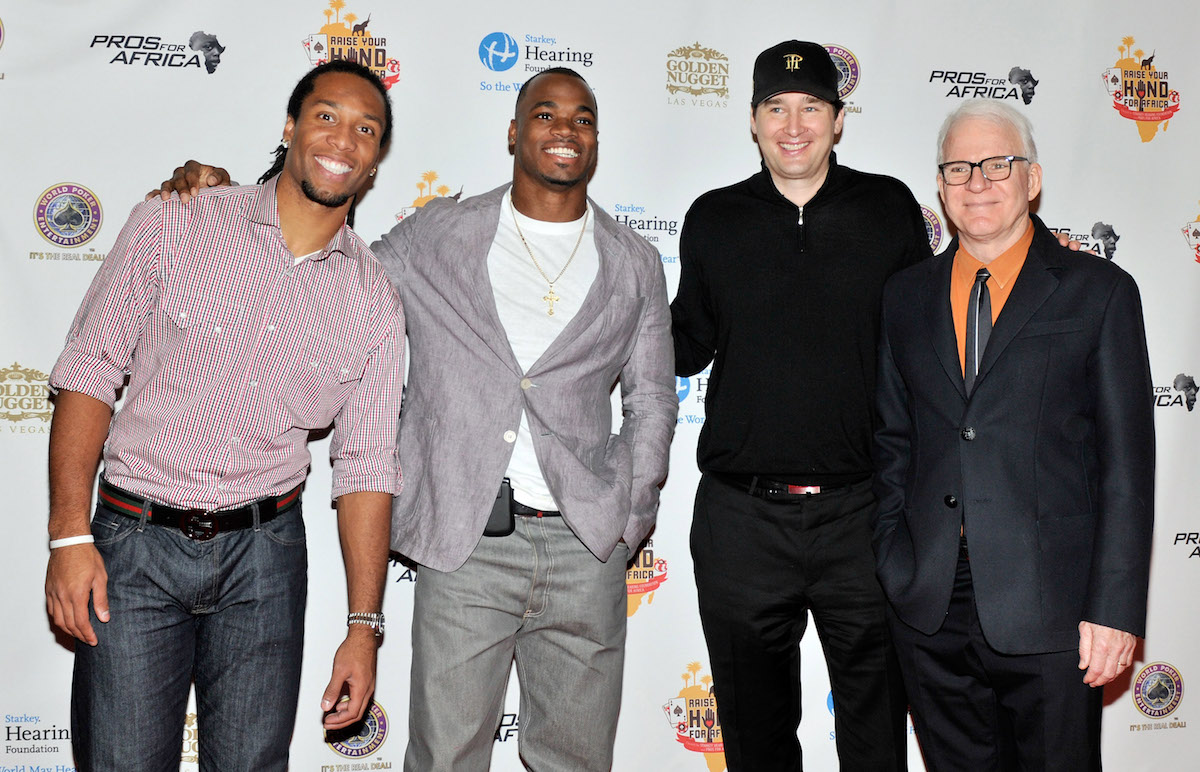 According to his own calculations, Hellmuth has been part of over $53 million in fundraising efforts through charity poker tournaments, and last week he added another $500,000 to that when he played host to the "If Only" charity poker event for the City of Hope.
"City of Hope" is a California based non-profit research and cancer treatment center, and music mogul Irving Azoff and his wife Shelli, the man behind global stars such as The Eagles, Fleetwood Mac, Bon Jovi and Van Halen, put on last week's event.
We spoke exclusively to the 1989 WSOP Main Event champion about his most recent charity event MC'ing and the long list of big names that were in attendance.
Showering the celebrities in attendance such as January Jones, Meghan Trainor, Los Angeles Laker Kyle Kuzma, Tito Ortiz, Kevin Pollak, Jennifer Morrison, and David Arquette, with praise on their charity involvement and personal career achievements, Hellmuth had some special compliments reserved for the Kardashian-Jenner families.
Kris Jenner, Kim Kardashian West, Khloé Kardashian and Kendall Jenner each hosted their own table during this event, with a special $5,000 entry fee to obtain one of the nine seats to sit with some of the biggest celebs in Hollywood.
"They were all so classy and it felt like we hit it off well," Hellmuth said.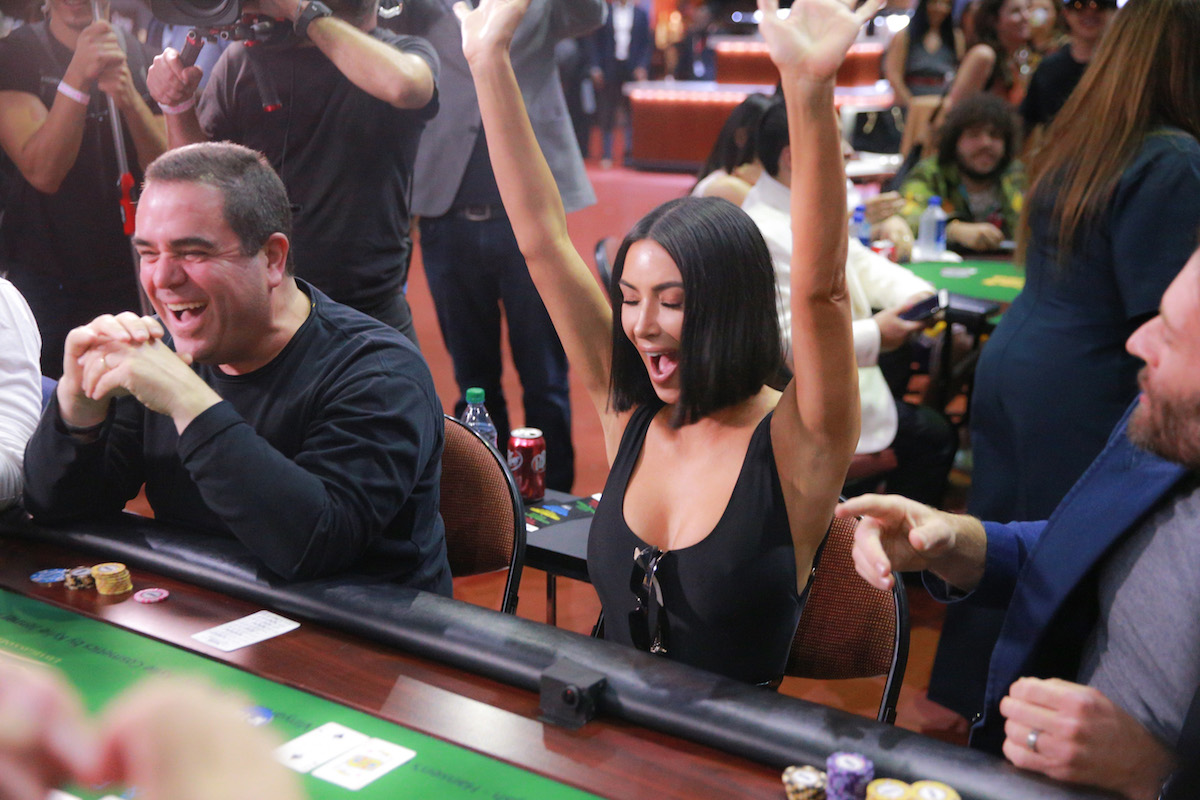 Kloé Kardashian made mention of Hellmuth's book "Positivity" on Instagram, and the 'Poker Brat' jokingly mentioned one post along could help him sell 100,000 copies.
"Dan Fleyshman won a pot off Khloé, and she flashed him the finger in the most playful way," Hellmuth said to understate the jovial atmosphere at this event, encouraging the Jenner's and Kardashian's to engage in a bit of trash talking at the table.
"They were all so down to earth and that actually surprised me a little, given how they're such big stars. I think that for Kim, Kloé, Kris, and Kendall it would be pretty easy not to be classy, but I was very impressed with how they handled themselves."
A charity event such as this one once again showed that poker is the perfect vehicle for celebrities to feel at ease while still being surrounded by people that would want pictures and autographs. The four women that have hundreds of millions of combined followed on their social media accounts had a blast at the event, as emphasized by Hellmuth.
"Celebrities love charity poker tournaments because where else can they just sit and talk with normal people in a relaxed environment? Everyone is there for a common cause, and along with some drinks and poker action, it makes for a very joyful atmosphere."
"The Jenners and Kardashians were good, and it was fun to get to know them. Kendall was the last one standing, and even when she tried to bust with queen-six, she ended up making a straight and doubling up!"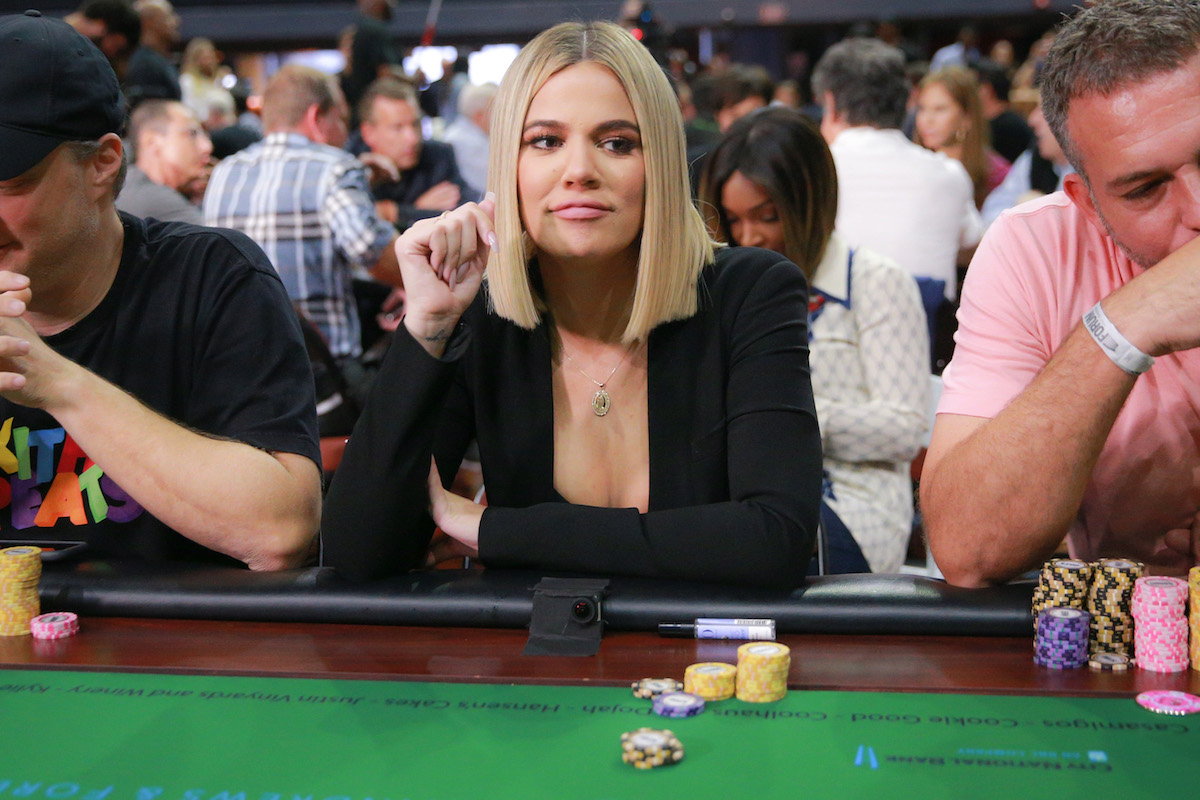 Having emceed more than 140 charity events to date, this was Hellmuth's first experience with the Kardashians and Jenners, and they left a lasting impression.
"For them, it felt like a low-pressure situation with great energy. In the past I've emceed events for the Golden State Warriors, Tiger Jam for Tiger Woods and guys like Steve Martin and Jay-Z have been at some of the charity events that I've emceed, and it always creates these really funny moments because people are genuinely enjoying themselves. I think that's the reason why poker became the number one fundraising vehicle in the world."
Poker players Jamie Gold, Brandon Cantu, Maria Ho and Frank Kassela were also in attendance, and Hellmuth did create some funny moments himself as he did not shy away from dropping some rap lyrics to get some laughs. Additionally, everyone also seemed very aware of Hellmuth's own accomplishment, winning his record-extending 15th career WSOP bracelet just a few weeks ago.
"Everybody was congratulating me with my 15th bracelet and that was a very nice feeling. I think some celebrities had probably Googled me on their way in, but it was nice to get the recognition.
There was no shortage of prizes at this event. The winner took home a package that included front row tickets and a meet and greet with The Eagles, second place was a package with front row ticket and a meet and greet with Fleetwood Mac lead singer Stevie Nicks. In addition to all that, a $17,000 diamond bracelet was added to the prize pool from Lorraine Schwartz "Diamond Against Evil Eye" collection.
Founded in 1913, City of Hope is a pioneer in the fields of bone marrow transplantation, diabetes and numerous breakthrough cancer drugs based on technology developed at the institution. For more information about City of Hope, follow them on Facebook, Twitter, YouTube or Instagram.
Want to see more from Phil Helmuth and some of your other favorite poker players? Subscribe right now to PokerGO to enjoy more than 100 days of live poker action and an extensive on-demand library of original content. Learn everything about Phil Hellmuth's poker career and life by watching the Pokerography documentary episode about him. Follow Poker Central on Twitter and Instagram to stay up to date with all the latest from the world of poker.