Season 4 of Poker After Dark broke the mold of the hottest, youngest players at the felt to the "Mayfair Club" episodes. Six players on the north side of 40 rose to the top of poker's ranks through their time at New York City's most-famed underground card room. They re-united for a winner-take-all Sit & Go, available only on PokerGO, but mostly to swap stories and reminisce on old times.
Mayfair Club co-owner Mike Shichtman was there for most of the club's poker history. "When I first got the Mayfair Club it was basically a Bridge club. My love for poker turned it completely into all-poker club and that's where I met the people that are on the show today," he said.
"New York certainly has a history of bringing up the best and brightest in whatever occupation – like Wall Street or law – it's just no surprise they did it for poker also," said Dan Harrington. "It forged some of the best players in poker."
Mickey Appleman weighed in on the culture of New York City and its relationship with cards. "New York has so many different intellectual talents, that poker is just an extension of those talents," Appleman said.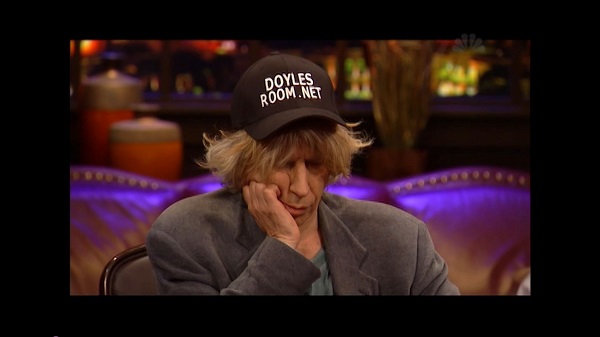 "What I did with poker games is that I'd charge a very reasonable rake, I made sure we had the best food in town and of course, the most attractive waitresses," said Shichtman. "I still think we've had the best players in the world come through the doors at the Mayfair Club."
At the time of filming, Shichtman was a big fan of Lederer and the success he found after playing at the Club. "From his time at the Mayfair, you saw that he was going to be a great poker player. Anything he does, he puts in 100% – more than 100%. He's a guy that after playing until 4 am, we'd  go to a bar and all talk about different things because we just got finished playing poker. Howard only ever wanted to talk about poker. He put his whole life into poker – 24 hours a day and look how great he's become."
"Mike's been a mainstay in New York poker for forever," Appleman said. "He's been around for 40 years running games and has a very tenacious quality about him. He bought the club in the 90s and brought in so many different players and I give him credit for that."
The Poker After Dark archives grow each week and can be found in The Vault on PokerGO and the "Mayfair Club" brought more action than just the cards on the table – poker history from the guys that were there.