Watching the new breed of poker talent is exciting. We've all enjoyed the rise of modern-day superstars such as Justin Bonomo, Jason Koon, and Fedor Holz. But looking back on these classic episodes of Poker After Dark with the on-demand service available to any PokerGO subscriber has been a joy, not least because we see the players who inspired the talent of today when they were in their prime. One of the most common questions ever asked to a poker player to date is: Who's your poker hero? But maybe the more important question would be: why are they?
Whenever you've got the old school stars of the game at the table, one of the first things I notice is just how measured so much of the game appears to be. A lot of that has to do with the surroundings – the classic smoky-looking Poker After Dark set, the dramatic music and the cozy, almost intimate commentary from Ali Nejad. It's as if we shouldn't be allowed to enjoy such fun at the felt, but we're being let into the room as a treat.
Watch the entire episode from the clip at the top of the page right here on PokerGO.
Hellmuth vs. Ferguson
In this episode, it's everyone's favorite super-tall Wisconsin born who dresses as Julius Caesar, Phil Hellmuth, who is taking on a player who has two very different reputations in poker and may well one day have three – Chris 'Jesus' Ferguson. Lauded as a great of the game while wearing the Full Tilt patch, it was that very logo which would come to stand for all that was reputedly wrong with his character in the aftermath of Black Friday.
At this stage, however, Ferguson is a hero to many, and so too is Hellmuth. Having won the World Series in 1989, the legendary 'Poker Brat' was still two years from being inducted into the Poker Hall of Fame in 2007 when this episode was filmed, and a clear seven years from winning his WSOPE Main Event in 2012. It's classic Hellmuth, but then isn't everything? It was just the same a year ago when Hellmuth was pictured with Ferguson after the latter won the WSOP Player of the Year in controversial style.
Watch Pokerography featuring Phil Hellmuth on PokerGO right now by clicking this link.
With many of the poker community standing firmly against Ferguson, Hellmuth preached a positivity parable by having himself pictured with one of his oldest adversaries. Still, friends after all that time, Hellmuth's message was that Ferguson might not be heralded as the architect of evil in the future. But his message went deeper than that to me, and I'm sure many others. It spoke of retaining the notion of having heroes, whether that's in the career we aspire to succeed in, or in completely different spheres of inspiration.
Never Meet Your Heroes, Or Should You?
'Never meet your heroes' is a popular phrase that is often repeated to aspirational teenagers stuck on a singer, sports star or actor they idolize. The mythology of hero worship is such that to build someone up in your head as something better than yourself is itself the platform from which you'll fall should you ever meet them. The higher you build that platform, the harder and steeper the way down will be.
I myself can only count a particular kind of sports star as my hero, and hundreds if not thousands of them have come along during my lifetime, even if some were more heroic than others. As a boy, I was obsessed with soccer, and in particular, Manchester United. So, a few years ago, when I was asked to be part of a team presenting coverage of a poker tournament at Old Trafford, the home of the Red Devils, I couldn't accept eagerly enough. I would get to meet a couple of former players, I was told, in David May and Norman Whiteside.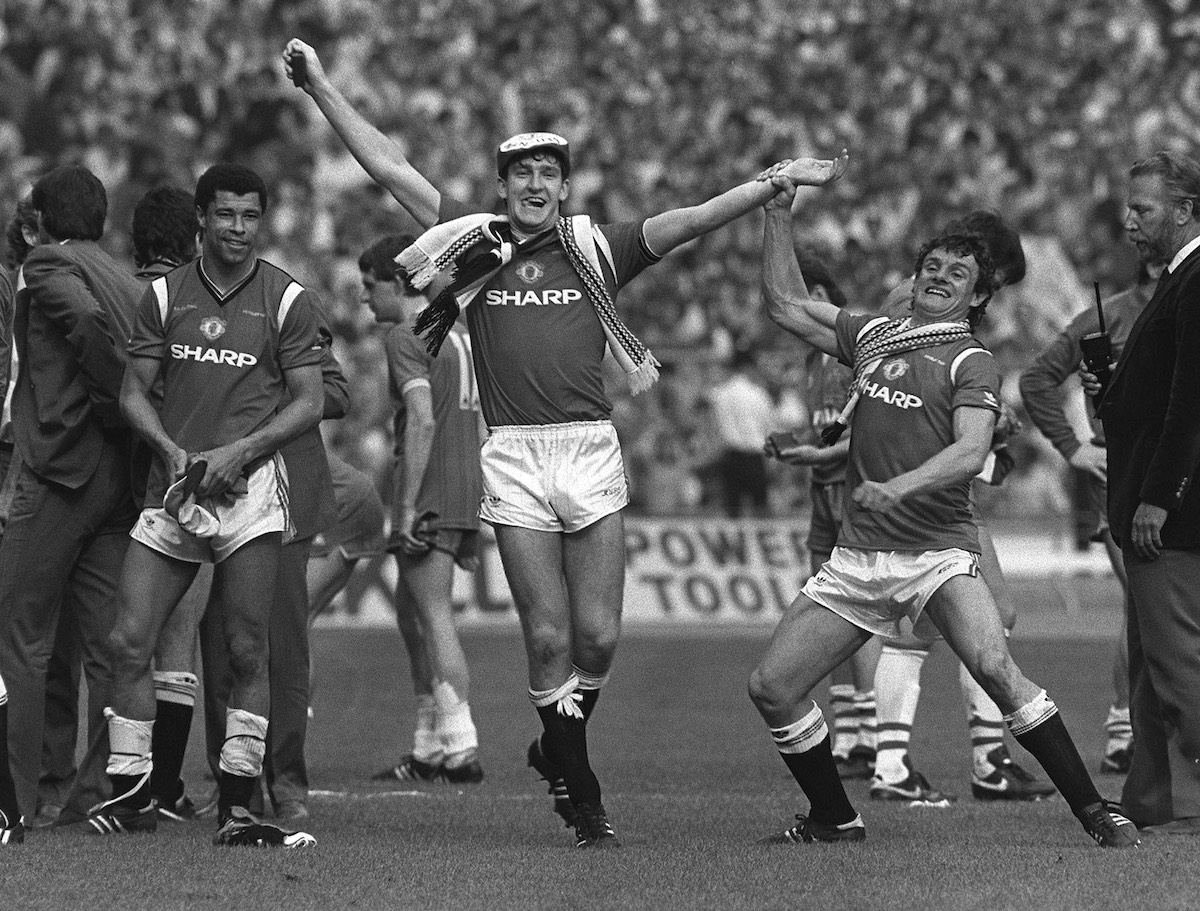 Norman Whiteside? I couldn't meet him, I thought. I took a picture of the television with my parents' camera when he scored the winning goal in the 1985 F.A. Cup Final. I was six years old and I cried my eyes out when we'd had Kevin Moran sent off – the first man ever to be dismissed in the cup final. Norman Whiteside curled in the winner for United in extra time and I cried again, but this time, tears of joy. To meet the man? Interview him? Speak. To. Him? Impossible.
As the tournament loomed, I felt my excitement replaced by something akin to what soccer players might feel before taking a match-winning (or losing) penalty. I knew I had to do it but almost wanted to close my eyes until the moment had passed.
Heroes Become Humans
In the end, I had nothing at all to worry about. 'Norm' was great. He was vocal, opinionated, funny, charming and on his way to tipsy by the second level. In short, the perfect poker player to interview. Even after his professional engagements had been completed, he signed my 1985 replica shirt and a copy of his autobiography, he became a podiatrist in later life, and hung around for hours, as much one of the crew as anyone that weekend. We chatted for a long time and he became less of a hero but more of a very interesting person I'd met as he became more real.
In essence, Norman Whiteside was my hero because I didn't know him and had never met him. When I did, he was an amazing man, fascinating in character and hilarious in conversation, but a man nonetheless. One I was delighted to have met, I mean, the six-year-old me would never have believed it.
Phil Hellmuth may be a hero to many, and Chris Ferguson a villain. But they adopt those roles in our psyches because we don't know the humans beneath that veneer of reputation. It's what I love about the classic episode of Poker After Dark on PokerGO. We're watching out heroes (and villains) in their prime, and a little bit more of their human sides – especially in the exclusive Director's Cut comments the players themselves provide.
Hero worship? That's for anyone who hasn't subscribed yet.