Even if you are the world's most dedicated poker fan, there's no shame in admitting that you'd never heard of Ali Imsirovic at this point last year. Coming into 2018, Imsirovic had never recorded a six-figure score, but the youngster with Bosnian roots hailing from Washington State saw his name rise rapidly as he took the high roller scene by storm.
Now, as we are just 11 days away from the start of the U.S. Poker Open, Imsirovic is among the favorites to take home the overall championship and we caught up with him as he comes into the series fresh and focused.
Exhausted from all his travel in 2018, capped off with a much-deserved vacation to Japan after finishing seventh in Super High Roller Bowl V for $540,000, Imsirovic has laid low to date but he's ready to contend again after skipping both the PCA and Aussie Millions.
"My level of excitement for the USPO is immeasurable. It will be my first live tournaments of the year, so I have the itch to play live and I just can't wait to test myself against the best again."
Last Fall, Imsirovic confirmed what he already knew was possible by winning two events at the Poker Masters for a combined $1.3 million and winning the Purple Jacket. Comparing what he's accomplished versus what he's looking forward to doing, Imsirovic feels like a U.S Poker Open trophy would look terrific next to his jacket.
"The USPO championship is around the same prestige as the Poker Masters. The level of competition is going to be very similar and everybody going to be trying so hard every hand. That's the kind of poker I love to play."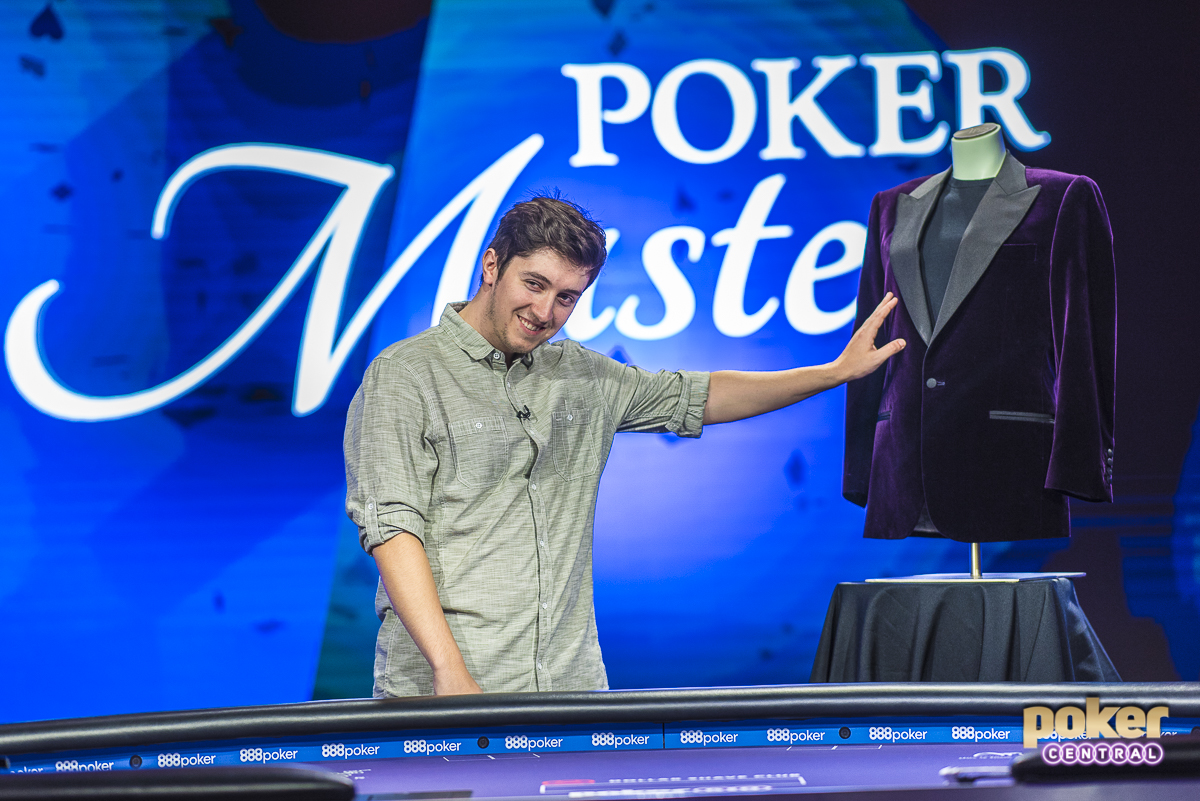 As a true poker fan and competitor, the World Series of Poker is the pinnacle for Imsirovic due to its large offering of events and a long schedule, but the two marquee high roller series don't fall far behind.
"If the USPO was three to four weeks, it would be the most exciting series of the year for me and not even close. The WSOP just has such a massive schedule that you have to put it first."
As his name has become better known in high roller circles, players are becoming more and more familiar with his name. This, however, doesn't slow Imsirovic down, it only motivates him more.
"In the high roller circuit, there is so much accessible information and so much to think about every hand. It's one of the things I love about it. Getting the opportunity to actually see yourself surpass certain players you knew to be better than you is very fulfilling."
To date, Imsirovic is known as a No Limit Hold'em specialist, as all of his live tournament results have come in the world's most popular variant. During the U.S. Poker Open, however, there's added incentive to play in both the Pot Limit Omaha and Mixed Game event due to the points up for grabs for the overall title and its $100,000 prize.
"I'm even thinking about playing the $10k PLO to gain more points, even though I have no clue how to play that game. It's not going to change my game for the most part unless there is a very close spot and I have a chance to get the #1 spot if I win that tournament, then I might take the higher variance line or the line that's very slightly worse just to give myself a better shot at the $100k prize. Overall, I'm very excited for another opportunity to battle against the best!"
"I'm very proud to be at this level right now, it's not a level I thought I would be able to get to this soon, if ever. Now that I'm here though, I'm proud to see that all the hard work is paying off."
Looking forward at whats' to come, coming off of a $3.2 million year in live event alone, Imsirovic's unsure whether he can do better in 2019. It won't be for a lack of trying but the youngster has decided to focus on playing the big events at ARIA and reducing his travel schedule.
Watch Imsirovic in action during the 2019 U.S. Poker Open, live from the PokerGO Studio in Las Vegas. Subscribe to PokerGO right now.