"Relief" was the word used by Ali Imsirovic when Brandon Adams got felted late on Day 2 of the Poker Masters $100,000 No Limit Hold'em event to describe his initial response. The 23-year old from Vancouver, Washington, had just won the biggest tournament series of his career by taking home the Purple Jacket after rooting against the one remaining player that could still catch him on the standings.
"I really like Brandon, but last night I was watching the stream on PokerGO and seriously anti-sweating him. We were just waiting and praying!" Imsirovic said, elated with his win as he was continuously supported by his sister on the rail.
"She's my biggest fan, and so are my mom and dad," the humble Bosnian-born American said, grateful of always having had them to support him on this journey to the top of the poker world.
Ali Imsirovic won back-to-back events at the 2018 Poker Masters, cashing for $462,000 and $799,000 respectively, improving on his career-best result with each win. Since the start of the Poker Masters, Imsirovic has more than doubled his career earnings to $2.4 million with the support of his sister on the rail at the PokerGO Studio.
The Imsirovic family moved to the United States after the end of the war in Yugoslavia, building a new life for themselves on the Pacific West Coast. Imsirovic's determined nature and eagerness to work hard was instilled in him at an early age, seeing his job work three jobs to rebuild the life their family once had in Europe.
"My dad owned restaurants in Bosnia, and the family was doing very well but when we arrived in the United States we might've had $500 to our name. My dad had to work super hard for his family, and that has always inspired me to be the best that I can."
Imsirovic now uses that work ethic that's been instilled in him from an early age to dominate the poker world, turning hundreds of hours of study and practice into an impressive list of results.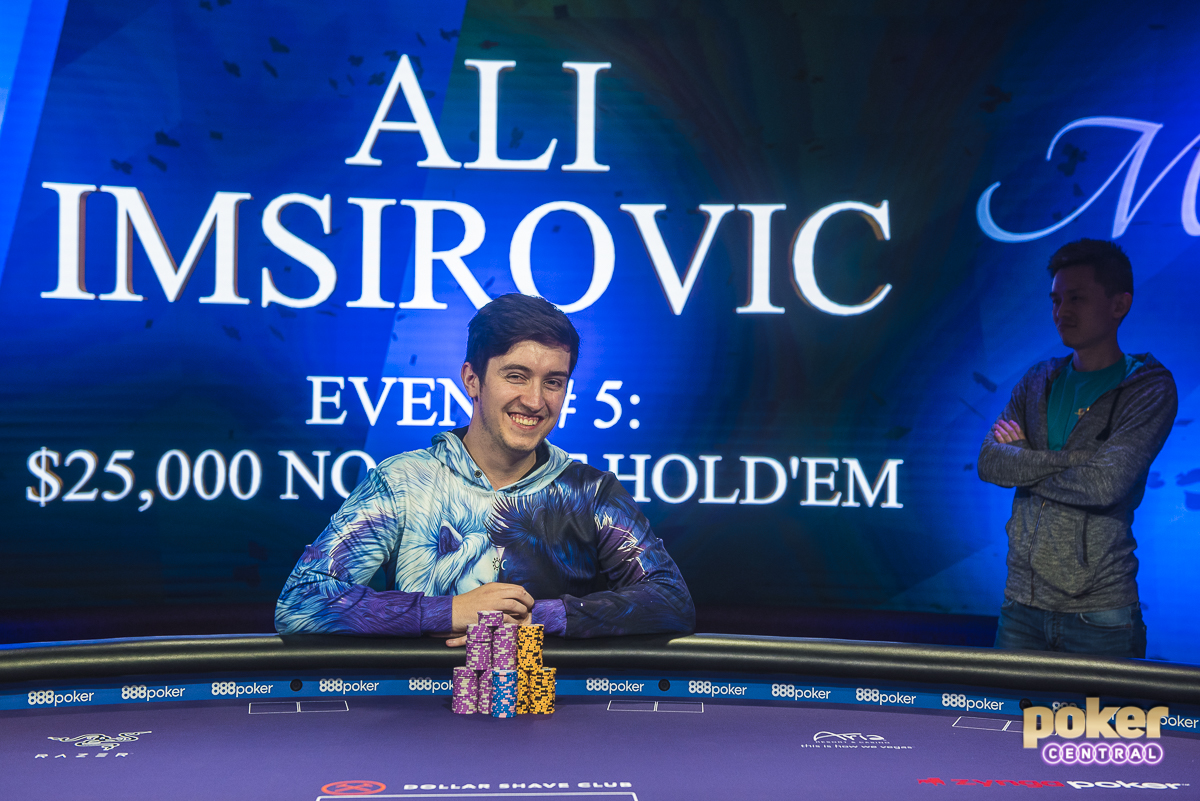 The story of Imsirovic's poker career starts with bad ankles and injuries that prevented him from playing basketball. Around the age of 16, Imsirovic realized basketball would never work out for him, and he picked up poker. Imsirovic's father's an avid poker player with his friends but he wasn't too eager to teach his son how to play, hoping to steer him away from gambling and casinos.
"In order for me to learn, I just went to the bookstore and bought every poker book that I could find. Gus Hansen's Every Hand Revealed, Daniel Negreanu's book on small ball, and Harrington on Hold'em, I've read them all."
Imsirovic was only 16 years old when Black Friday happened and just played poker for fun with friends but when he turned 18 he wanted a taste of the real action. Using the money his father had given him to fix his guitar, young Ali made his way to the local poker club and turned his $60 investment into $1,500 on his first try.
Depositing $100 of his big win online proved to be a key ingredient to the arc of his poker career, as within just a few months he managed to build up a sizeable bankroll. Imsirovic subscribed to training sites, build a network of poker friends and slowly but surely the game started taking over his life.
Studying Criminal Justice at Washington State University, Imsirovic dropped out with just a semester left, fully dedicating his life to poker as he was about to turn 21.
"I focused on online cash games for quite a long time but since transitioning to live tournaments things have obviously gone way beyond expectations."
Work ethic is the biggest thing in poker, especially now that you can figure stuff out a lot easier than before using solvers. My work ethic is my strongest quality, and whenever I get into something I'm just all in."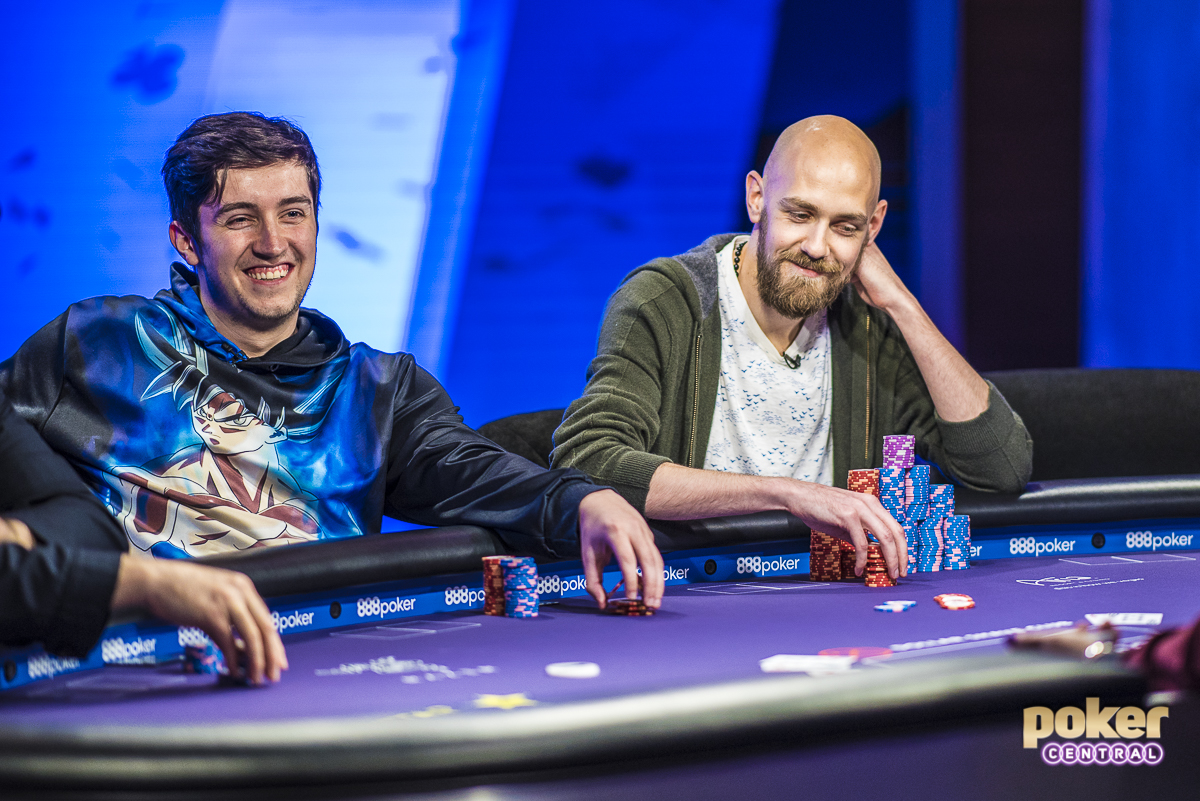 Imsirovic's attitude has paid off in a huge way, winning the Purple Jacket after a break-out performance at the Poker Masters. According to Imsirovic, it will be very hard to top the emotions of winning the Purple Jacket, as he sees this as one of the biggest things to win in the entire game.
"There are very few things that can compare to this. This win is very prestigious for me because this event series has all the top players in the world. I know the WSOP Main Event is seen as more prestigious, but in that event, you need to get very lucky across nine days battling against a below average field. In this field, you constantly have to play your best because otherwise, you're just going to get destroyed."
Imsirovic did not get destroyed and has a bright future ahead of him, already making mention of numerous tournaments on his schedule in the weeks and months to come. One of the US's youngest top pros has shown that he belongs at the highest level with this impressive Poker Masters win, but in a way, he's only just getting started.
"I don't want to be too results-oriented, but I think I'm a little more than a slight winner in these fields. But there are still plenty of guys I think are much better than I am so I got a lot of work to do. I just ran better than they did but I'm looking forward to the challenge I'll play more with these guys and feature high rollers and just trying to improve and get to their level."
Enjoy the final table of the Poker Masters $100,000 No Limit Hold'em Event on PokerGO now. Watch all Poker Masters events on-demand on PokerGO at your leisure by clicking this link.