Three-time Super Bowl champion Richard Seymour is one of the biggest names still in the hunt for the $10,000,000 first prize of the 2019 WSOP Main Event with fewer than 500 players remaining. While the road to the final table, and the ultimate crowning achievement of winning the most coveted prize in all of poker, is still quite a while away, Seymour is looking extremely sharp, relaxed and focused on the task at hand.
It will come as no surprise that a former top athlete finds a way to keep his head cool with millions of dollars on the line, and that's exactly what Seymour has been able to do. The seven-time Pro Bowler is simply having a good time, enjoying the moment, and putting no energy into what could happen if he keeps up this pace in the tournament.
Relaxing and Having a Good Time
"I'm relaxed and having a good time," Seymour said with his trademark wide smile as he took a break from the action.
This summer, Seymour has done everything he can to make things as comfortable as possible in order to fully focus on his play. Parked next to Daniel Negreanu, Seymour retreats into his RV on breaks to unwind from the action on breaks, and every night he comes home to his wife and kids who came to Las Vegas to celebrate the 4th of July and have stayed since.
"This place now feels like home, and it makes me feel at peace," Seymour said about having his family out here with him during a run in the biggest tournament of the year.
Focused and Disciplined
With a perfect setup in place, now all Seymour has to do is focus on his play. So far, things have gone extremely well, as Seymour, seated on the secondary featured table, has been sitting on a decent-sized stack and feels completely at ease.
"I'm just going through my normal routine. I'm not trying to make it more than it is. I'm just playing my spots, calculating my blinds, and seeing how many bigs I got, what stack sizes are, and being fundamentally sound right now."
As he's running deeper and deeper in the tournament, Seymour's friends have also started to take notice of the gravity of this moment. Having received messages with encouragements from all over the country has also contributed to all the positive energy he feels right now.
"In this tournament, it's important you celebrate the small victories and I feel like I've done that. But there's a lot of poker left to be played and in some way, we haven't done a whole lot yet."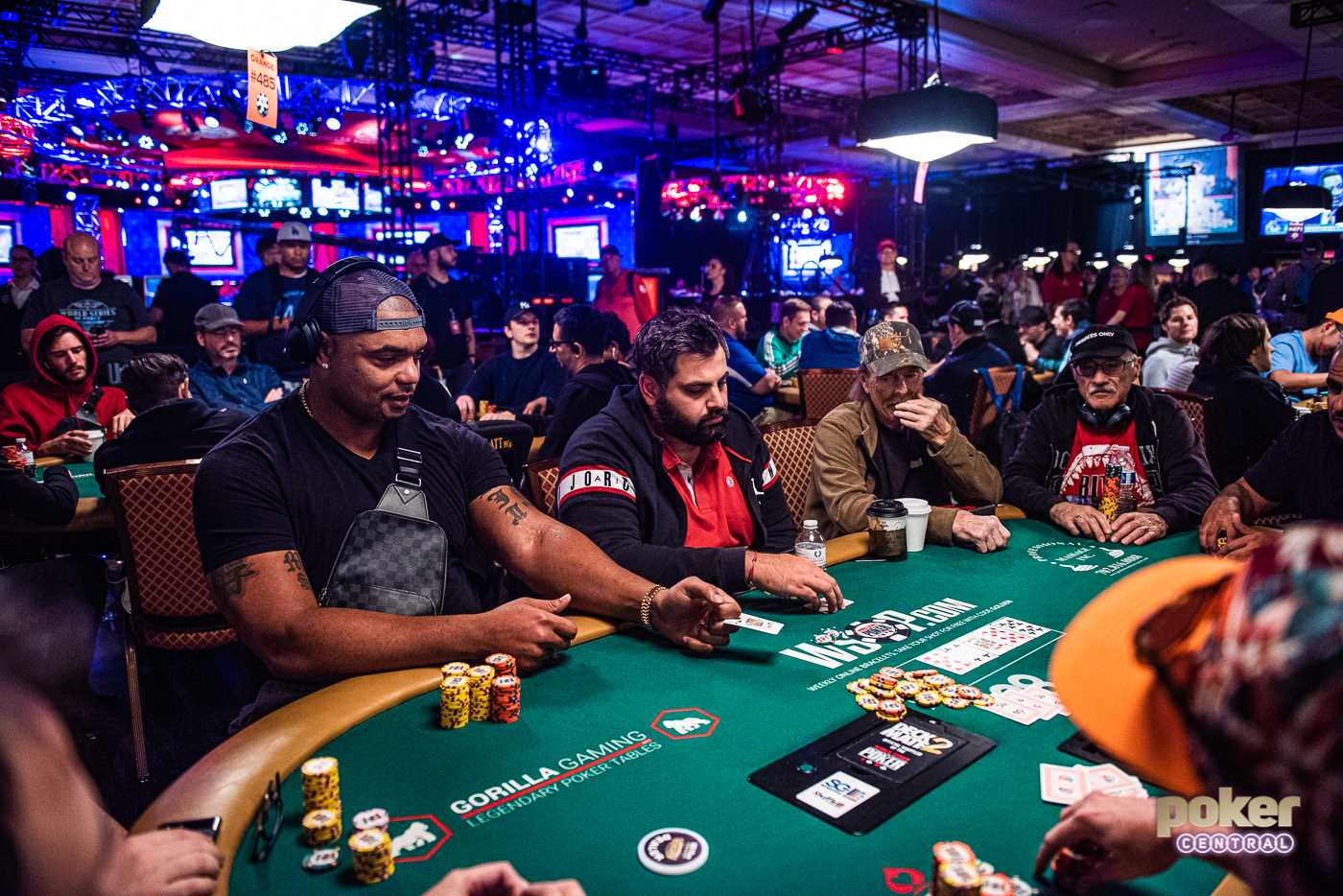 The Long Road Ahead
Spoken like a true professional, Seymour sees the big picture without getting too hung up on winning as that's still quite a while away.
"There's a lot of work to be done and I truly believe that just like in a horse race when they're coming around the bend and they're all still together in the pack, you don't know who's going to come out and win."
At the time of writing, there are 450 players left in the Main Event and if you listen closely to Seymour, the tournament is just getting started.
"I try not to have any expectations. I just want to make good decisions and whatever happens at the end of the day happens. This is the Super Bowl of Poker, I relish this opportunity and I'm going to be disciplined. So many things have to go right to even be in this spot and I'm going to try to capitalize on it.