Alex Livingston finished third in the World Series of Poker Main Event for $4,000,000. On his final hand, Livingston found himself all in versus Hossein Ensan with ace-jack against ace-queen. The board brought no help for Livingston after which Dario Sammartino took on Ensan heads up.
It was a testament to his focus and dedication to playing the best possible poker of his life when Alex Livingston dove headfirst into poker analysis when he was asked about the experience of making the WSOP Main Event final table.
"It was just one big hand," Livingston said when asked about what he was feeling after being sent to the rail. The part-time player and entrepreneur retraced every step of the big hand he lost with kings against Sammartino's two pair and concluded the following.
"I probably should've thought about it for more than half a second since it's the Main Event final table, but ultimately I wouldn't have done anything differently."
Running deep in the Main Event but falling short of the win generated mixed emotions for Livingston whose mind was racing with all the big decisions he had to make over the course of the last 10 days.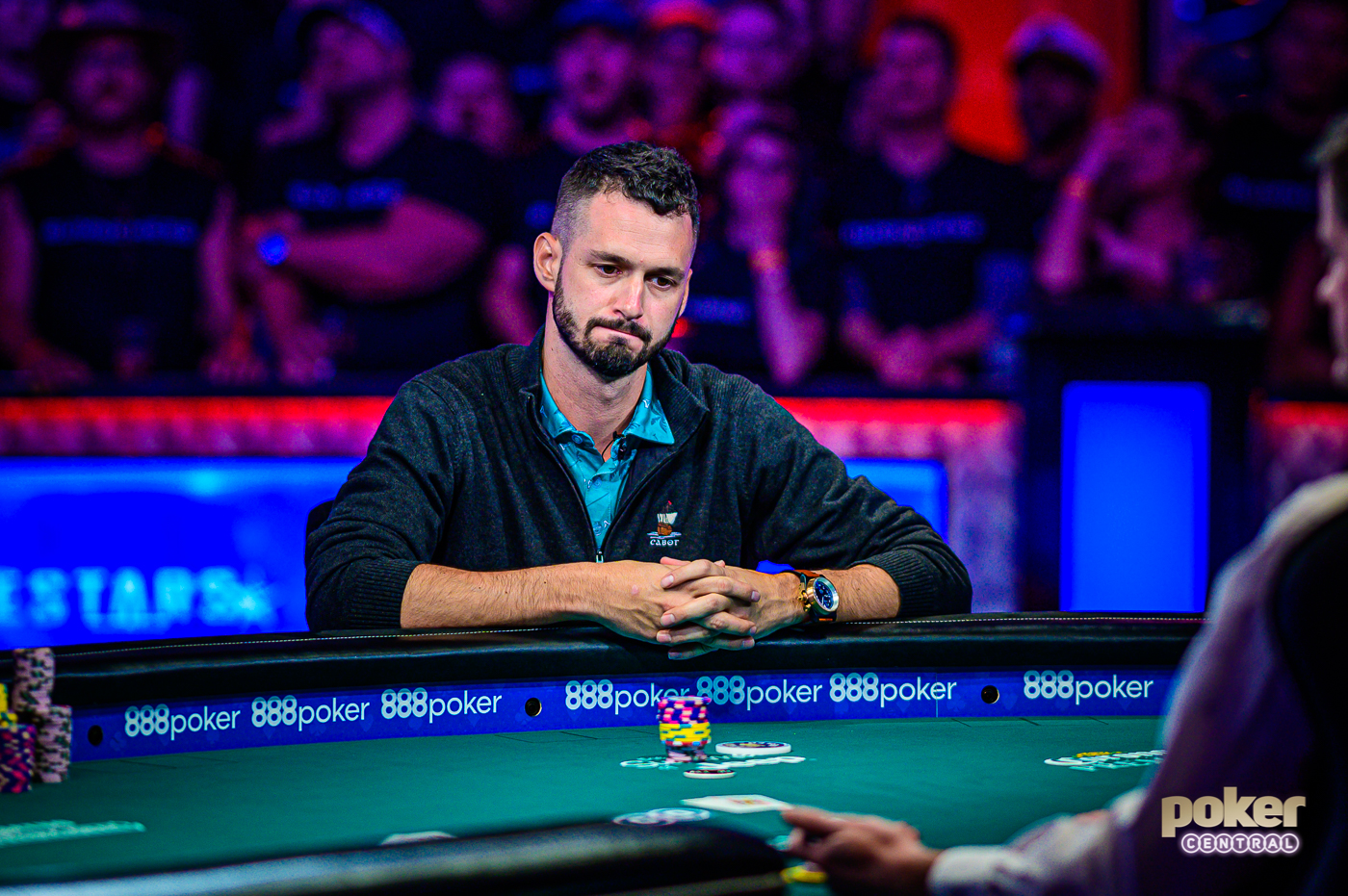 "I got lucky on Day 7 with ace-ten of clubs against tens and ace-king, so I shouldn't even have been here. I guess it feels better than it does bad," Livingston said about his third-place finish.
Looking back on the big decisions he's made and the way top pros chimed in on social media with their takes, Livingston admitted that he probably should've stayed away from that altogether.
"I probably looked at that more than I should. Honestly, most of it was positive feedback but everyone got on me for folding the queens hand."
Livingston went on to explain there were many reasons to fold queens, most importantly because he felt as though he could realize his edge much more so post-flop in these deep-stacked tournament situations.
"The only thing that bothered me was people thinking I folded there because I was trying to ladder up. Sure, there were ICM considerations but I'm a post-flop player and I'm playing against a range of hands, not just one hand. If he had kings or aces people are going to say that it was the fold of the century."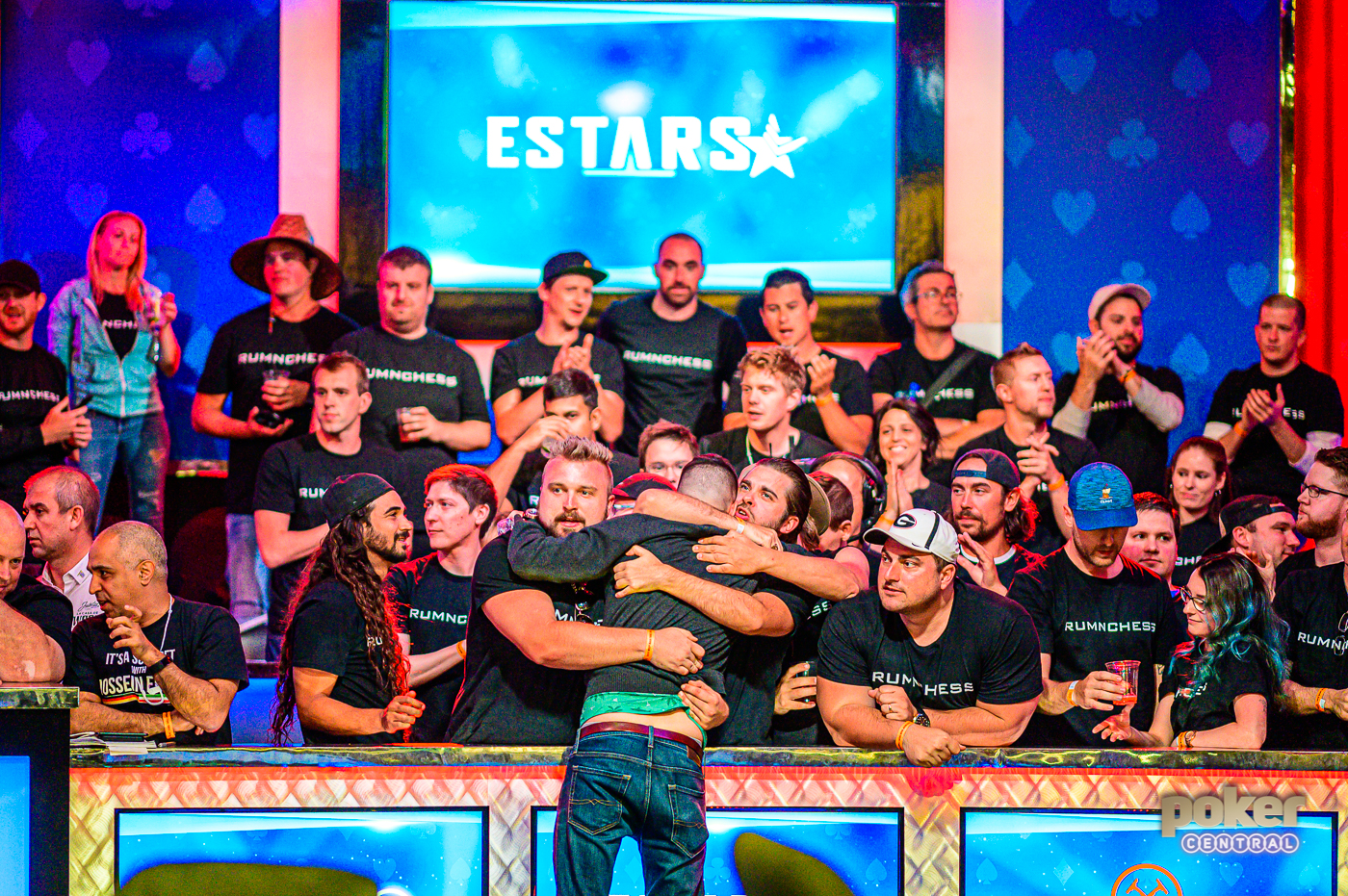 During his run, Livingston relied on the advantage of having made a prior deep run, finishing 13th back in 2013, and he alluded to that experience helping him this year. The biggest difference between that run and this one? His rail. Livingston had friends from the UK, Los Angeles, Las Vegas, and Halifax present as well as his family.
"It was unbelievable but also overwhelming. The only other place where you get that many people together is at your own wedding!"
Using his platform prior to exiting into the Las Vegas night to celebrate with his friends and family, Livingston briefly commented on the pace of play in No Limit Hold'em tournaments and how he believes it negatively impacts it.
"If I can use whatever little platform I have right now, I don't play very many No Limit tournaments each year. I play maybe two or three a year because there's so much tanking, people wearing headphones, and it's not fun. Maybe I'm the extreme the other way and maybe I play too fast but the game is more fun when you speed it up a bit, so I try to do that try to do my part there."
Watch the final table of the WSOP Main Event on ESPN and PokerGO in non-ESPN affiliated regions. Read about ninth-place finisher Milos Skrbic's story right here. Read the story of Timothy Su, who finished in eight-place, right here. Read about Kevin Maah's elimination in fifth place right here.