Today, Poker Central announced the U.S. Poker Open, a new high roller tournament series on the poker calendar for 2018. The series runs from February 1-11 at the ARIA Resort & Casino in Las Vegas.
The U.S. Poker Open is the first original series by Poker Central that includes a $10,000 Pot Limit Omaha and a $25,000 8-Game Mix event on top of six big buy-in No Limit Hold'em tournaments ranging from $10,000 to $50,000. We caught up with Brian Rast, having won the $50k Player's Championship twice, and Daniel Negreanu, leading poker's all-time money list for 175 weeks and counting – to talk about the excitement of having non-hold'em events at the U.S. Poker Open.
Rast and Negreanu worked together on hosting high roller mixed game events earlier in 2017 and saw an appetite for the format. Those events, however, were not televised, and the U.S. Poker Open gives these games a platform to shine on and reported on outside the narrow window that these games usually have by only being a factor in the minds of poker fans during the World Series of Poker.
Rast said, "To me – when looking at the U.S. Poker Open – the thing that stands out the most is that it has mixed games and PLO in addition to the No Limit Hold'em tournaments. Unlike the Poker Masters – which was just No Limit Hold'em – this is more inclusive of other forms of poker."
"No Limit Hold'em is still the number 1 game, but including the other games makes it into a more holistic series. No Limit Hold'em is the game I've played the most, and the game that most people have played the most, and it's still the most popular. It's cool that it has that place in the world, but it's great for this series to have other games included as well."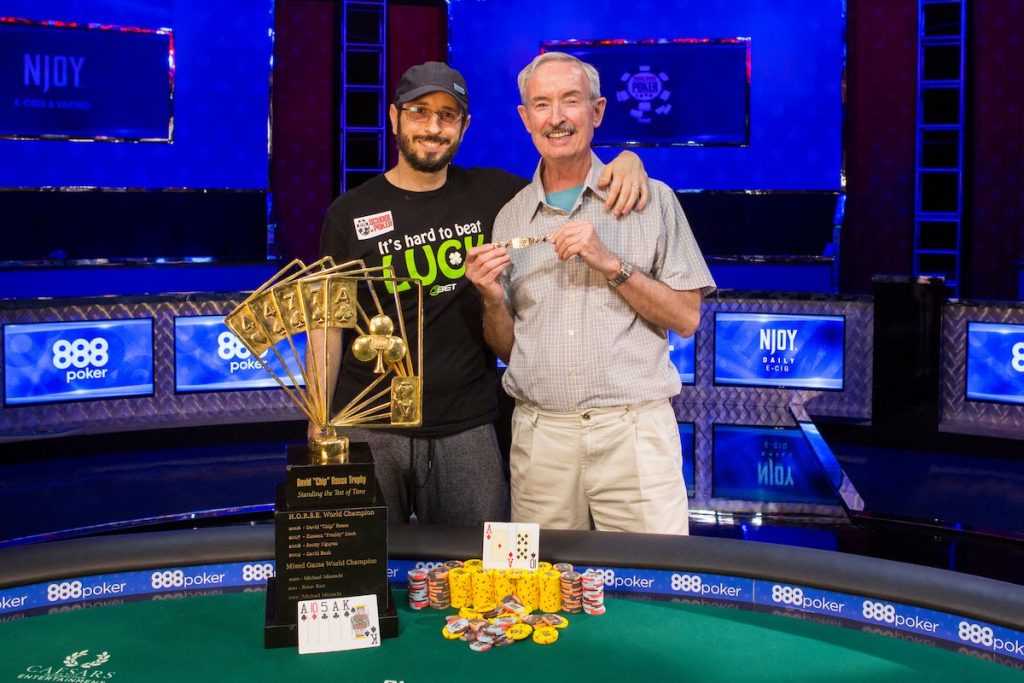 With six of eight events being No-Limit Hold'em, Negreanu knows that most players traveling for the U.S. Poker Open will be specialists, but he thinks there's a good chance that players be willing to step outside of their comfort zone because of the series format.
"Because there is no rake, I can see some No Limit Hold'em players take a chance or sell some action at par to play those
events. On top of that, we'll have PLO specialists come in for their event, they might dabble in the mixed game tournament and some No Limit, while the mixed game specialists might do the same thing."
Negreanu continued, "Brian Rast and I ran some high roller mixed tournaments this year and they did 'okay' comparatively. It will be interesting to see how many guys are willing to play PLO and Mixed Games because it's part of a series and there's a reward for winning the overall leaderboard. I think that some guys might take some more risks which would've otherwise not have done that because there is that overall honor of winning the Championship."
Expanding the Reach of Mixed Games
Rast lauds the U.S. Poker Open for trying something outside of the conventional boundaries of what the mass poker audience likes to consume.
"It's definitely not the safe play to introduce Pot Limit Omaha and mixed games; it's much safer just to run No Limit Hold'em all the time," Rast said.
"Part of this courageous attempt to grow poker – with regards to what people are interested in, what people know, and what might attract more players – it's amazing that some of the other games are included."
"From a global poker sense, showcasing those other forms of poker is important, and unlike most World Series of Poker final tables there's guaranteed to be some top names at the final table of the PLO and Mixed Game event during the U.S. Poker Open."
"If that
can get some people that are not familiar with the games to pick up an interest in them, or at least having them understand the games and see how exciting they can be, then that's great for poker. Expanding the consciousness and knowledge of the overall game of poker is an integral part of growing poker, it's very ambitious, but you have to dream big."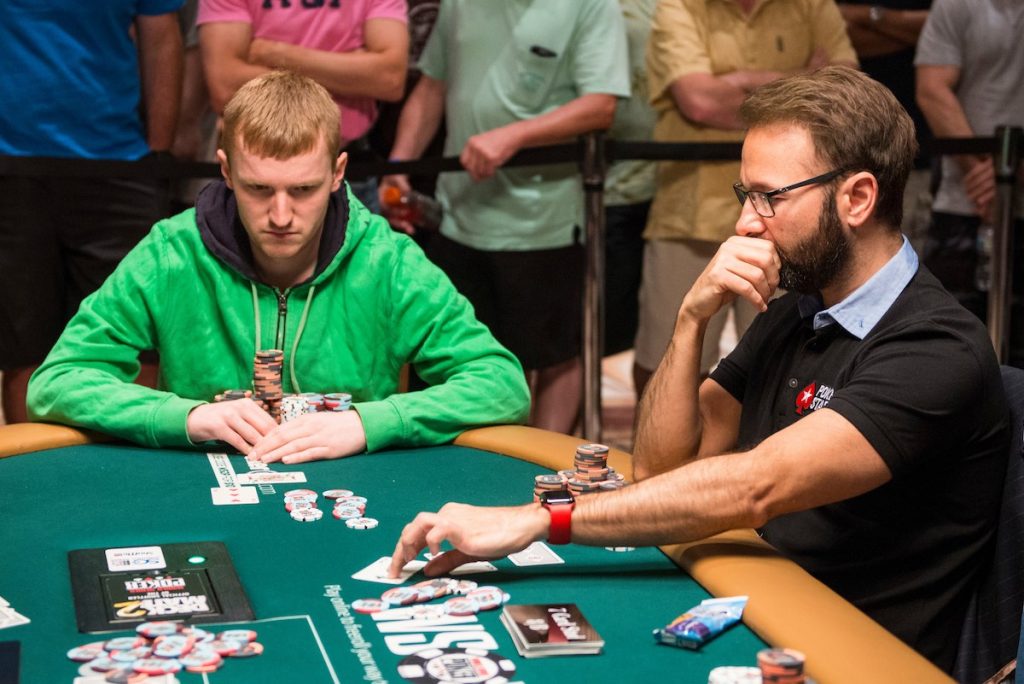 Negreanu added, on the excitement that a series like this should generate for the diehard poker fan looking to improve his or her game and get a true sense of what the best players are doing.
"What you're going to see is – and if you're a poker fan then I would imagine you are interested in improving your game – is truly the best of the best competing every day during this series."
After a pause, Negreanu emphasized, "Like the actual best players in the world. This is where you'll find it. You'll find it when they put a series together like the U.S. Poker Open."
Negreanu included the likes of Bryn Kenney, David Peters, Adrian Mateos, Steffen Sontheimer, Christian Christner and Fedor Holz to summarize some of the big names he's expecting to see. Aside from Kenney, however, most of the top No Limit Hold'em players from 2017 have yet to expand their knowledge into games with more than two cards. The U.S. Poker Open might allow for them to give those games a chance, and for the poker audience to see some of the game's best compete across the full spectrum of what the high stakes world has to offer.
"You're not going to be able to see poker at this level anywhere else. Big Main Events are great but at the final table it's always mixed bag of decent pros. You're not going to see that during the U.S. Poker Open."
The U.S. Poker Open will stream exclusively on PokerGO starting on February 1st. Sign up for PokerGO now and enjoy a seven-day free trial during which you can watch all the live action, event replays and original content. For the full U.S. Poker Open schedule you can visit its website.