"It was definitely a gross spot," Altman looks back on his river decision, "But the hand he had was one of the ones I thought he would turn into a bluff."
"When I bet the river I anticipated that there was a reasonable chance percentage that he would be check-shoving those hands, some flushes and even some straights. I just had one of those hands, especially with the queen of spades in my hand, that's too strong to fold. If I'm bet-folding that on the river people can take advantage of me.
While some on social media and inside the Amazon room speculated on whether or not Ivey was on tilt when he moved all in, Altman spoke to the contrary.
"He maybe seemed a little bit agitated, but in terms of him being tilted, I think that was absolutely not the case. I think he had one of the best hands to bluff with, I think it's too weak to be calling my river bet and he definitely put me to the test."
Wearing sunglasses for the first time in ages, complaining about the bright lights on the feature table, and making a small mistake by overlooking a raise in front of him which cost him some chips when he threw in a call, Ivey didn't seem to be having a great day, but Altman thought it wasn't affecting his play.
"He seemed pretty in tune with everything that was going on. He pays attention to everything and he's obviously very tough to play against."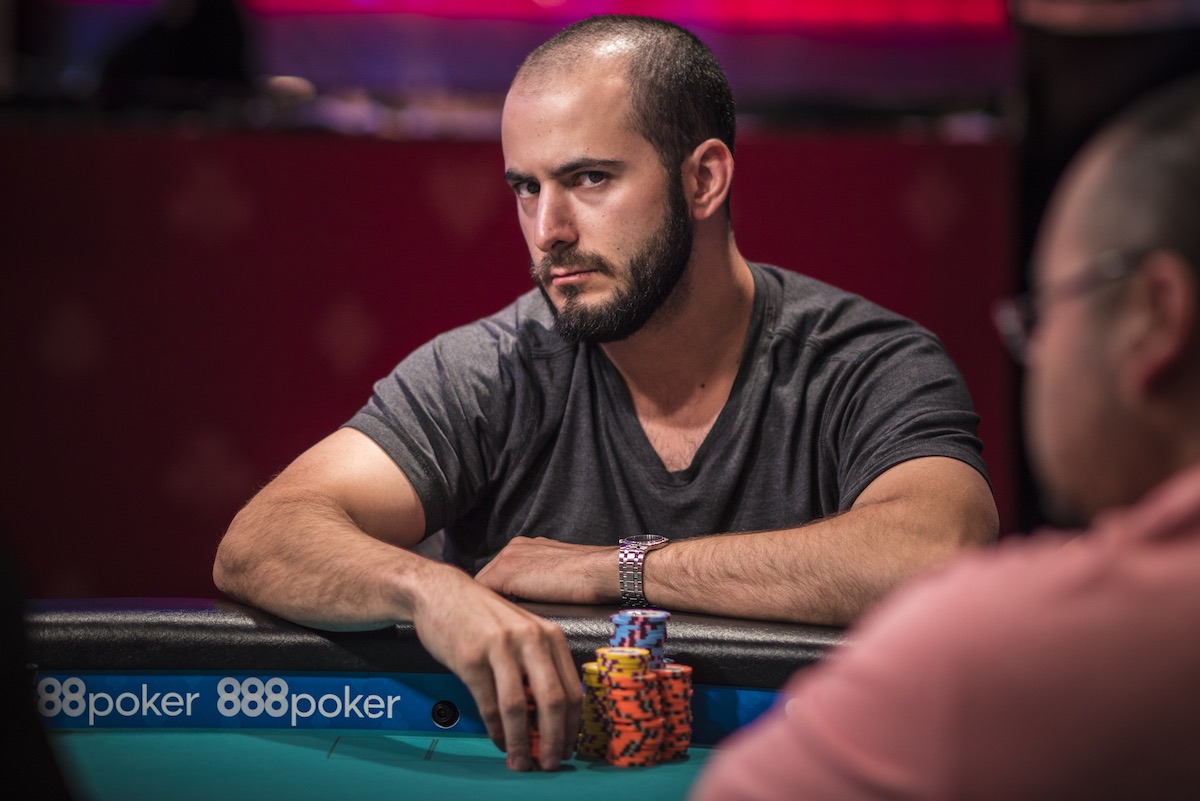 Despite playing against Ivey for the very first time, Altman wasn't fazed by the moment and right now he's continuing a strong run in this tournament as he brushes up to having a stack worth 2,000,000 with a little over 400 players left in the event.
"It was pretty awesome playing against the guy who was the greatest player in the world when I was watching poker on TV growing up. It was a special experience, but at the end of the day he's just another human and we're all playing the same game."
For Altman, the pressure isn't noticeable just yet as he finds it easy to keep taking it one hand at a time while his friends and family are far more engaged into following him ins this versus some others due to the extended coverage on PokerGO and ESPN.
"I'm not trying to get too far ahead of myself right now, and even though I'd love to win this event, I'm just trying to make the correct decisions with the cards that I'm dealt."
Enjoy continued coverage of the WSOP Main Event on PokerGO and ESPN as the event slowly moves towards its final table. Catch Brian Altman and your other favorite players again on Monday from 9:00 pm till 02:00 am ET on ESPN2 and from 2:00 am till 3:30 am ET on PokerGO with commentary provided by Ali Nejad and Nick Schulman.