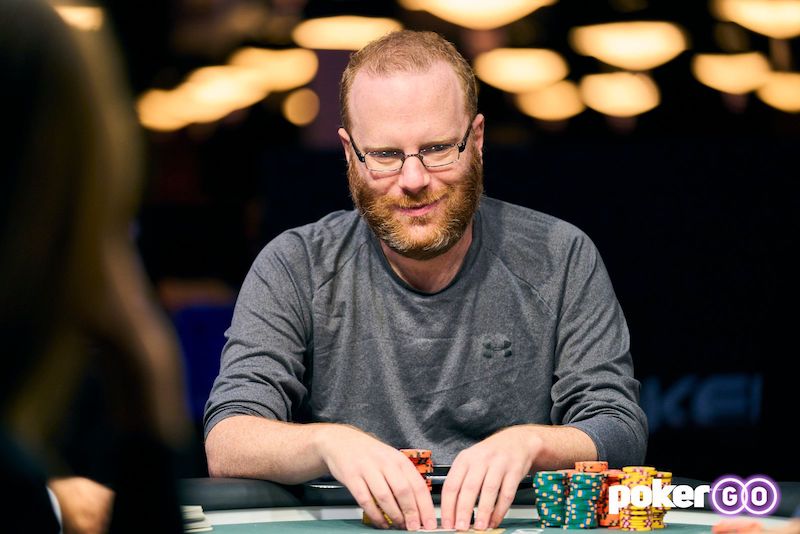 The $10,000-entry Dealer's Choice Six-Handed Event #36 saw Phil Hellmuth just miss out on glory as the 16-time WSOP bracelet holder fell at the last to Adam Friedman, who went back-to-back in the event and won yet another bracelet.
With players such as Daniel Negreanu and Mike Matusow busting in 9th and 5th place respectively, Phil Hellmuth and Adam Friedman were on a collision course for the bracelet and so it proved as the action played out live on PokerGO.
WSOP 2021 Event #36 $10,000 Dealer's Choice
Place
Player
Country
Prize
1st
Adam Friedman
U.S.A.
$248,350
2nd
Phil Hellmuth
U.S.A.
$153,493
3rd
Jake Schwartz
U.S.A.
$107,861
4th
Carol Fuchs
U.S.A.
$77,437
5th
Mike Matusow
U.S.A.
$56,826
6th
Andrew Kelsall
U.S.A.
$42,646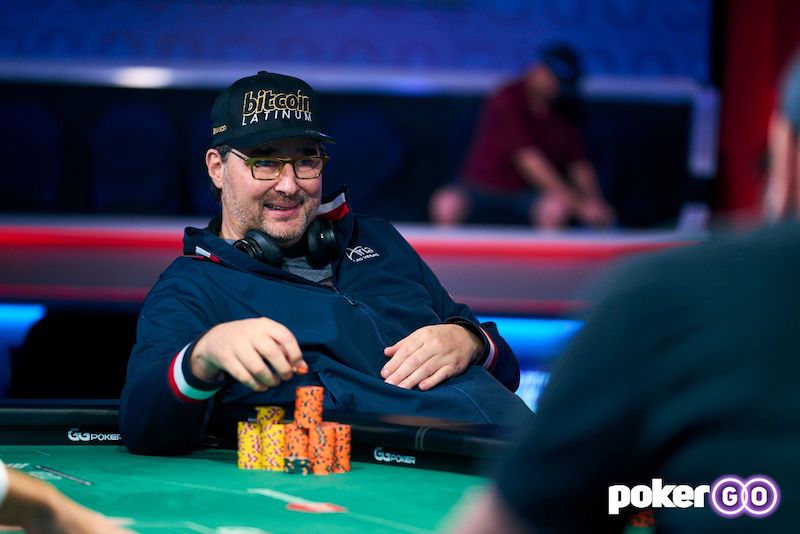 Michael Addamo managed to turn an incredible Day 1 into an amazing Day 2 as the Australian high roller dominated the action at the felt to head into the final day as a huge chip leader with just five players remaining in the WSOP Event #38, the $50,000 NLHE High Roller event.
Stacking up over 11 million chips by the close of play, Addamo has more than double the chips of any of his four opponents and almost as much as them all combined upon reaching the final day. With Addamo starting the day with a big lead, he had grown his stack to 6.8 million by the time the final day began, with only Erik Seidel looking like he might be able to keep up with the Aussie.
Nine players made the final table, but German Leonard Maue had barely taken his seat before he was on the rail. Losing out to Bin Weng's pocket kings, Maue was the first of four eliminations to come as the final table was cut in half before chips reached bags.
Italian poker professional Mustapha Kanit busted in eighth place for a payday worth $126,141 before Sam Soverel – master of high stakes tournaments as seen so many times before, was eliminated in seventh place for $157,666.
Soverel's exit in particular was painful, with his pocket tens all-in and at risk to Seidel's ace-king. The flop had a ten, but also cards that gave Seidel a Broadway straight draw, which came in on the turn to send play six-handed, with one more bust-out to come before play concluded for the day.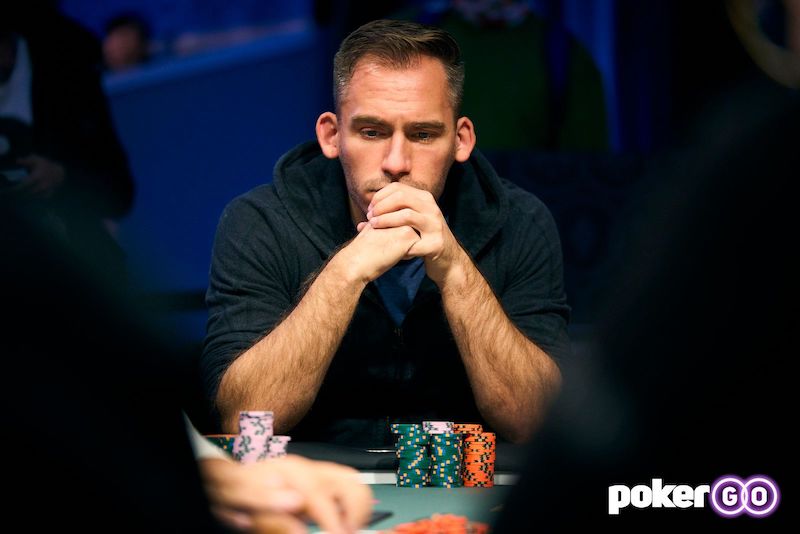 With everyone pushing to survive, Addamo was able to make chips from his position as chip leader and while Bin Weng's bust out in sixth place was pivotal to ending the night, Addamo's stack was growing right up until that moment, with Justin Bonomo's elimination of Weng to send him home in sixth for $202,236 coming as a fine conclusion to a day of drama at the felt.
WSOP 2021 Event #38 $50,000 NLHE High Roller
Place
Player
Country
Chips
1st
Michael Addamo
Australia
11,475,000
2nd
Justin Bonomo
U.S.A.
4,975,000
3rd
Erik Seidel
U.S.A.
4,335,000
4th
Gal Yifrach
U.S.A.
3,160,000
5th
Chris Hunichen
U.S.A.
405,000
Prize
6th
Bin Weng
U.S.A.
$202,236
7th
Sam Soverel
U.S.A.
$157,666
8th
Mustapha Kanit
Italy
$126,141
9th
Leonard Maue
Germany
$103,635
Event #39 saw 14 hours of play bring 821 entries down to just 58 players in seats by the close of one of the longest Day 1s of the 2021 World Series so far. Josh Arieh led the remaining field after those levels were complete, piling up exactly 1 million chips to lead from Robert Blair (852,000) and Ryan Leng (847,000) at the top of the leaderboard.
Others to thrive on Day 1 and make the top 10 chipcounts include Gabriel Andrade (645,000) and Ivan Deyra (635,000), with players such as Daniel Zack (479,000), Jan-Peter Jachtmann (405,000) and Ari Engel (394,000) only a little further back.
WSOP 2021 Event #39 $1,500 Pot Limit Omaha
Place
Player
Chips
1st
Josh Arieh
1,000,000
2nd
Robert Blair
852,000
3rd
Ryan Leng
847,000
4th
Fred Goldberg
653,000
5th
Gabriel Andrade
645,000
6th
Ivan Deyra
635,000
7th
Dien Le
627,000
8th
Craig Varnell
566,000
9th
Nitesh Rawtani
563,000
10th
Zachary Bergevin
512,000
In the $10,000-entry H.O.R.S.E. event, Qinghai Pan ended the day on top, with 373,000 chips ahead of Scott Seiver (261,000) and Andrew Yeh (229,500) in the counts. Randy Ohel, David Benyamine and Jerry Wong all made the top 10 too, but others such as Daniel Negreanu busted before the close of play.
WSOP 2021 Event #40 $10,000 H.O.R.S.E.
Position
Player
Country
Chips
1st
Qinghai Pan
U.S.A.
373,000
2nd
Scott Seiver
U.S.A.
261,000
3rd
Andrew Yeh
U.S.A.
229,500
4th
Randy Ohel
U.S.A.
219,500
5th
David Benyamine
France
219,000
6th
Marco Johnson
U.S.A.
218,000
7th
Jerry Wong
U.S.A.
217,500
8th
Brett Richey
U.S.A.
215,500
9th
Jesse Klein
U.S.A.
199,500
10th
Nate Silver
U.S.A.
197,000
Connect with PokerGO.com on Facebook, Twitter, and Instagram. Use code "WSOP2021" for $20 off an annual PokerGO.com subscription now!