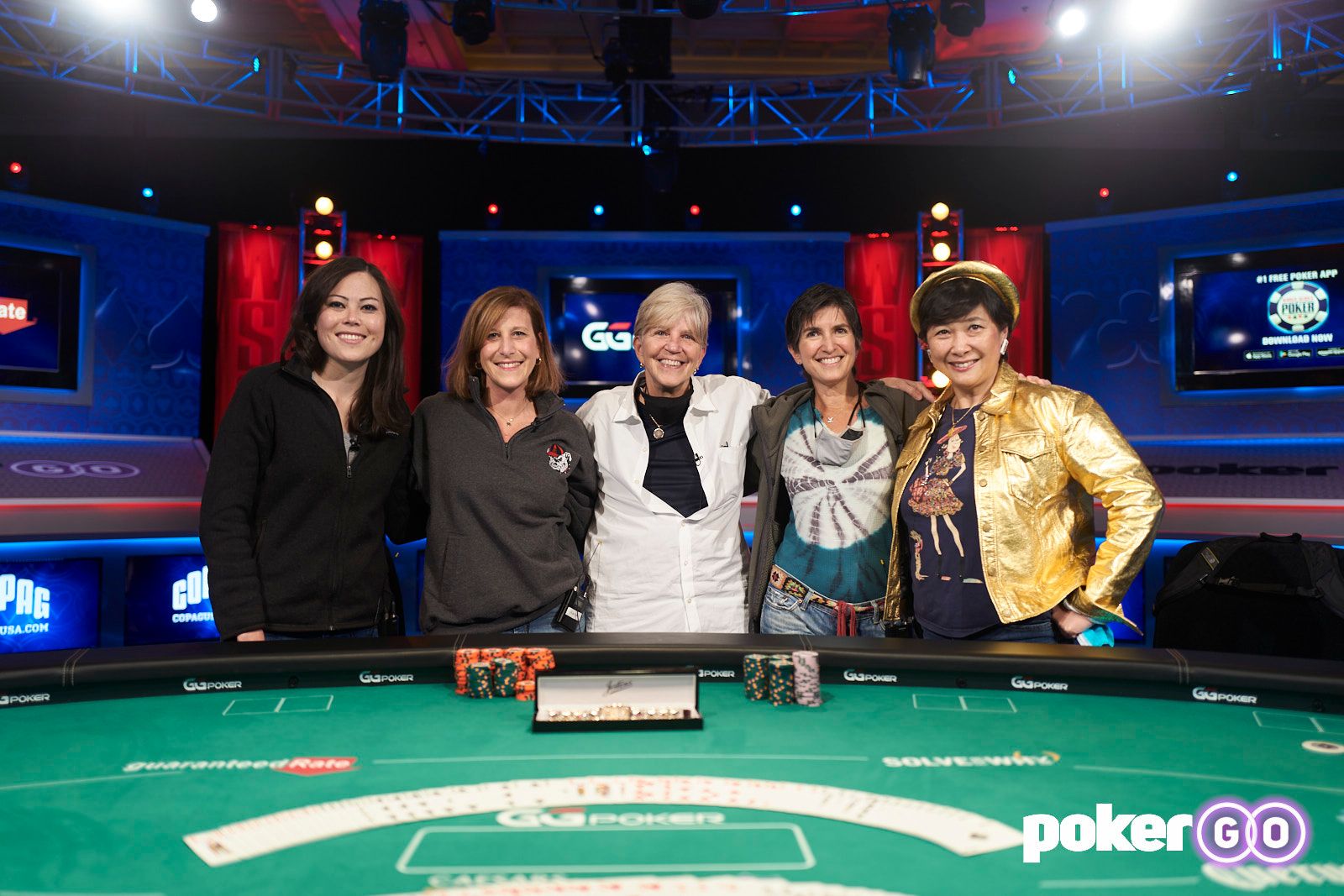 Six more events took place on Day 15 of the 2021 World Series of Poker at the Rio Hotel & Casino in Las Vegas as Lara Eisenberg and Dalibor Dula both claimed maiden WSOP bracelet victories.
With Eisenberg taking down the Ladies Championship and Dula winning the $1,000 Freezeout, there were four other events that thrilled poker fans and pushed more of poker's biggest names closer to winning gold this weekend.
Eisenberg Claims Ladies Event Title After Comeback Victory
Lara Eisenberg won the Ladies Championship for $115,694 as she outlasted four other female players in the final table action on PokerGO. Eisenberg began as one of the three shorter stacks, but she came back from being short-stacked with ace-king against the chip leader Mikiyo Aoki's ace-queen to take the lead and from there on put on a superb performance to win the bracelet.
You can watch all the action from the Thunderdome at the Rio in Las Vegas right here:
WSOP 2021 Event #22 Ladies Championship
Place
Player
Country
Prize
1th
Lara Eisenberg
U.S.A.
$115,694
2nd
Debora Brooke
U.S.A.
$71,507
3rd
Mikiyo Aoki
U.S.A.
$50,525
4th
Diana Cooley
U.S.A.
$36,269
5th
JJ Liu
Taiwan
$26,458
6th
Qing Lu
U.S.A.
$19,619
7th
Marle Cordeiro
U.S.A.
$14,791
8th
Cherish Andrews
U.S.A.
$11,341
9th
Tiffany Lee
U.S.A.
$8,847
10th
Thi Nguyen
Canada
$7,023
Dula Delivers the Goods to Win Maiden Gold Bracelet
In Event #26, Czech player Dalibor Dula won the $199,227 top prize as he defeated a final table full of talent to triumph in the $1,000-entry freezeout event and claim his first-ever bracelet.
Dula's victory came at the expense of Cole Ferraro heads-up after players such as Maxx Coleman and Maurice Hawkins made it to the final but couldn't claim gold. Overnight leader Levi Klump finished in eighth place for $22,080 but it was Dula's day as he won a career-high score of almost $200,000.
WSOP 2021 Event #26 $1,000 NLHE Freezeout
Place
Player
Country
Prize
1st
Dalibor Dula
Czech Republic
$199,227
2nd
Cole Ferraro
U.S.A.
$123,142
3rd
Edward Welch
U.S.A.
$89,875
4th
Guowei Zhang
U.S.A.
$66,335
5th
Maxx Coleman
U.S.A.
$49,519
6th
Anthony Askey
U.S.A.
$37,393
7th
Nicolo Audannio
U.S.A.
$28,565
8th
Levi Klump
U.S.A.
$22,080
9th
Maurice Hawkins
U.S.A.
$17,270
In the $5,000-entry six-max NHLE Event #25, Eric Tsai bagged the lead going into the final table, which will be screened on PokerGO. Tsai totalled just over 8 million chips by close of play but will have some terrific competition on the final day, with Scott Ball (7.8m), Jonathan Jaffe (6.1m) and Bin Wnge (3.9m) all chasing him down. Short stacks Galen Hall (2.2m) and John Racener (1.9m) already know what it is like to win a bracelet, so will be dangerous opponents too.
Elsewhere in the money places, Daniel Negreanu finished 22nd for $21,838, while Nick Petrangelo (13th for $27,150) and Anthony Spinella (12th for $34,563) each got close to the final table but fell short.
WSOP 2021 Event #25 $5,000 Six-Handed NLHE
Position
Player
Country
Chips
1st
Eric Tsai
Taiwan
8,040,000
2nd
Scott Ball
U.S.A.
7,820,000
3rd
Jonathan Jaffe
U.S.A.
6,170,000
4th
Bin Weng
U.S.A.
3,980,000
5th
Galen Hall
U.S.A.
2,245,000
6th
John Racener
U.S.A.
1,950,000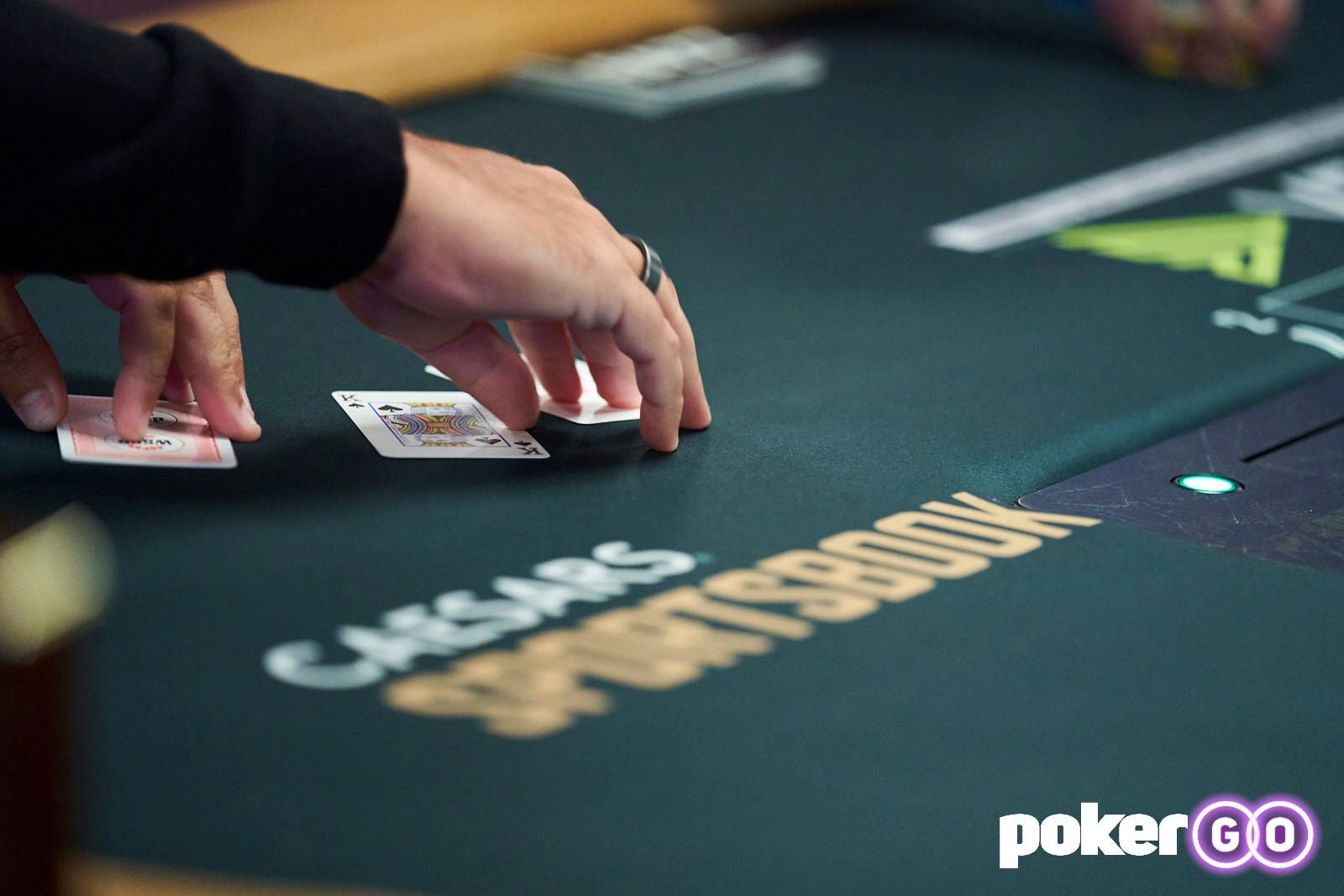 In the $1,500-entry H.O.R.S.E. Event #27, Anthony Zinno bagged the biggest stack as he looks to make it two bracelets in the same week at the Rio felt. Zinno zipped up 2,565,000 chips and finished miles clear of his nearest challengers Kao Saechao (1,495,000) and Curtis Phelps (1,355,000), both of whom finished second and third in the counts respectively.
With players such as Max Pescatori (850,000) and former WSOP Main Event winner Joe McKeehen (835,000) also sneaking into the top 10 chipcounts and Ari Engel (300,000) making the cut, Day 3 is sure to be a decisive day at the felt for the 18 players who made it from 199 entries.
WSOP 2021 Event #27 $1,500 H.O.R.S.E.
Position
Player
Chips
1st
Anthony Zinno
2,565,000
2nd
Kao Saechao
1,495,000
3rd
Curtis Phelps
1,355,000
4th
Darren Kennedy
1,330,000
5th
Paul Holder
1,160,000
6th
Randy Ohel
1,040,000
7th
Michael Rosenberg
930,000
8th
Christopher Adams
920,000
9th
Max Pescatori
850,000
10th
Joe McKeehen
835,000
In Event #28, Ryan Gibson bagged the biggest Day 1 stack with almost 2 million chips to lead the $1,000 PLO 8-Handed event. It took almost 14 hours to whittle down 1,069 entries to just 59 hopefuls by the close of play, with other stars at the felt who bagged Day 2 stacks including Michael Perrone (750,000), Joe Cheong (454,000) and Bryan Micon (176,000).
WSOP 2021 Event #28 $1,000 PLO 8-Handed
Position
Player
Country
Chips
1st
Ryan Gibson
U.S.A.
1,940,000
2nd
Alexander Yen
U.S.A.
1,314,000
3rd
Jonathan Therme
France
1,033,000
4th
Dylan Weisman
U.S.A.
937,000
5th
Michael Perrone
U.S.A.
750,000
6th
Casey Carroll
U.S.A.
680,000
7th
Craig Chait
U.S.A.
664,000
8th
Tegnear Butler
U.S.A.
553,000
9th
Gabe Ramos
U.S.A.
550,000
10th
Youness Barakat
Italy
539,000
Finally, in the first Short Deck WSOP event for some time, Ye Shen bagged the biggest total of chips by the close of Day 1 in the $10,0000-entry Event #29. Shen's stack of 361,400 was marginally ahead of Young Ko's 340,000, with Dan Shak (320,500), Jason Koon (235,400) and Joao Vieira (199,100) all making the top 10 too.
WSOP 2021 Event #29 $10,000 Short Deck
Position
Player
Chips
1
Ye Shen
361,400
2
Young Ko
340,000
3
Chad Campbell
326,300
4
Dan Shak
320,500
5
Chance Kornuth
262,000
6
Moshe Gabay
251,100
7
Jason Koon
235,400
8
Thomas Kysar
231,000
9
Joao Vieira
199,100
10
Daniel Zack
125,800
Connect with PokerGO.com on Facebook, Twitter, and Instagram. Use code "WSOP2021" for $20 off an annual PokerGO.com subscription now!