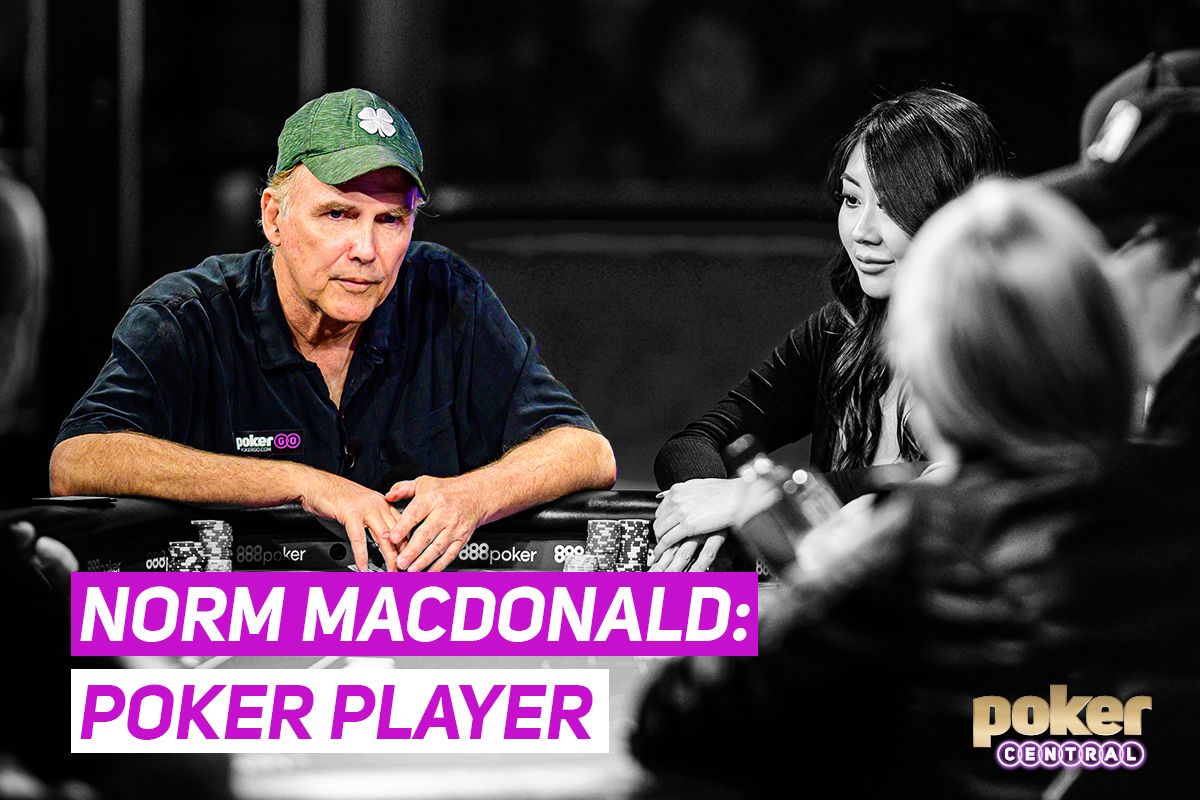 The man, the legend, Norm Macdonald is better known as a stand-up comedian who even other stand up comedians can laugh at. But Norm Macdonald the poker player is as entertaining at the felt as he is on stage. If you've been to see Macdonald live in the Norm Macdonald Show in 2019 then you'll know he is bang on form. But when has he enjoyed his best times at the felt?
THE COMIC WITH A PASSION FOR POKER
Norm MacDonald loves poker and if there's only one thing he enjoys more, it's talking about the greatest card game ever, as he showed us when he joined Remko Rinkema and Brent Hanks in a podcast which was highly revealing about what MacDonald loves most about poker… if you don't count winning!
MACDONALD LIVE ON POKERGO
In November of 2018, MacDonald certainly enjoyed getting the nuts on PokerGO when he was part of the Poker After Dark.
The nuts for @normmacdonald!
Watch this huge hand and then watch #PokerAfterDark LIVE on PokerGO!
▶️ https://t.co/5rUlItuiNK pic.twitter.com/gnf7psUpy0

— PokerGO (@PokerGO) November 27, 2018
MacDonald may not have won the maximum that night, but he was back at the live felt in the 'Showbound' episode in October 2019, where he took on Woody Kaawar, Jamie Gold, Maria Ho and Jamie Kerstetter among others.
EVER THE ENTERTAINER
Few comedians can make the best material funny -that's how hard getting professional laughs really is. But Norm MacDonald can make the simple act of eating a spoonful of cereal hilarious, and when coupled with his lightning-quick wit, it's enough bang for your buck to launch, say, a popular poker game show that has taken the poker world by storm.
Norm MacDonald is most definitely the star of The Big Blind, in the first-ever show, hosted by Jeff Platt and joined by Chris Moneymaker and Justin Young.
CASH IS KING
Norm MacDonald has cashed three times at the World Series of Poker, but his biggest ever tournament result was the $20,915 he earned by playing a $1,000 Bellagio Weekly Tournament in July 2006. At the 2007 WSOP, he won over $14,000 when he came 20th in the $3,000-entry No-Limit Hold'em event.
However, despite limited tournament success, MacDonald, like many comedians, lives by the maxim 'Cash is King' and he's made cash game appearances something of a signature performance. Next time he takes to the stage, simply enjoy the show.
You can access all the episodes of Poker After Dark, World Series of Poker and exclusive documentaries courtesy of PokerGO when you subscribe today. It's just $99 for a whole year of 24/7 access to the content of your poker dreams.