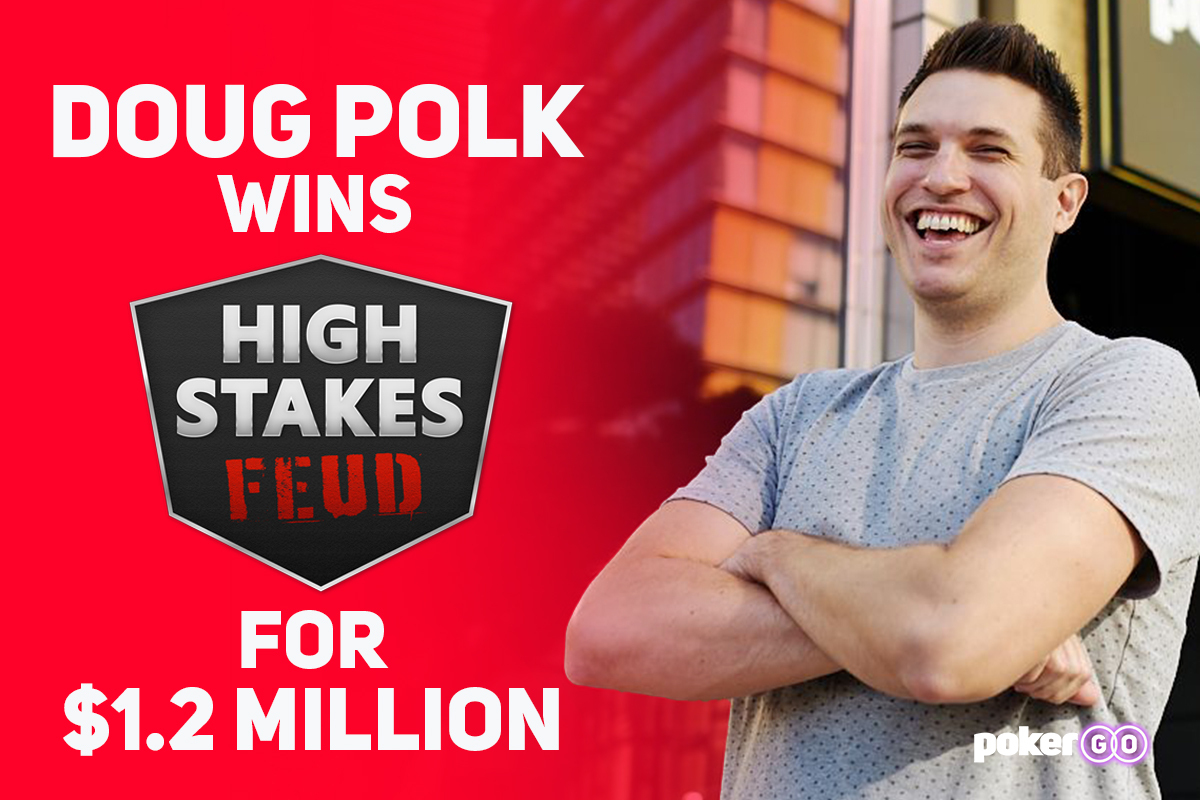 High Stakes Feud begun back in November from inside the PokerGO Studio as Doug Polk and Daniel Negreanu sat down to play their first session of the 25,000-hand quota that would see the two battle on WSOP.com playing two tables of $200/$400 No-Limit Hold'em.
Polk and Negreanu battled back-and-forth for 36 sessions before a winner was declared, with Polk emerging victorious after 25,000 hands to win a total of $1,202,284.75 from Negreanu – and potentially many millions more in side-bet action that he booked leading up to High Stakes Feud.
Disclaimer: Statistics for High Stakes Feud are taken directly from either player's social media posts, or from Upswing Poker.
Following the 35th session on Monday, which saw Polk hold the advantage of $946,085.32 with just 1,718 hands remaining in High Stakes Feud, it was expected that one or two sessions of play would remain between Polk and Negreanu.
Wednesday's 36th session would be interesting as Polk opted to show his hole cards on a five-minute delay. Polk began the match in the green but would lose a pot with pocket kings when he check-folded the river after it double-paired and brought in the flush. Negreanu was up around a buy-in, and after scooping a pot with pocket jacks and then trip tens, his advantage would sit at nearly two buy-ins. Polk managed to slowly claw his way back to nearly even before Negreanu started to motor ahead once again as he crept back out to hold a lead of roughly a buy-in.
In a hand where Polk was dealt pocket-fours, he was counterfeited on the turn but opted to bluff-shove the river. Negreanu picked him off with a full house and was now up roughly $100,000. Negreanu then three-bet shoved the river, and Polk folded third-pair as his deficit increased to over three buy-ins before peaking at around four buy-ins before he staged his comeback.
Negreanu bluffed the river, and Polk called with pocket jacks to scoop a nearly $70,000 pot before the second table saw Negreanu shove the river with pocket queens before Polk snap-called all-in with a rivered flush as Polk now trailed by roughly $60,000. Polk would then hit another flush – this time on the turn – and when he shoved the river and Negreanu snap-folded, Polk was now in the lead for the first time since the first few hands of the match.
Polk found value from pocket-tens to be up over a buy-in, and after his two-pair picked off a Negreanu bluff, Polk was now up two buy-ins. Polk's lead surged past the $180,000 mark after he flopped a flush, and Negreanu rivered a straight and bet-called all-in. Polk then won a pot with pocket-sevens and then turned a set against Negreanu's flopped two pair as Polk's advantage now sat at roughly six buy-ins before the session finished after 1,718 hands, with Polk winning $256,199.75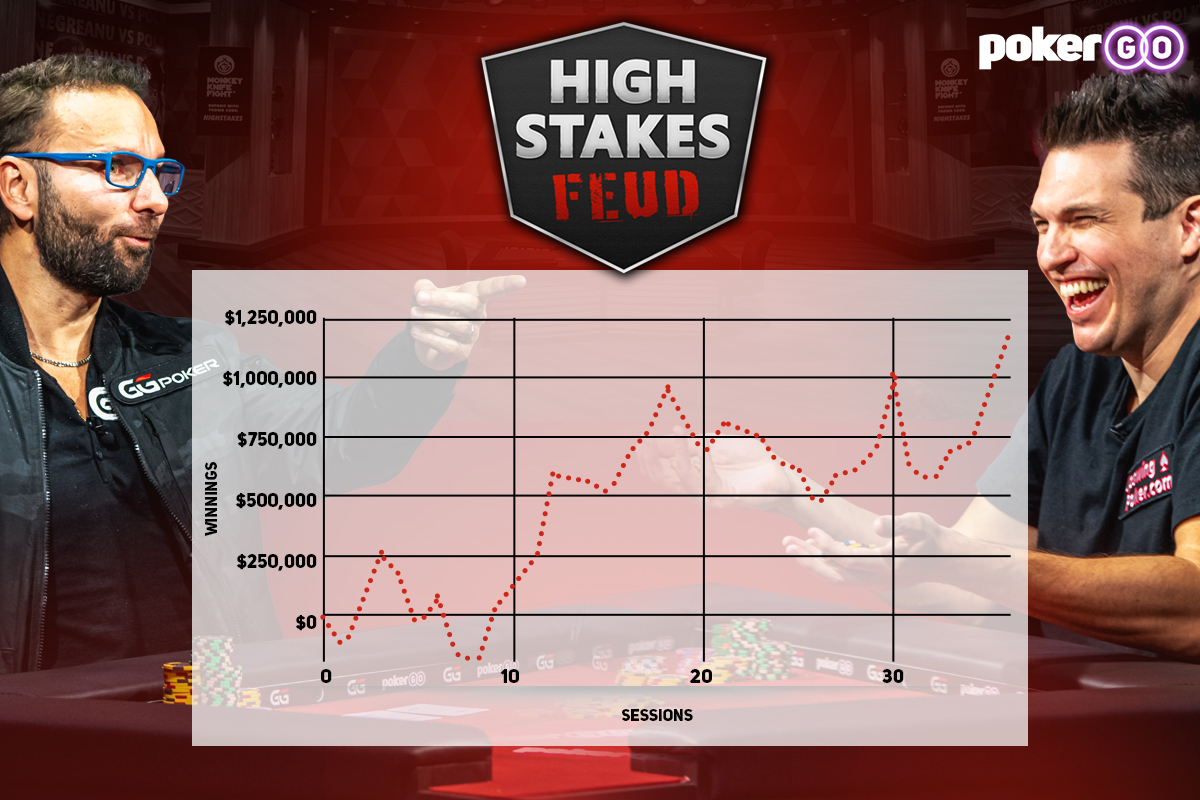 Session: +$255,722 over 1718 hands

Total: +$1,200,000 over 25000 hands

We won guys. We did it.

— Doug Polk (@DougPolkVids) February 4, 2021
During High Stakes Feud, Polk not only won the majority of the sessions but also booked the biggest average winnings in those sessions on his way to winning High Stakes Feud against Negreanu for $1,201,807 in profit. Polk has already expressed that this is his last heads-up challenge for some time, but with COVID-19 restrictions still in place in Las Vegas, could Negreanu be interested in finding a new opponent to face next?
So what do we gamble on now?

— Mike McDonald (@MikeMcDonald89) February 4, 2021
Disclaimer: Statistics for High Stakes Feud are taken directly from either player's social media posts, or from Upswing Poker.
Connect with PokerGO on Facebook, Twitter, and Instagram. Use code "HSP" for $20 off an annual PokerGO subscription now!