Event #3 $10,000 Short Deck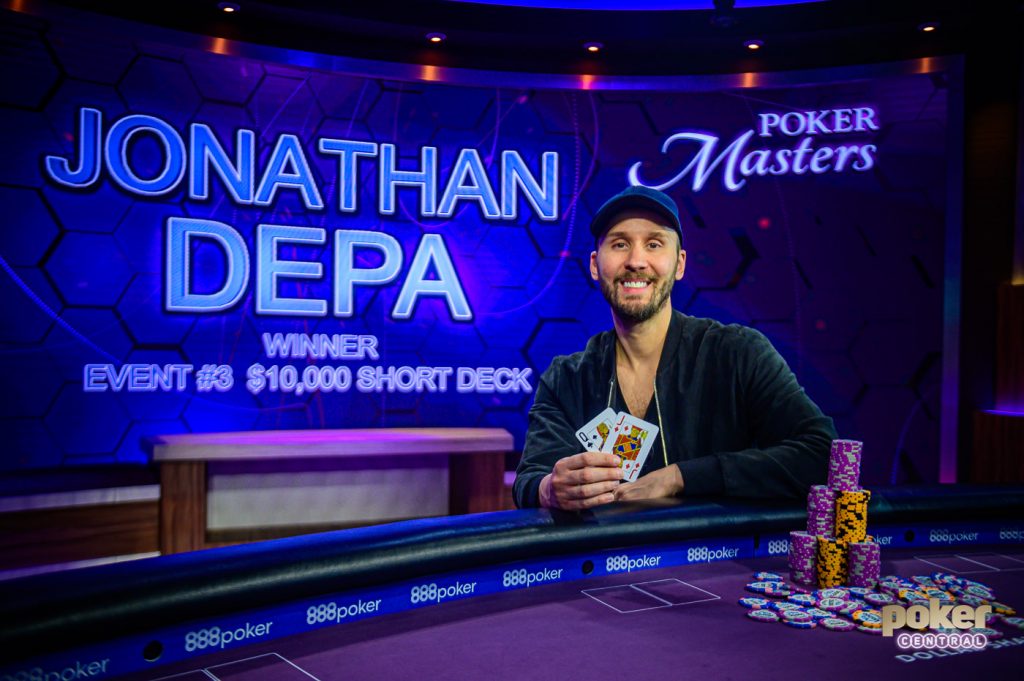 The $10,000 Short Deck event at the Poker Masters has been won by Jonathan Depa who defeated a field of 37 entries to collect the top prize worth  $133,200. Depa dominated this event, holding the chip lead nearly from start to finish, busting Alex Foxen after an intense heads-up battle to close it out.
"Heaters are always fun," Depa said with a big smile after winning the event, just a week after taking down the €50k Short Deck at World Series of Poker Europe in Rozvadov for €641,250.
"I don't really play that many tournaments. To win two tournaments in two weeks is pretty awesome and it's always nice when you're just basically winning every all in."
Event #3 $10,000 Short Deck Payouts
Name
Payout
1
Jonathan Depa
$133,200
2
Alex Foxen
$88,800
3
Erik Seidel
$59,200
4
Jorryt van Hoof
$37,000
5
Ben Yu
$29,600
6
Sam Soverel
$22,200
The action started six-handed with chips moving back and forth before ARIA High Roller of the Year leader Sam Soverel was the first player to bust. Jorryt van Hoof limped under the gun holding king-queen suited and for 940,000, Soverel moved all in at ante 20,000. The action folded back around to Van Hoof and he made the call, signaling trouble for Soverel who tabled queen-ten off suit. The board brought no help and Soverel pocketed $22,200.
Ben Yu busted in fifth place when he shoved jack-ten off suit and Jonathan Depa called with ace-king suited. While Yu flopped a pair of jacks and a straight draw, the turn brought a king to give Depa the lead and after a blank on the river, Yu exited taking home $29,600. Erik Seidel, flying under the radar with a short stack, then doubled up with aces versus Van Hoof's kings to bring him back in contention. Van Hoof remained the short stack until he ultimately busted in fourth place to take home $37,000. On Van Hoof's final hand he ran ace-queen suited into Alex Foxen's kings to send him to the rail.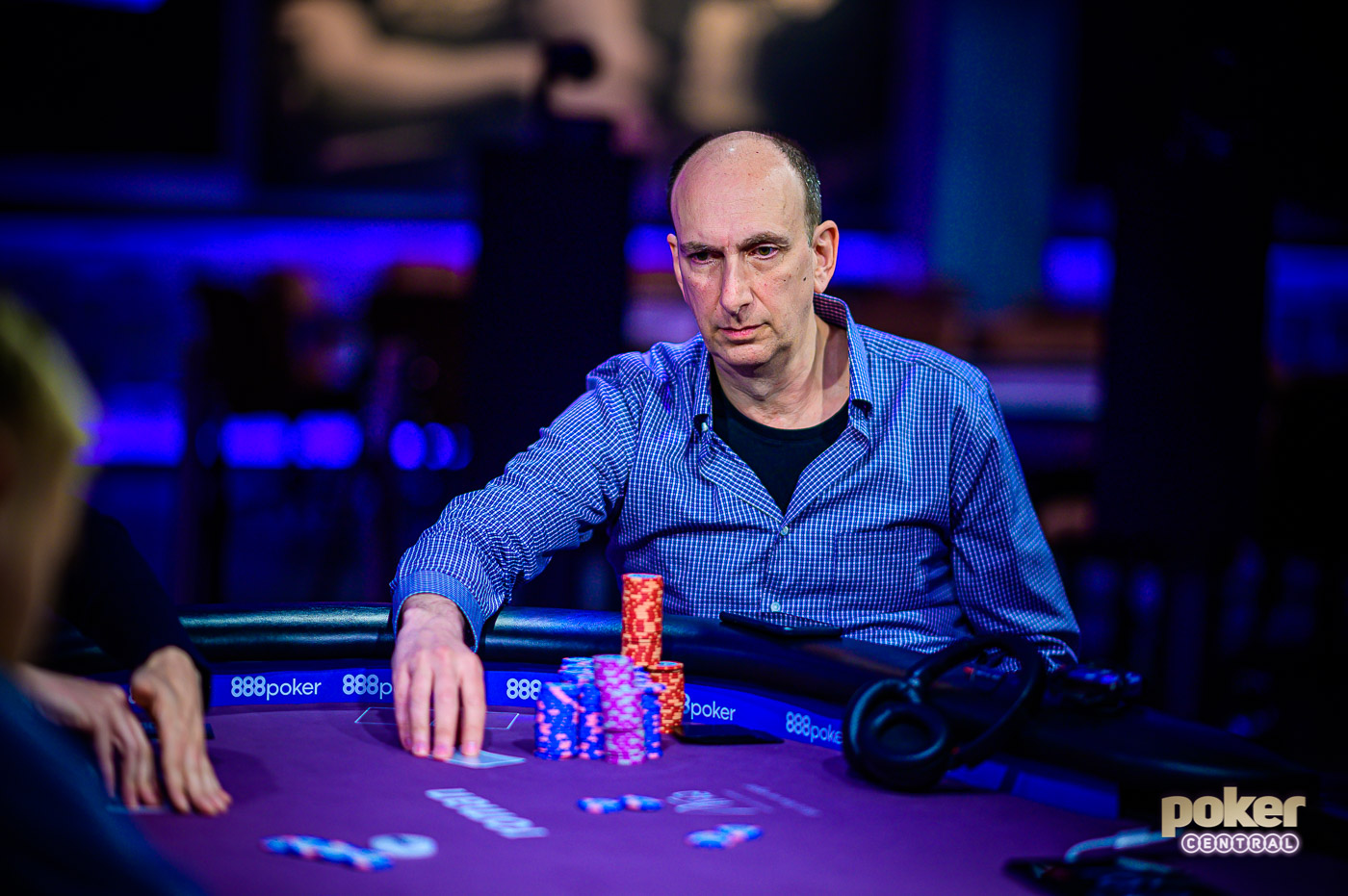 Play got to heads-up when Erik Seidel moved all in with king-nine off suit and ran into the ace-queen suited of Foxen. Seidel flopped a pair of nines but Foxen caught running clubs to make the ace-high flush. Seidel collected $59,200 for his third-place finish.
On the final hand, Foxen was all in with jack-nine against Depa's queen-jack. The board gave Foxen lots of draws but Depa's flopped pair of queens held up. Foxen collected $88,800 for his second ever Short Deck cash as well as his second cash this Poker Masters to tie him for fifth on the leader board with 210 points.
After it was all said and done, Depa played down his Short Deck prowess despite many players lauding him as a specialist and the best player in the field.
"I definitely don't have it all figured out, that's for sure. I'm learning just like everybody else's. I have a lot of PLO experience and the two games have tons of similarities. So that's probably why I picked it up pretty quickly. I really like it because it sort of has the best elements of No Limit Hold'em and PLO combined which makes it a really enjoyable game for me."
Read Jonathan Depa's full story on Poker Central right now.
2019 Poker Masters Championship Standings
Name
Points
Cashes
Earnings
1
Chance Kornuth
420
2
$293,400
2
Isaac Baron
300
1
$223,100
3
Ryan Laplante
300
1
$186,000
4
Jonathan Depa
300
1
$133,200
5
Thai Ha/Alex Foxen
210
Next up at the Poker Masters is the final table of Event #4 $10,000 8-Game that gets underway at 4:00 pm ET on Friday. Follow Day 1 Live Reporting of this event on Poker Central right now. New to PokerGO? Subscribe right now.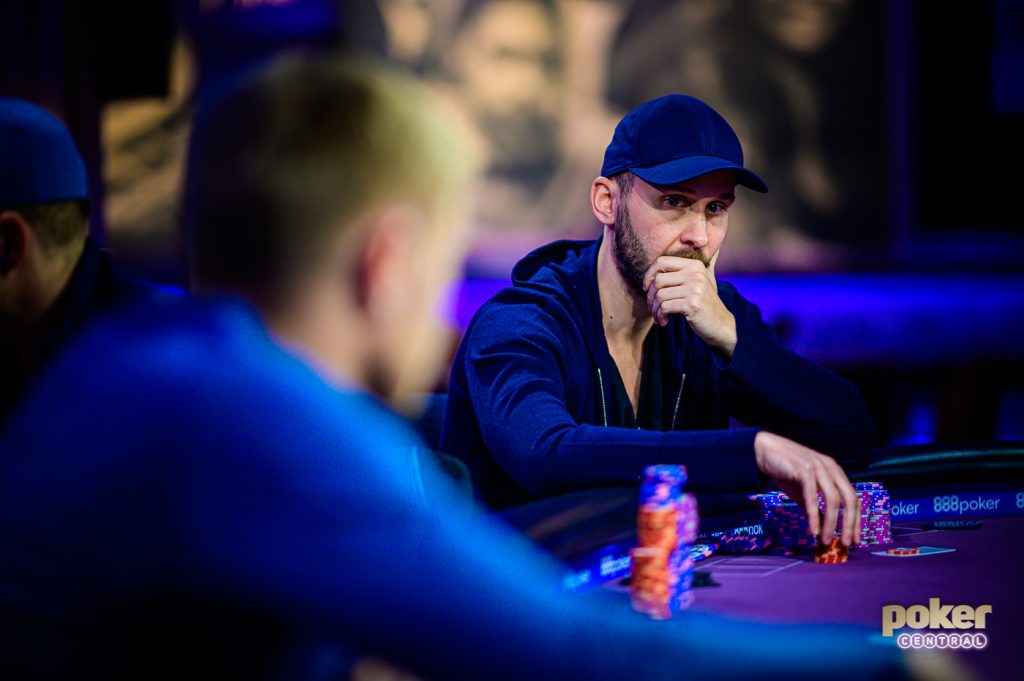 The action last night was fast and furious leading to a final table of six lead by Jonathan Depa. Attracting a total field of 37 entrants, the winner today will walk away with the $133,200 top prize and you can follow all the action live on PokerGO. At the end of the day, you can return here for the full recap of the action but until then, sit back, relax, and enjoy the show!
Missed any of the action yesterday? Scroll down for the full Day 1 recap of this event.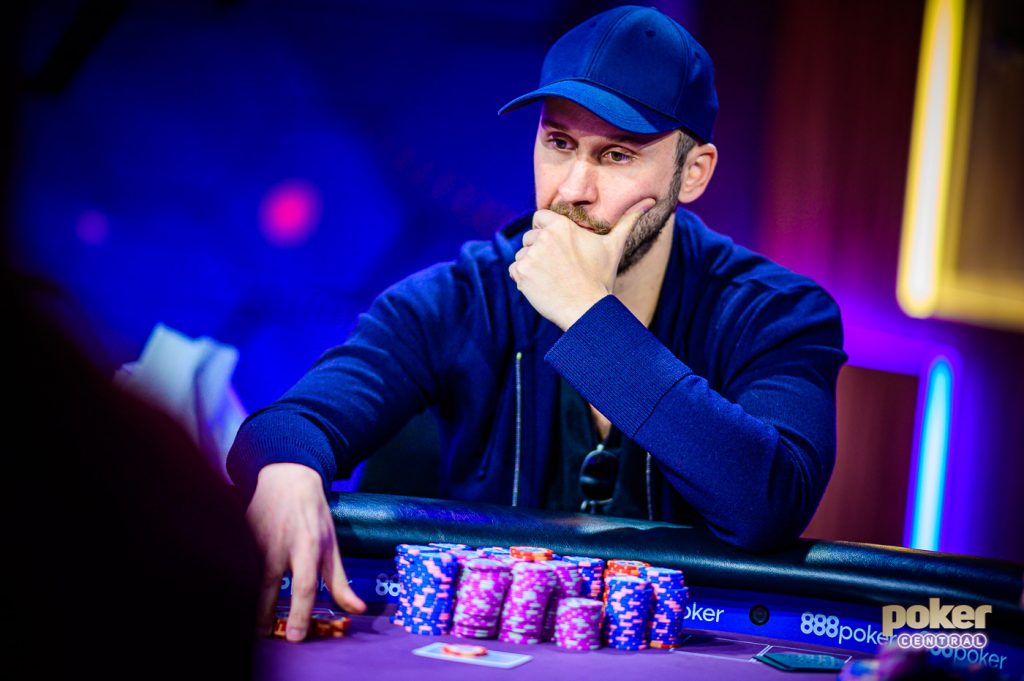 The third event of the 2019 Poker Masters saw the deck shortened as 37 entrants took a seat inside the PokerGO Studio for Event #3: $10,000 Short Deck. After nearly 13 full levels of play, Jonathan Depa finished as the chip leader with 3,305,000 in chips heading into Thursday's PokerGO streamed Event #3 final table.
After opening the 2019 Poker Masters with a No-Limit Hold'em and a Pot-Limit Omaha event, the schedule saw the game of Short Deck take center stage. A smaller field turned out for this event, but the action was crazy as ever as each player had essentially three bullets for each buy-in. With players looking to gamble on their bullets, chips flew round the tables as players found themselves on the top of the leaderboard and then a few hands later reaching for an add-on.
Once registration closed with 18 players still in the field, a flurry of eliminations occurred including a three-person bustout courtesy of Jonathan Depa. Once the field was quickly down to eight players, soft hand-for-hand was implemented before Thai Ha – fresh of two cashes this Poker Masters – fell in eighth place. The final seven players redrew to the final table and many doubles occurred before Todd Ivens would be the unfortunately Event #3 bubble boy when he was eliminated by Sam Soverel to conclude play for the day.
The final six players are all guaranteed a $22,200 payday, but all eyes will be on claiming the first-place prize of $133,200, and the title of Event #3 champion. Leading the final six into Thursday's final table is Jonathan Depa with 3,305,000 in chips. Depa had two cashes at the 2018 Poker Masters including a seventh-place finish in the Short Deck, and most recently at WSOP Europe, Depa collected three cashes in Short Deck events including a win in the non-bracelet €50,000 Short Deck High Roller event. Sitting second overall is Erik Seidel with 2,065,000 in chips. Seidel has over $35.7 million in lifetime earnings which includes two Super High Roller Bowl final tables, and three combined cashes at the Poker Masters and U.S. Poker Open. Seidel has yet to win a High Roller Triple Crown event, but his opportunity comes in this event.
Ben Yu sits third overall with 1,745,000 in chips two 2018 Poker Masters cashes, and three 2019 U.S. Poker Open cashes, and will be hoping that his sixth appearance at a final table inside the PokerGO Studio can yield his first victory in a High Roller Triple Crown event in similar fashion to Seidel. Fourth overall is Jorryt van Hoof with 1,425,000 and is the only non-American at the final table. Most known for his third-place finish in the 2014 WSOP Main Event, van Hoof is playing his first Poker Masters and has now registering his first cash after three events.
The final two players sit neck-and-neck in the chip counts page as Alex Foxen sits with 1,285,000 in chips ahead of Sam Soverel with 1,265,000 in chips. Both Foxen and Soverel are regulars in events held inside the PokerGO Studio, and both players are registering their second cash of the 2019 Poker Masters after finishing in 12th place and 5th place respectively in Event #1.
| | | | |
| --- | --- | --- | --- |
| Seat | Name | Country | Chip Count |
| 1 | Jorryt van Hoof | Netherlands | 1,425,000 |
| 2 | Sam Soverel | United States | 1,265,000 |
| 3 | Ben Yu | United States | 1,745,000 |
| 4 | Alex Foxen | United States | 1,285,000 |
| 5 | Jonathan Depa | United States | 3,305,000 |
| 6 | Erik Seidel | United States | 2,065,000 |
The button is on Ben Yu, and there is 5:52 remaining in Level 13 with a 15,000 ante.
The Event #3: $10,000 Short Deck final table begins at 12 p.m. (PT) on Thursday, November 7, with action continuing until the Event #3 champion is crowned. Follow every hand when the PokerGO coverage begins at 1 p.m. (PT) / 4 p.m. (ET).
Follow the final table exclusively on PokerGO through your favorite devices and in the embedded player below. Can't watch live? Catch the action on-demand at your leisure. New to PokerGO? Subscribe right now.
| Player | Chips | Change |
| --- | --- | --- |
| Jonathan Depa | 3,305,000 | -255,000 |
| Erik Seidel | 2,065,000 | 345,000 |
| Ben Yu | 1,745,000 | 65,000 |
| Jorryt van Hoof | 1,425,000 | -175,000 |
| Alex Foxen | 1,285,000 | -55,000 |
| Sam Soverel | 1,265,000 | - |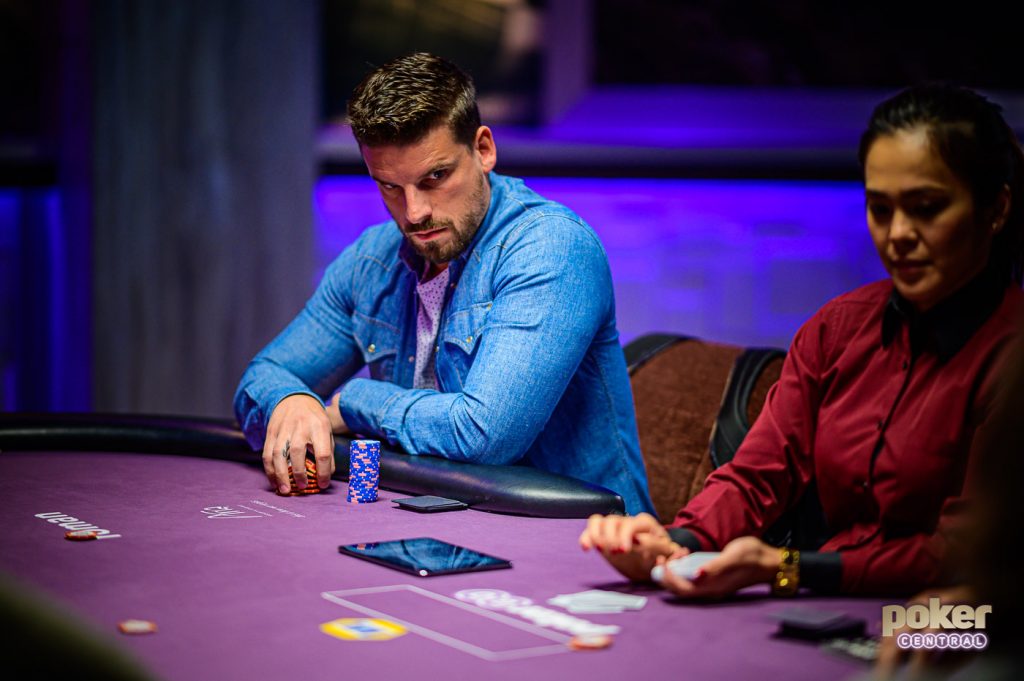 Jonathan Depa opened to 150,000 and Todd Ivens shoved for 250,000 as the next player to act.
The table folded to Sam Soverel on the button and he got confirmation of both bets before he moved all-in.
Depa quickly folded and Ivens was at risk for his tournament life with
to
.
The board ran out
and Soverel scored the knockout to bring Event #3 into the money.
A recap of today's action will be posted shortly, along with the counts for tomorrow's live streamed final table.
The first half of Level 13 saw four shoves and one call that led to a chopped pot between Alex Foxen and Sam Soverel.
First, Erik Seidel shoved for 1,415,000 over a Ben Yu and Jonathan Depa call – both players folded and Seidel took the pot.
Then, Alex Foxen called from under the gun and Jonathan Depa raised to 175,000. Sam Soverel called in the cutoff and Foxen shoved for 1,435,000. Depa took a few moments to think and then folded, before Soverel called for his final 650,000~.
Both players held
and they chopped up Depa's raise and the antes.
A few hands later, Seidel called and Ben Yu raised to 175,000 from the cutoff. Foxen called on the button and Seidel replied with a shove for 1,515,000. Both players quickly folded.
Finally, Ben Yu called and Jonathan Depa raised to 175,000 from the hijack. When it got back to Yu he shoved and Depa immediately released.
| Player | Chips | Change |
| --- | --- | --- |
| Jonathan Depa | 3,560,000 | -120,000 |
| Erik Seidel | 1,720,000 | 515,000 |
| Ben Yu | 1,680,000 | -230,000 |
| Alex Foxen | 1,340,000 | -115,000 |
| Sam Soverel | 840,000 | 20,000 |
Level
Level 13
Ante 15,000
The remaining seven players are back from their post-Level 12 break and play will resume at the final table on the Event #3 bubble.
| Player | Chips | Change |
| --- | --- | --- |
| Jonathan Depa | 3,680,000 | 120,000 |
| Ben Yu | 1,910,000 | 195,000 |
| Jorryt van Hoof | 1,600,000 | -156,000 |
| Alex Foxen | 1,455,000 | 15,000 |
| Erik Seidel | 1,205,000 | -196,000 |
| Sam Soverel | 820,000 | 175,000 |
| Todd Ivens | 400,000 | -77,000 |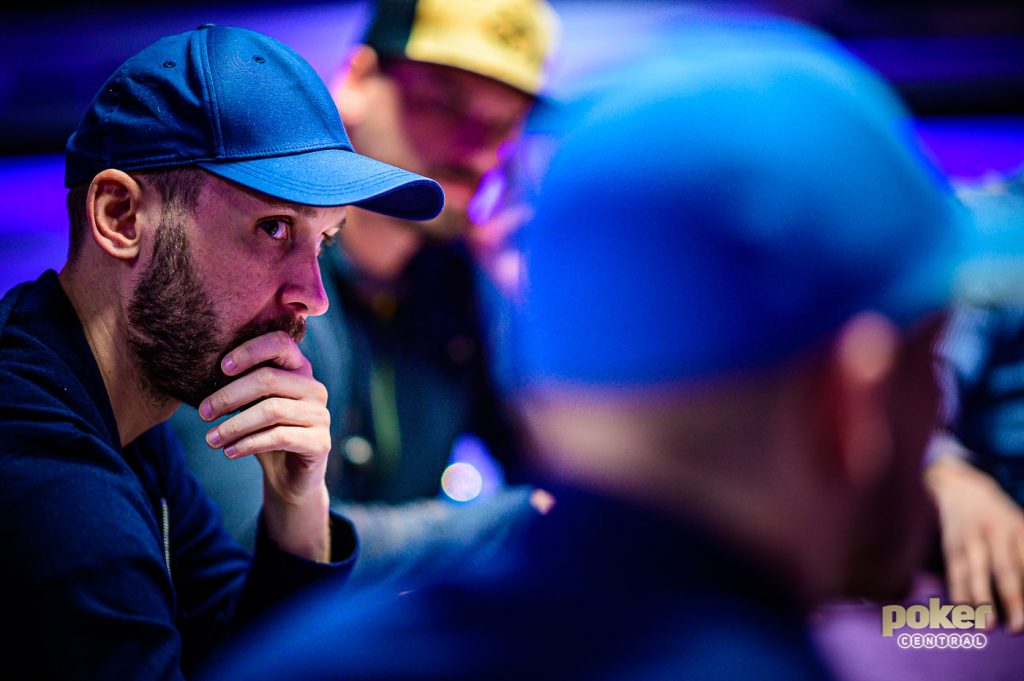 Alex Foxen raised to 125,000 and Jonathan Depa called as the next player to act. The table folded to Jorryt van Hoof and he passed on the button to send two players to the
flop.
Foxen bet 120,000 and after using an extension, Depa raised to 440,000.
Foxen took a majority of his 30 second time bank and folded to the chip leader.
Erik Seidel limped in, as did Jorryt van Hoof, Sam Soverel, and Ben Yu. From the button, Alex Foxen raised to 135,000 and only Seidel and Soverel called.
The flop landed
and Seidel jammed for his 468,000. Soverel called, and Foxen folded.
Seidel:

Soverel:
The turn landed the
to give Seidel the checkmark as the
completed the board on the river to ensure his double.
You're all caught up!
No more pages to load