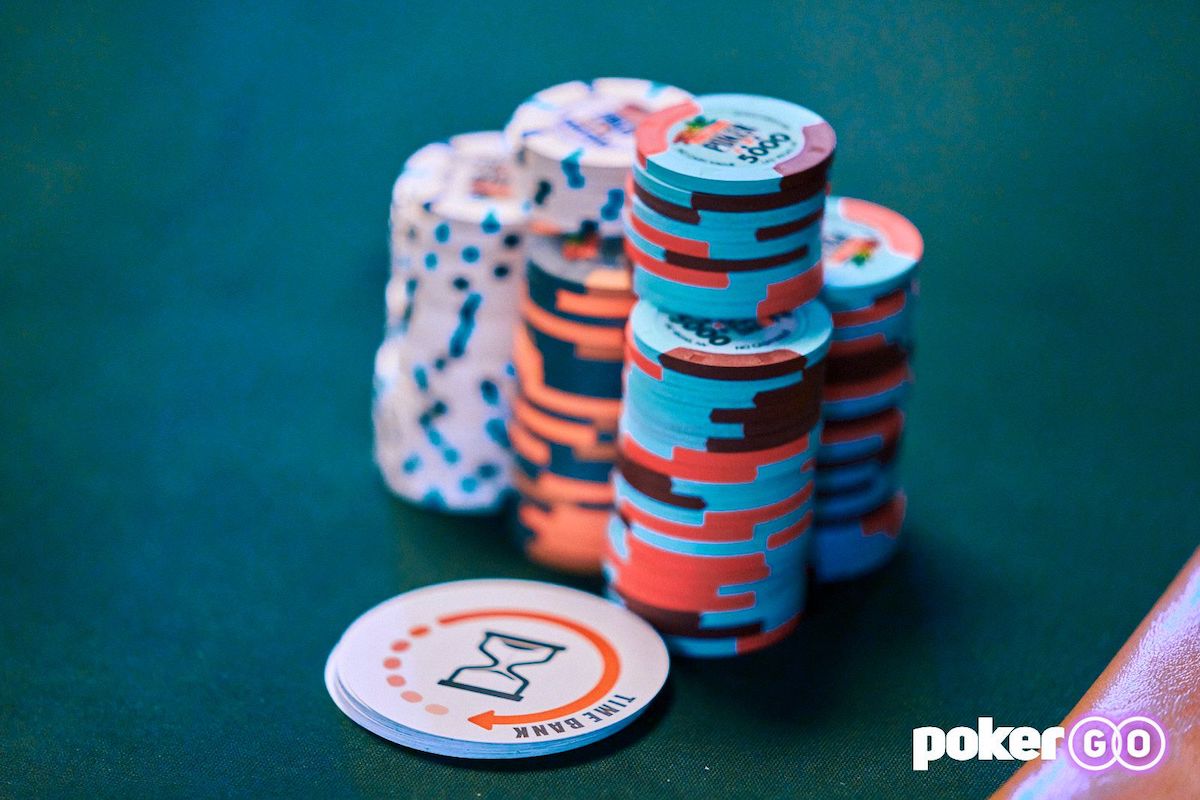 A big day of action at the Rio Hotel & Casino saw the penultimate day of the 2021 World Series of Poker crown the Player of the Year and see the two final tournaments of the series reach their finals days with big names in charge.
Addamo in Control in High Roller
Michael Addamo leads the final five players in the $100,000-entry Event #87, the High Roller. With a top prize of $1,958,569 up for grabs, the Australian has put himself in pole position to win seven figures yet again after being the dominant poker player of the last twelve months without question.
Addamo's lead is not a slight one heading into the final day, either. With 19.6 million chips, he has a million more than all of his four remaining opponents combined after a day spent slaying the dreams of some of the best poker players in the world.
Just five players remain, but 10 made the money as play worked its way through the bubble and into the money places on the second and penultimate day of competition. Those who missed out on the money included Phil Hellmuth and Daniel Negreanu, as both men missed out on their slim chances of becoming the 2021 WSOP Player of the Year. Hellmuth had a chance to win if he saved it by finishing first or second in the final event, but Negreanu's chances went in the $100,000 High Roller after a profitable series without the bracelet he craves.
After 17 years of the Rio being the WSOP host, Negreanu will be looking forward to the WSOP transferring to Bally's and Paris next year in a bid to turn his success into silverware once again.
After Mark Herm bubbled the event, Fedor Holz, who had led overnight, became the first player to cash inside the money places. Busting in 10th, Holz whiffed the final table when his ace-high fell to Sorel Mizzi's king-queen, but after Bill Klein, Mikita Badziakouski and Sam Grafton were eliminated, Mizzi himself fell at the last when his ace-seven was unlucky to lose to Addamo's queen-seven when all the chips went in pre-flop.
Addamo will be a huge favorite to win what would be yet another seven-figure score of close to $2 million tomorrow, but he has some great players to make it past without tripping up. Sean Perry (3.9 million) is short-stack but will begin play with almost 20 big blinds, while all of Kevin Rabichow (4.2m), Sam Soverel (5.1m) and Henrik Hecklen (5.4m) know that one double-up puts them right back in contention.
You watch the last live-streamed final table of the 2021 World Series of Poker play out in all its glory tomorrow only on PokerGO!
WSOP 2021 Event #87 $100,000 High Roller
Position
Player
Country
Chips
1st
Michael Addamo
Australia
19,620,000
2nd
Henrik Hecklen
Denmark
5,445,000
3rd
Sam Soverel
U.S.A.
5,165,000
4th
Kevin Rabichow
U.S.A.
4,250,000
5th
Sean Perry
U.S.A.
3,920,000
Finally, in Event #88, all the cameras were focused on Phil Hellmuth as the race for the 2021 WSOP Player of the Year came to a close. Both he and Josh Arieh began the event with a chance of victory, but after Arieh was busted, Hellmuth knew that although it was in his hands, only a win or second place would do.
Nearing the end of the day, Hellmuth called off his stack with third pair against Jason Brazeau's eights and it was all over. The Poker Brat congratulated Arieh on social media and Arieh, himself gracious in victory, replied that Hellmuth would 'always be the 'goat' [greatest of all-time]."
Ben Yu leads the remaining 30 players who did survive to the final day of the 2021 WSOP from a total of 531 entries, with a massive stack of over 2.5 million. Yu leads from Uri Reichenstein, who has just over 2 million and after an outstanding series is looking to lock up his first gold.
The only other bracelet winner in the top seven is Shaun Deeb, who with 1.68 million chips has plenty of reasons to believe he can win his sixth WSOP bracelet tomorrow, a total that would see him achieve parity with a certain Mr. D. Negreanu of Las Vegas, Nevada.
WSOP 2021 Event #88 $5,000 8-Handed NLHE
Position
Player
Country
Chips
1st
Ben Yu
U.S.A.
2,515,000
2nd
Uri Reichenstein
Israel
2,070,000
3rd
George Wolff
U.S.A.
1,770,000
4th
Shaun Deeb
U.S.A.
1,680,000
5th
Matyas Kende
Hungary
1,635,000
6th
Ramon Colillas
Spain
1,500,000
7th
Danny Wong
U.S.A.
1,330,000
8th
Justin Liberto
U.S.A.
1,285,000
9th
Clayton Maguire
U.S.A.
1,100,000
10th
Alexandre Reard
France
1,048,000
Connect with PokerGO.com on Facebook, Twitter, and Instagram. Use code "WSOP2021" for $20 off an annual PokerGO.com subscription now!