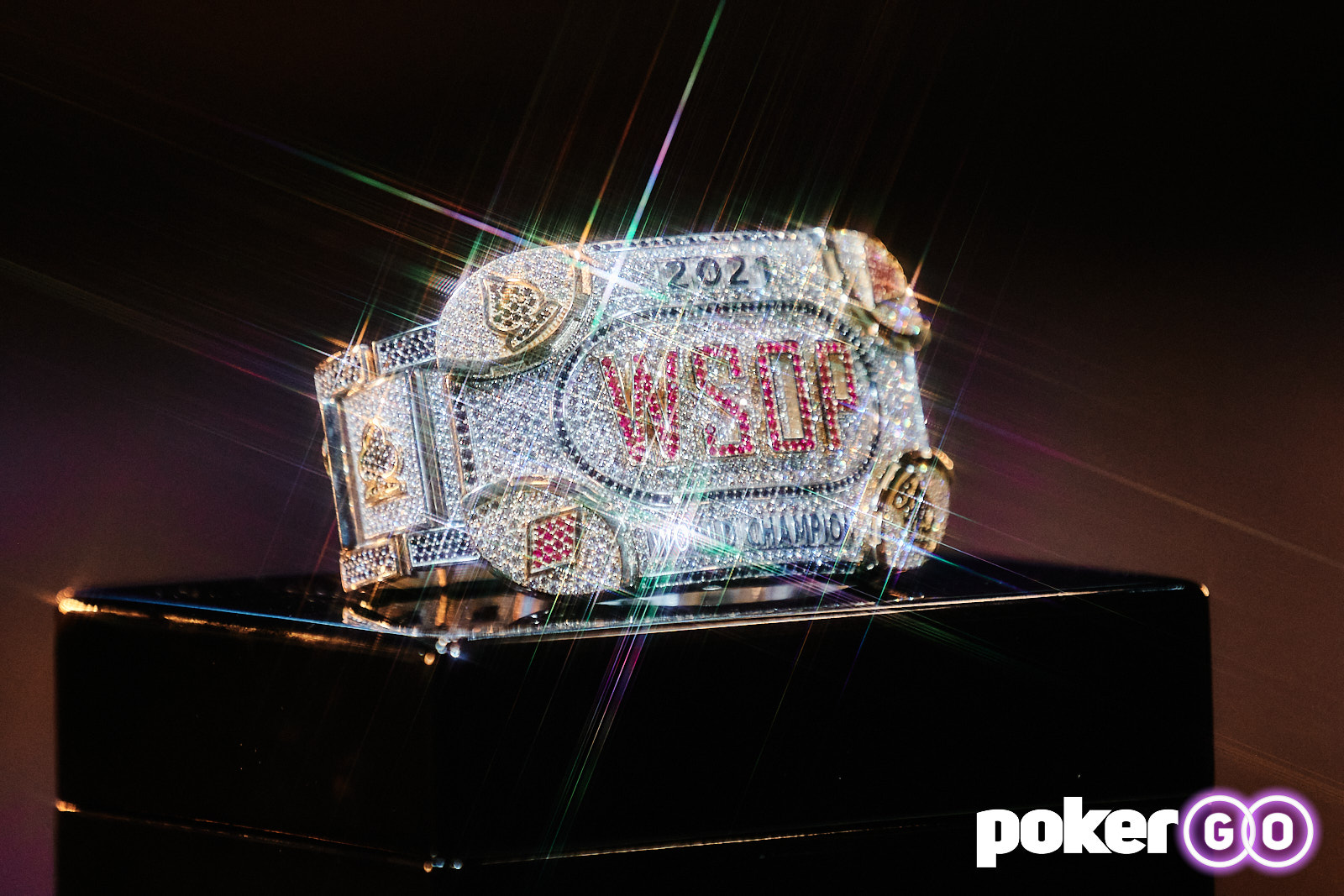 There was a lot of action on Day 41 of the 2021 World Series of Poker, with some of it taking place at the poker table. On the final Day 1 flight of the WSOP Main Event, Phil Hellmuth made a wizardly entrance, Jungleman arrived almost incognito and there was drama at the felt as Doyle Brunson and Jason Koon shared the feature table on Poker GO.
Day 2abd Sees Texas Dolly and Jason Koon Share the Felt
The feature table on PokerGO saw two legends of the felt collide, as GGPoker ambassador Jason Koon and Doyle 'Texas Dolly' Brunson met on the feature table under the lights. With the wily old master now 88 years old, it was a clash between two greats of the game, but it was Jason Koon who would eventually survive the day with 361,200 chips, while Brunson busted.
You can watch exclusive WSOP Main Event action via PokerGO right here:
Over the course of Day 2abd, there were dramatic late registrations, and some huge stacks built as some of the best poker players in the world made it through the day to put themselves in a great position for a deep run in the one they all want to win.
Players such as David Coleman (613,000), Johan Schumacher (597,000), Nick Petrangelo (490,200), Anton Wigg (490,000), Day 1a chip leader Mustapha Kanit (473,300), Brian Altman (440,000) and Ben Heath (360,800) all made it through with a great chance of glory.
WSOP 2021 Event #67 $10,000 Main Event Day 2abd
Position
Player
Country
Chips
1st
Shahid Rameez
Canada
731,700
2nd
David Mock
U.S.A.
679,700
3rd
Damien Steel
Canada
649,000
4th
Farhad Jamasi
Canada
635,000
5th
Raul Martinez
U.K.
628,100
6th
Steve Foutty
Canada
620,000
7th
Mitchell Halverson
Canada
617,600
8th
Scott Davies
Canada
615,100
9th
David Coleman
Canada
613,500
10th
Kayvon Shahbaz
Canada
599,200
Day 1f Witnesses Wizardry as Hellmuth's Entrance Stuns Amazon Room
Day 1f saw the biggest and best entrance of them all as Phil Hellmuth entered the Main Event in full fancy dress and make up as Gandalf the White from the Lord of the Rings movies, complete with Dan Cates as a Junlgeman/Saruman co-star.
While Hellmuth's entrance set flashbulbs popping, his appearance at the table was perhaps even more impressive, with just two levels for the Poker Brat yielding an excellent return on his 60,000 starting stack. The 16-time bracelet winner piled up 94,500 chips by the close of play and will be a danger on Day 2cef tomorrow.
Others to bag big included chip leader Adam Walton with 334,000, with Michael Mizrachi (212,300), Henrik Hecklen (210,000), Cate Hall (197,000), Natalie Hof-Ramos (162,500), Fedor Holz (161,600) and Chris Moneymaker (75,800) all enjoying profitable days at the felt.
WSOP 2021 Event #67 $10,000 Main Event Day 1f
Position
Player
Country
Chips
1st
Adam Walton
U.S.A.
334,000
2nd
Tung Nguyen
U.S.A.
328,200
3rd
Hannes Speiser
Austria
282,100
4th
Arkadi Onikoul
U.S.A.
266,300
5th
Ryan Hartmann
U.S.A.
243,200
6th
Young Ko
U.S.A.
240,300
7th
Jung Woo
U.S.A.
231,900
8th
John Bagosy
U.S.A.
224,700
9th
Christopher Fischer
U.S.A.
219,000
10th
Terence Clee
Australia
218,700
Shaun Deeb Makes Day 2 in Little One for One Drop
With 901 total entries, Day 1b of the Little One for One Drop, the $1,111-entry event that also gives to charity saw just 297 players make the Day 2 seat draw by the close of play, with Shaun Deeb (85,000) among their number.
Chip leader on the day was Trent Wilt (516,200), but he was closely followed in the chipcounts by David Tran (501,600) and others such as Sam Cohen (270,000), Michael Acevedo (252,000) and Bill Klein (68,000) a little further back on the leaderboard.
With a total of 1,389 entries across Day 1a and Day 1b in the event, just 440 players have made Day 2 with one starting flight to go tomorrow. Expect a huge Day 1c to add to the previous two days with possibly as many numbers as the 1a and 1b flights combined.
WSOP 2021 Event #68 $1,111 Little One for One Drop
Position
Player
Country
Chips
1st
Trent Wilt
U.S.A.
516,200
2nd
David Tran
U.S.A.
501,600
3rd
Seongmin Lee
South Korea
461,700
4th
Evgeni Tourevski
U.S.A.
401,400
5th
Quirin Heinz
Germany
386,100
6th
Jaspal Brar
Canada
379,100
7th
Ari Oxman
U.S.A.
376,400
8th
Blerim Imeri
Macedonia
332,400
9th
Marco Damico
Italy
316,000
10th
Jonathan Ingalls
U.S.A.
312,800
Connect with PokerGO.com on Facebook, Twitter, and Instagram. Use code "WSOP2021" for $20 off an annual PokerGO.com subscription now!