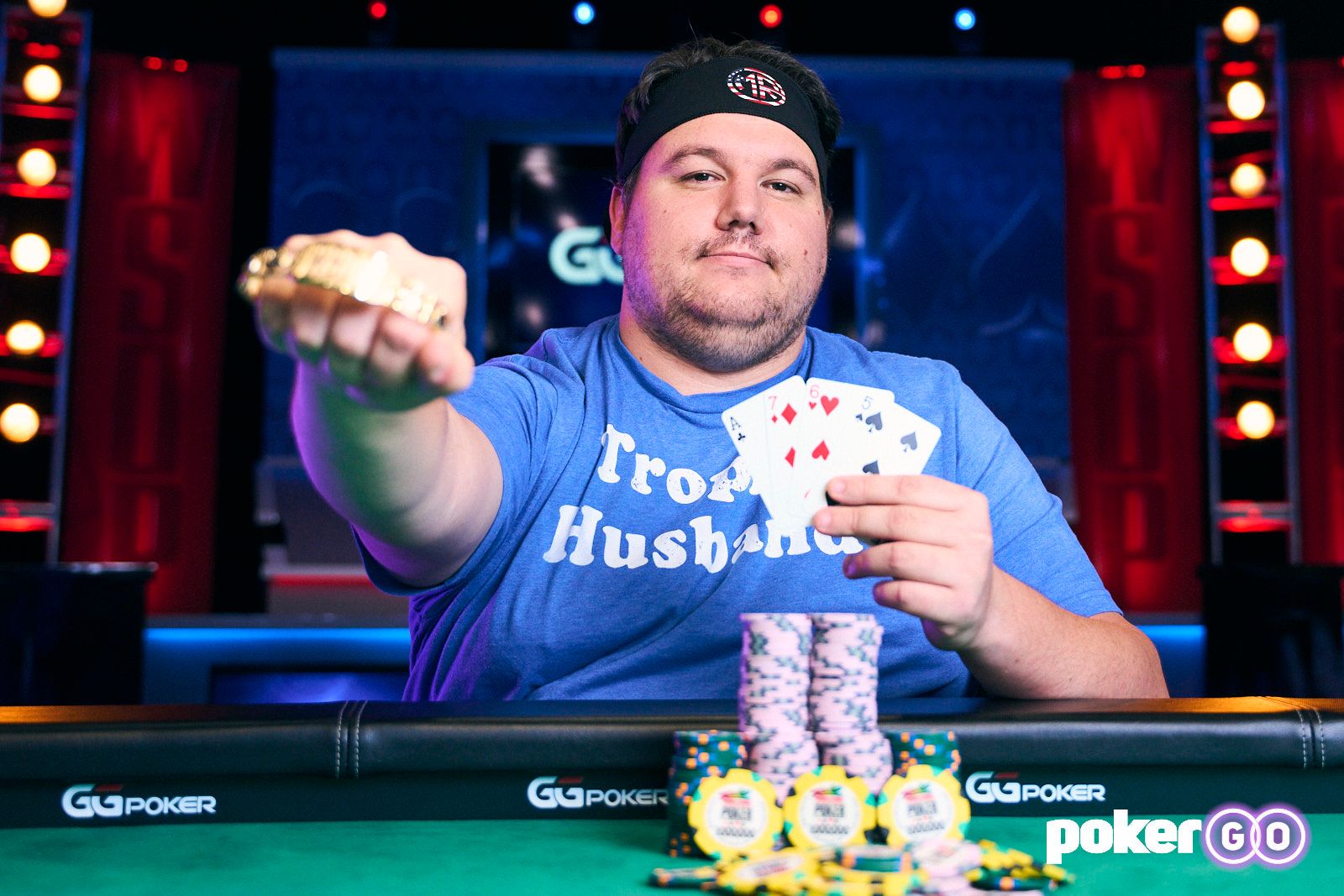 Hot on the heels of Phil Hellmuth? Shaun Deeb says so after his latest WSOP bracelet victory in the Thunderdome at the Rio Hotel & Casino saw him capture his fifth World Series of Poker title and $1.25m in the PLO High Roller event.
Deeb Bounces Early to Steamroller the Opposition
Deeb's win came as he roared through the field from starting the day with just three million chips, some way behind the chip leader Ka Kwan Lau, who began the day on 10.5 million.
Everything changed very quickly, however, as Deeb almost immediately doubled through Maxx Coleman with a straight to shoot up to almost 8 million chips. From there, Deeb went on a rampage as he closed in on the title in stunning fashion.
With Lau making heads-up the end of the epic event played out to a thrilled Thunderdome, you can watch exactly how Shaun Deeb won his fifth WSOP bracelet right here:
WSOP 2021 Event #53 $25,000 Pot Limit Omaha High Roller
Place
Player
Country
Prize
1st
Shaun Deeb
U.S.A.
$1,251,860
2nd
Ka Kwan Lau
Hong Kong
$773,708
3rd
John Beauprez
U.S.A.
$537,295
4th
Maxx Coleman
U.S.A.
$381,394
5th
Veselin Karakitukov
Bulgaria
$276,870
6th
David Benyamine
France
$205,655
7th
Ben Lamb
U.S.A.
$156,387
8th
Charles Sinn
U.S.A.
$121,816
Julia Dominates Nine-Game Mix Finale
There was another bracelet winner on Day 31, with Nicholas Julia taking down Event #54, the Nine-Game Mix Six-Max event. He conquered the final day's play to take the top prize of $168,608 at the immediate expense of Kristan Lord, who Julia beat heads-up.
With players starting the unofficial final table with seven players in seats, two players both busted in the same hand as Robert Mizrachi crashed out in sixth place for $23,352 as Kenny Hsiung left in seventh for $17,017, Nicholas Julia having flopped the nut straight to hold and bust both players after the chips went in on the flop.
After Robert McLaughlin busted in fifth for $32,808, Aditya Prasetyo left in fourth for $47,164. Justin Liberto had more experience than most at the final table and used it to get to third place, but he was gone after an eight-six low gave Lord the win against Liberto's eight-seven.
Heads-up, Julia held a 2:1 chip lead and rode out the final hands in style as Lord claimed the runner-up prize of $104,210.
WSOP 2021 Event #54 $2,500 Nine-Game Mix Six-Handed
Place
Player
Country
Prize
1st
Nicholas Julia
U.S.A.
$168,608
2nd
Kristan Lord
U.S.A.
$104,210
3rd
Justin Liberto
U.S.A.
$69,341
4th
Aditya Prasetyo
U.S.A.
$47,164
5th
Robert McLaughlin
U.S.A.
$32,808
6th
Robert Mizrachi
U.S.A.
$23,352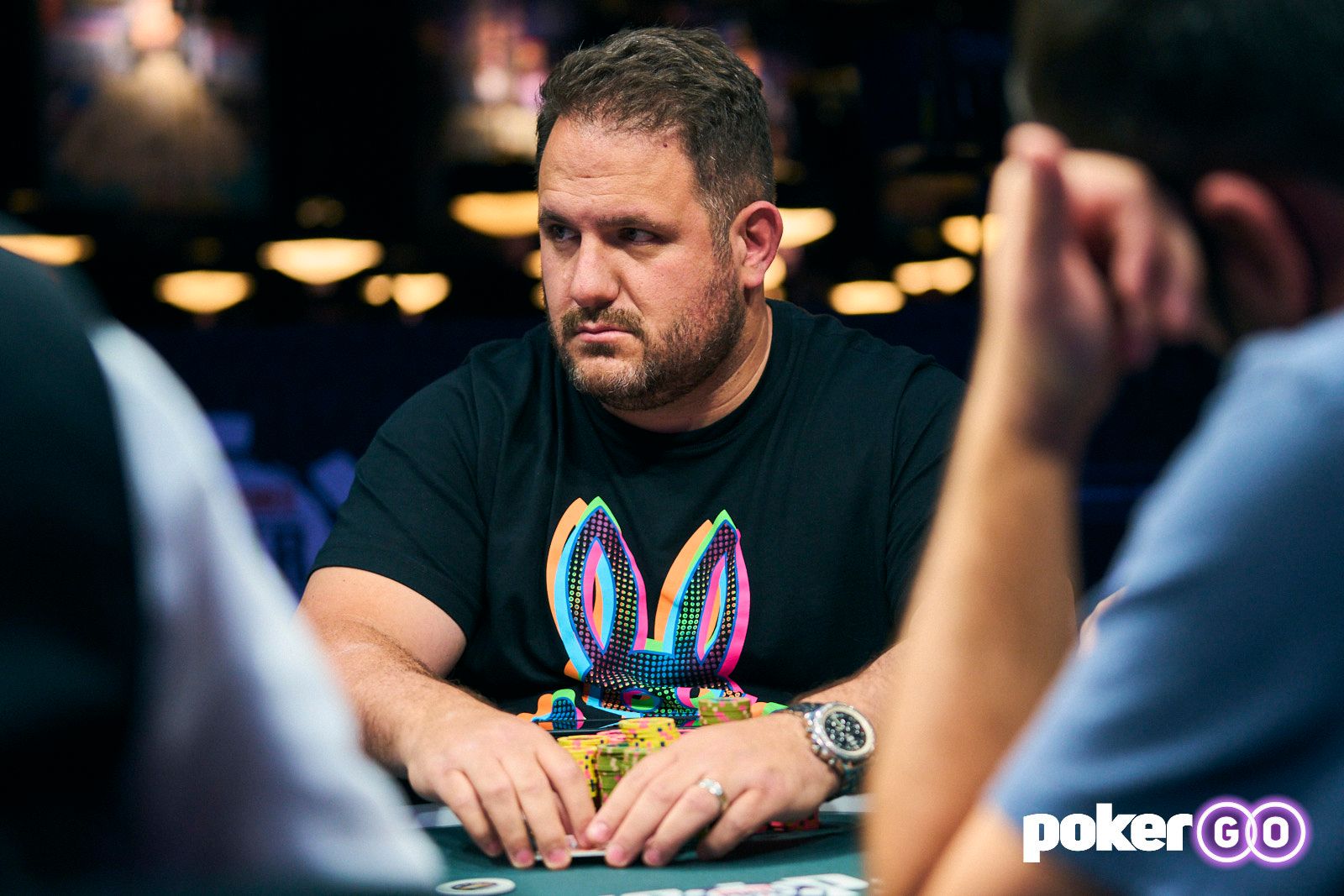 Cummings Crushes Opposition in Seniors Event
A dominant display from Christopher Cummings in Event #52, the $1,000-entry Seniors Event, saw 12 hours of poker reduce the Day 3 field from 148 who began the day in seats to just 16 survivors by midnight.
When all was said and done, it was Cummings who bagged up over 22 million chips in one of the biggest leads at this stage of any WSOP tournament in living memory, as he holds more than double his nearest challenger Dennis Jensen with 9.7 million.
Elsewhere in the top 10, Eric Suende (7.35m) and Todd Hansen (7.31m) have very payable stacks, but it is the irrepressible Cummings upon whom all eyes will be fixed on during Day 4, with every one of the 16 players who remain chasing what would be a debut WSOP bracelet.
WSOP 2021 Event #52 $1,000 Seniors Championship
Place
Player
Country
Chips
1st
Christopher Cummings
U.S.A.
22,765,000
2nd
Dennis Jensen
U.S.A.
9,700,000
3rd
Daniel Lujano
U.S.A.
9,325,000
4th
Eric Sunde
U.S.A.
7,350,000
5th
Todd Hansen
U.S.A.
7,315,000
6th
Stuart Hosen
U.S.A.
7,305,000
7th
Louis Cheffy
U.S.A.
7,065,000
8th
Jonathan Ingalls
U.S.A.
5,850,000
9th
Daniel Stebbins
U.S.A.
5,695,000
10th
Robert Davis
U.S.A.
5,380,000
Flowers Blossoms on Day 1b of Colossus
On a massive Day 1b of the Colossus, Frank Flowers was in bloom after a colossal day at the felt. Flowers bagged up 1,217,000 chips, just more than Timothy Keenan (1,172,000) and Dwayne Hillock (1,031,000) as an all-North American top 10 saw Kao Chieng Saechao (994,000) also looking a threat heading into Day 2.
With 9,399 entrants overall, the Colossus has lived up to its name and the 697 players who made Day 2 from Day 1b will add to the 484 who qualified from Day 1a to merge together tomorrow and battle for the bracelet with everyone in the money.
WSOP 2021 Event #55 $400 Colossus
Place
Player
Country
Chips
1st
Frank Flowers
U.S.A.
1,217,000
2nd
Timothy Keenan
U.S.A.
1,172,000
3rd
Dwayne Hillock
Canada
1,031,000
4th
Keith Doering
U.S.A.
1,024,000
5th
Andrew Heckman
U.S.A.
1,000,000
6th
Kao Chieng Saechao
U.S.A.
994,000
7th
Eric Stamey
U.S.A.
984,000
8th
Mikhaile Richards
U.S.A.
950,000
9th
Anant Patel
U.S.A.
925,000
10th
Michael Thach
U.S.A.
886,000
Event #56, the $10,000-entry Six-Handed NLHE event, saw Bulgarian Boris Kolev bag up the chip lead as 136 players battled down to 19 on Day 2. Kolev's stack of 2,185,000 is the only one above two million chips, other big hitters in the top 10 chipcounts included Asi Moshe (1,980,000) and Matt Berkey (1,765,000), who reached second and third in chips by the end of the night.
Former WSOP Main Event final table player Vojtech Rusicka (1,450,000) and Ben Yu (995,000) sneaked into the top ten, while there were also stacks to take through for Indian Day 1 chip leader Abhinav Iyer (780,000), Sam Grafton (535,000) and short stack Eli Ross (285,000).
Players to lose their stacks on the day and bust the tournament included but were not limited to: Anton Wigg, Alex Kulev, Felipe Ramos, Kenny Hallaert, Michael Gathy, Fabian Quoss, Chad Eveslage and Paul Volpe.
WSOP 2021 Event #56 $10,000 Six-Handed NLHE
Place
Player
Country
Chips
1st
Boris Kolev
Bulgaria
2,185,000
2nd
Asi Moshe
Israel
1,980,000
3rd
Matt Berkey
U.S.A.
1,765,000
4th
Nikita Kuznetsov
Russia
1,560,000
5th
Vojtech Ruzicka
Czech Republic
1,450,000
6th
Ariel Mantel
Argetina
1,395,000
7th
Steve Yea
South Korea
1,130,000
8th
Fabian Gumz
Germany
1,100,000
9th
Roland Rokita
Austria
1,010,000
10th
Ben Yu
U.S.A.
995,000
Finally, Event #57 began with 80 entries, one of them Shaun Deeb, who bagged fourth biggest with 251,000. Late regging the event, Deeb played his rush brilliantly to jump up the leaderboard and sit behind only Danny Wong (340,000), Michael Trivett (315,000) and Nathan Gamble (257,000).
Other to bag up chips included Michael Noori (214,000), Brian Yoon (204,000), Joao Vieira (177,000), Dan Zack (148,000) Anthony Zinno (118,000) and 16-time WSOP bracelet winner Phil Hellmuth, who totalled 105,000 by close of play.
Some weren't so fortunate to make it and those players included Eli Elezra, Randy Ohel, Julien Martini, Johannes Becker, David 'ODB' Baker, Galen Hall, Benny Glaser and Scott Seiver.
WSOP 2021 Event #57 $10,000 Limit 2-7 Lowball Triple Draw
Place
Player
Country
Chips
1st
Danny Wong
U.S.A.
340,000
2nd
Michael Trivett
U.S.A.
315,000
3rd
Nathan Gamble
U.S.A.
257,000
4th
Shaun Deeb
U.S.A.
251,000
5th
Matt Valeo
U.S.A.
238,000
6th
Aditya Prasetyo
U.S.A.
235,000
7th
Oscar Johansson
Sweden
222,000
8th
Kevin Gerhart
U.S.A.
217,000
9th
Michael Noori
U.S.A.
214,000
10th
Brian Yoon
U.S.A.
204,000
Connect with PokerGO.com on Facebook, Twitter, and Instagram. Use code "WSOP2021" for $20 off an annual PokerGO.com subscription now!