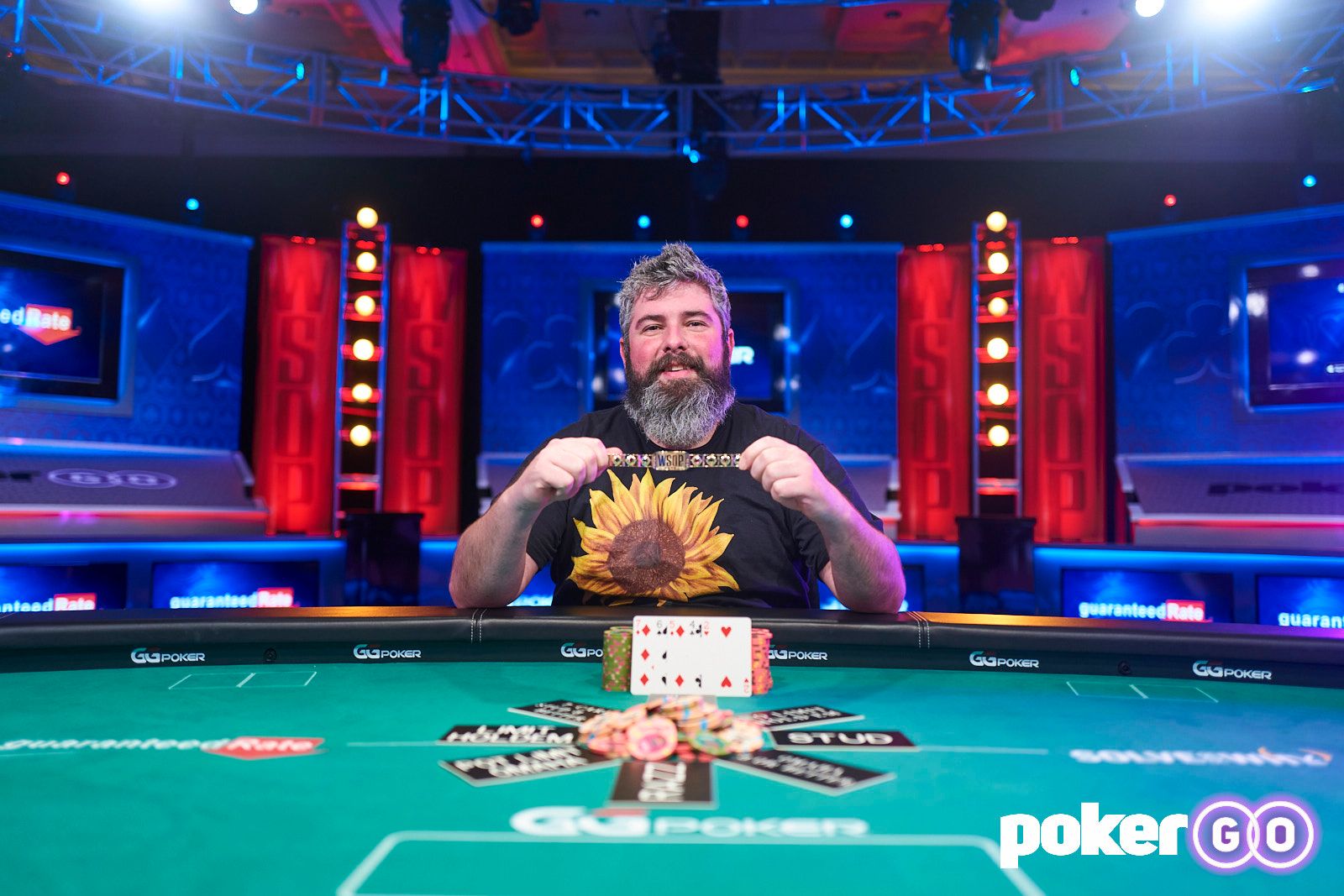 Three players won WSOP bracelets on one of the busiest days of the 2021 World Series of Poker so far at the Rio Hotel & Casino in Las Vegas, Nevada.
There was a dominant wire-to-wire victory, a comeback triumph and a first-time bracelet winner as the lights shone on a Thunderdome full of excitement. With the first fortnight of WSOP action in the can, we were right at the heart of the arena on Day 14.
Ryan Leng Conquers Connor Drinan for Third Career Bracelet
In Event #23, Ryan Leng completed a stunning comeback heads-up against 2021 bracelet winner Connor Drinan to win his third bracelet and his first in a mixed game event. Leng's win saw a superb six-handed final table that featured other stars of the game such as Daniel Zack and Brett Shaffer pushed the Indiana player to the limit to claim his third piece of WSOP gold.
With just six players left, Leng sat third in the chipcounts as the final table action began. Connor Drinan led the way at that point and that lasted until Daniel Zack grabbed it with the elimination of Ryan Hughes in sixth place for $19,317. That all changed by the time Drinan took out Schuyler Thornton in fifth for $38,752, as a key PLO hand gave Drinan three times the chips of most players and double his nearest rival in Leng.
That lead was maintained after Drinan took out Zack in fourth for $38,752 and Shaffer in third for $56,839. The lead going into heads-up, however, was mighty close, but not for long, as Drinan pounded Leng into the canvas. At one point, Drinan had ten times his opponent's stack and the battle looked lost for Leng. He is made of stronger stuff than most, however, and ground his way back into contention before two PLO pots and a Limit Hold'em hand vaulted him into the lead.
Two 2-7 Triple Draw hands later, Leng was the champion, as he took apart Drinan and claimed his third bracelet. Whichever of the two greats had ended the tournament victorious would have earned the title of three-time winner, but it was Leng and not Drinan who posed with the gold as Drinan came so close and yet so far from becoming the first player to win two live WSOP bracelets in 2021.
WSOP Event #23 $1,500 Eight-Game Mix
Place
Player
Country
Prize
1st
Ryan Leng
U.S.A.
$137,969
2nd
Connor Drinan
U.S.A.
$85,273
3rd
Brett Shaffer
U.S.A.
$56,839
4th
Daniel Zack
U.S.A.
$38,752
5th
Schuyler Thornton
U.S.A.
$27,038
6th
Ryan Hughes
U.S.A.
$19,317
Lazrus Claims Second WSOP Bracelet of 2021 with Millionaire Victory
In the $1,500-entry Millionaire Maker, only one man of the final five would become an overnight millionaire. That man was the dominant Daniel Lazrus, who in winning the event not only took home the top prize of $1,000,000 but captured his second WSOP bracelet of the year after winning a WSOP Online Series bracelet back in July.
Lazrus' win came at the expense of quality professionals at the final table felt. Just five players came back and Lazrus was already in a dominant position when he took out the man who came into play as his nearest challenger, albeit with only half of his chips. Ignacio Moron's move with ace-nine was no match for Lazrus' pocket kings and when Belgian Michael Gathy busted next, the only man who had a previous live WSOP bracelet was out of the reckoning, after he drifted short and his ace-high was outrun by Darryl Ronconi's king-queen.
Three-handed, that hand gave Ronconi the lead, but Lazrus never panicked, winning a key hand with a set of sevens against Ronconi's ace-high. Thereafter, the overnight chip leader was largely dominant and never lost the lead. Ronconi spiked a gutshot straight to survive and double-up once when committed with the worst hand, but a short time later, he couldn't manage the same with ten-seven shot down by Lazrus' ace-jack.
You can watch all the action from one of the most entertaining final tables of the Autumn right here:
WSOP Event #17 $1,500 Millionaire Maker
Place
Player
Country
Prize
1st
Daniel Lazrus
U.S.A.
$1,000,000
2nd
Darryl Ronconi
U.S.A.
$500,125
3rd
Jeffrey Gencarelli
U.S.A.
$377,125
4th
Michael Gathy
Belgium
$288,715
5th
Ignacio Moron
Spain
$222,430
6th
Kevin Palmer
U.S.A.
$172,455
7th
Todd Saffron
U.S.A.
$124,570
8th
Adam Sherman
U.S.A.
$105,690
9th
Sertac Turker
Turkey
$83,545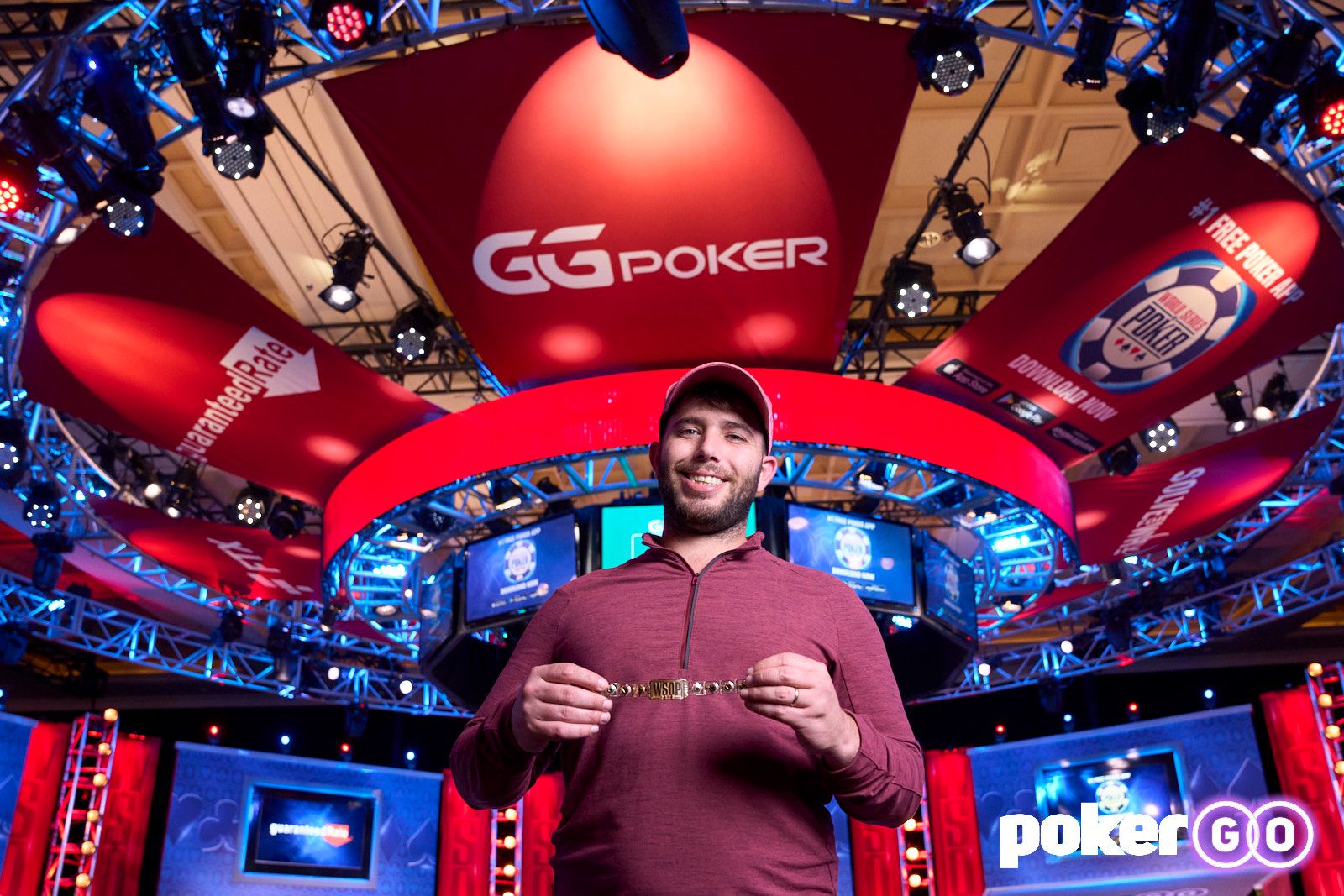 Prendergast Completes Comeback to Outlast Simao
The third bracelet winner of the day was Michael Prendergast, who won gold for the first time as he neat Jeffrey Barnes heads up and won the $600-entry PLO Deepstack Event #24. Plenty of big names missed out on the run-up to the final table on the last day of this two-day event, with Andrew Neeme (31st for $3,725), Day 1 chip leader Shen Liang (20th for $4,502) and Ahmad Shiraz (10th for $8,551) all falling short of the business end of the event.
The biggest name to make the final table was Brazilian Joao Simao, but the only remaining bracelet winner crashed out in fourth place for $42,272. From there on in, Prendergast played a tight-aggressive game and caught the cards he needed to seal the deal in style, recovering from a deficit of 5:1 to Barnes to turn the tables and take the title.
WSOP Event #24 $600 Pot Limit Omaha Deepstack
Place
Player
Country
Prize
1st
Michael Prendergast
U.S.A.
$127,428
2nd
Jeffrey Barnes
U.S.A.
$78,755
3rd
Jungwoong Park
Hong Kong
$57,386
4th
Joao Simao
Brazil
$42,272
5th
Daniel Wasserberg
U.S.A.
$31,485
6th
Donnie Phan
U.S.A.
$23,713
7th
Eric Polirer
U.S.A.
$18,062
8th
John Bunch
U.S.A.
$13,915
9th
Joseph Sanders
U.S.A.
$10,845
In the $1,000-entry Ladies Championship, Event #22 saw 17 players reduced to a final five who will return tomorrow to battle for what will be a first-ever bracelet whoever wins. Mikiyo Aoki holds the chip lead as she did after Day 2, but her Day 3 is a little slimmer by comparison.
It is very much a case of the haves and have-nots as Aoki sits with 4,880,000 chips, marginally clear of her closest challenger in Debora Brooke with 4,280,000. Three players below those two big chip-stacks have short stacks they will need to improve on in order to challenge for the bracelet, with Diane Cooley (1,265,000), Poker Hall of Famer JJ Liu (1,250,000) and Lara Eisenberg (1,200,000) all hoping for an early double when the final day kicks off in the Thunderdome.
WSOP Event #22 $1,000 Ladies Championship
Position
Player
Country
Chips
1
Mikiyo Aoki
U.S.A.
4,880,000
2
Debora Brooke
U.S.A.
4,280,000
3
Diane Cooley
U.S.A.
1,265,000
4
JJ Liu
Taiwan
1,250,000
5
Lara Eisenberg
U.S.A.
1,200,000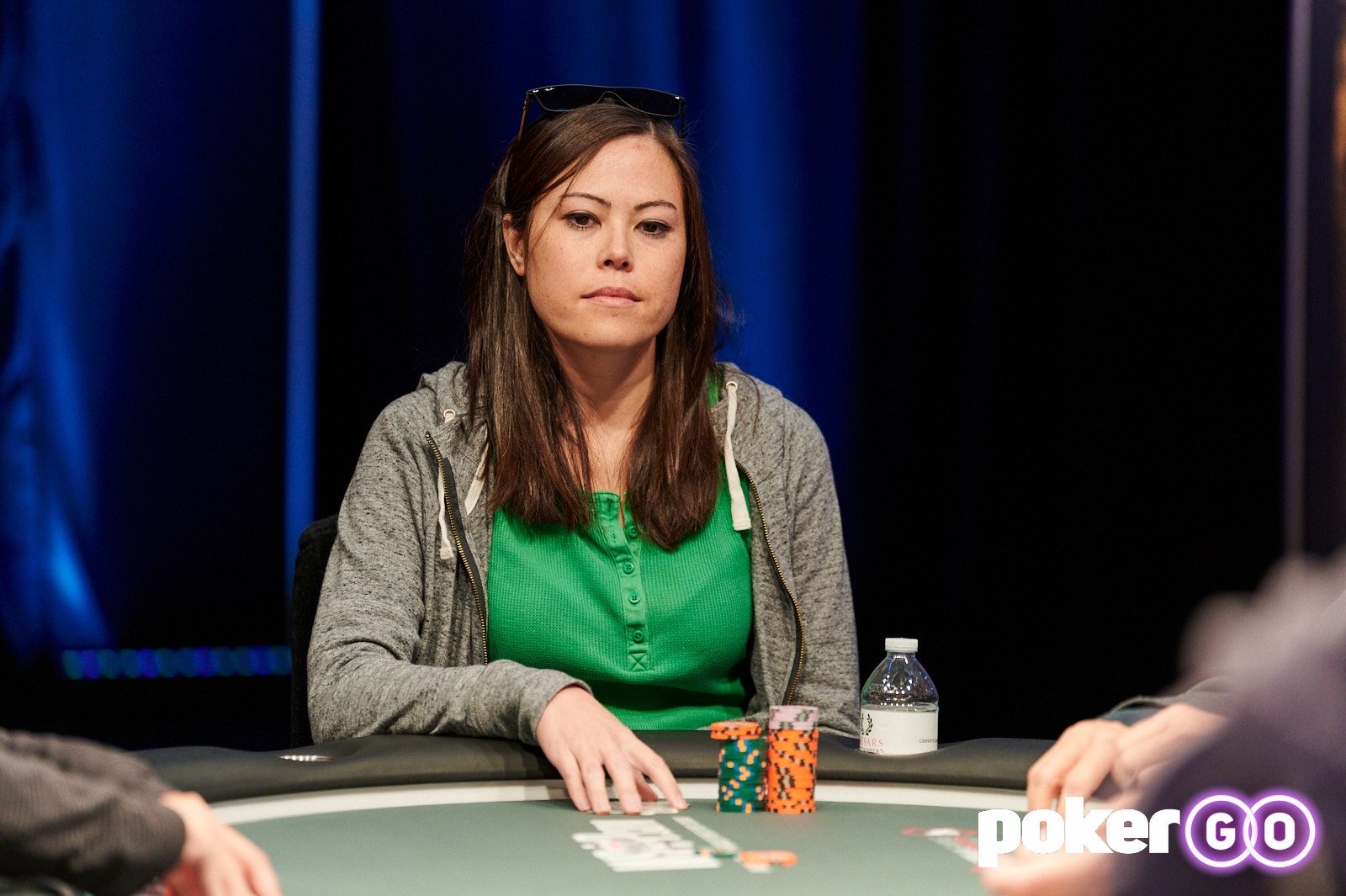 Event #25 of the 2021 WSOP saw 192 players reduced to just 31 as players such as Daniel Negreanu (773,000), Frank Kassela (755,000) and Nick Petrangelo (600,000) all survived Day 2. Negreanu had led the field with around an hour of play remaining, but a tough last level left Kid Poker a little lower down the counts.
It was John Racener who finished the day in the lead as his pile of 1,949,000 chips edged ahead of Jared Jaffe (1,900,000) by close of play. Elsewhere in the top 10 chipcounts, Ben Yu (1,493,000), Justin Liberto (1,192,000) and Anthony Spinella (1,050,000) will all be hoping to add to their WSOP bracelet collection by winning another slice of history on the final day.
WSOP Event #25 $5,000 Six-Handed No Limit Hold'em
Position
Player
Chips
1st
John Racener
1,949,000
2nd
Jared Jaffe
1,900,000
3rd
Craig Mason
1,860,000
4th
Scott Drobes
1,825,000
5th
Bin Weng
1,692,000
6th
Ben Yu
1,493,000
7th
Arie Kliper
1,358,000
8th
Justin Liberto
1,192,000
9th
Vicent Bosh
1,100,000
10th
Anthony Spinella
1,050,000
With 22 levels, each lasting half an hour, the 26th event of this year's World Series of Poker saw 1,358 players reduced to just 38 by the end of a frenetic and fun Day 1. Chip leader after those 11 hours of play was Levi Klump, who sits on a big stack of 2,230,000 chips.
Klump is followed by Rittie Chuaprasert (1,805,000) and Richard Talerico (1,480,000) in the chipcounts, but other stars are flying high, with Anthony Askey (1,045,000), Maurice Hawkins (915,000) and Maxx Coleman (790,000) all hoping the second and final day of the event belongs to them. Of the remaining players, only Pete Chen (920,000) has ever won a bracelet before.
WSOP Event #26 $1,000 Freezeout No Limit Hold'em
Position
Player
Chips
1
Levi Klump
2,230,000
2
Rittie Chuaprasert
1,805,000
3
Richard Talerico
1,480,000
4
Evan Sandberg
1,215,000
5
Kazuki Ikeuchi
1,210,000
6
Cole Ferraro
1,195,000
7
Axel Reese
1,110,000
8
Anthony Askey
1,045,000
9
Clement Van Driessche
1,000,000
10
David Flood
945,000
Finally, Event #27, the $1,500-entry H.O.R.S.E. event began and after 594 players took part, only 207 players made Day 2, with the money bubble yet to burst at 90. British mixed game specialist Adam Owen bagged the chip lead with 220,000 chips, but other big names join him in a stellar top 10 of the leaderboard, with John Monnette (160,000), who has already won a WSOP bracelet this Autumn amongst them.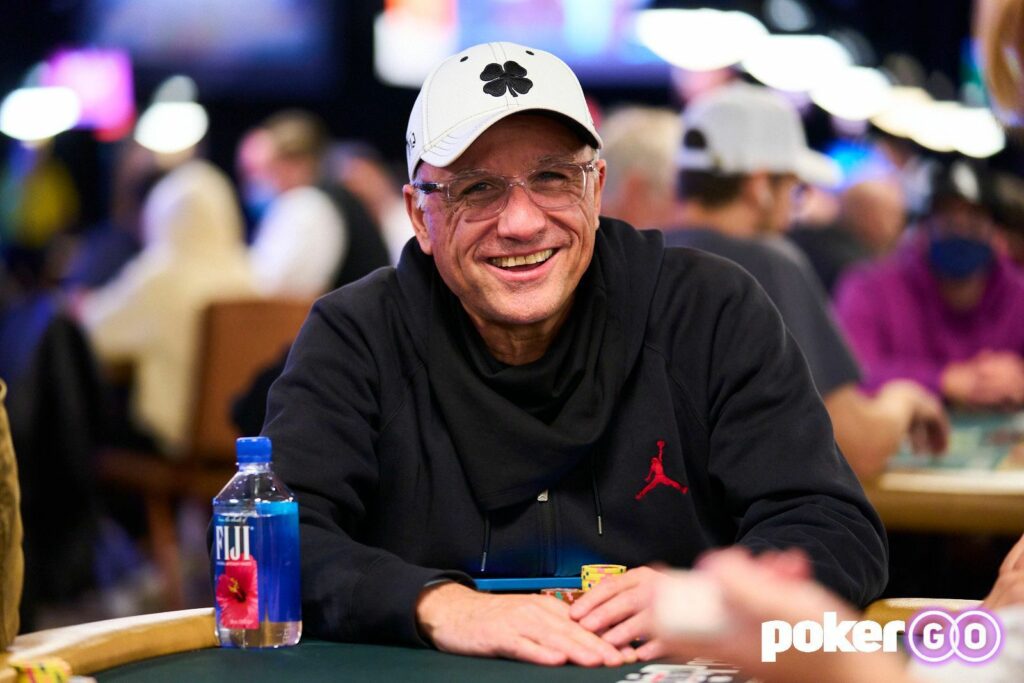 Others to thrive include Barry Greenstein (148,500), Jason Somerville (120,000), Phil Hellmuth (44,000) and the Poker Brat's conqueror at the most recent final table they've shared, Anthony Zinno (40,000), with players such as Eli Elezra (pictured right), Mike Matusow and Benny Glaser all hitting the rail.
WSOP Event #27 $1,500 H.O.R.S.E.
Position
Player
Chips
1
Mark Dickstein
300,000
2
Adam Owen
220,000
3
John Holley
209,500
4
David Funkhouser
188,000
5
Koray Aldemir
186,500
6
Barry Ingram
176,500
7
Donny Rubenstein
173,000
8
Ben Landowski
173,000
9
Josh Arieh
171,000
10
Michael Coombs
170,500
Connect with PokerGO.com on Facebook, Twitter, and Instagram. Use code "WSOP2021" for $20 off an annual PokerGO.com subscription now!