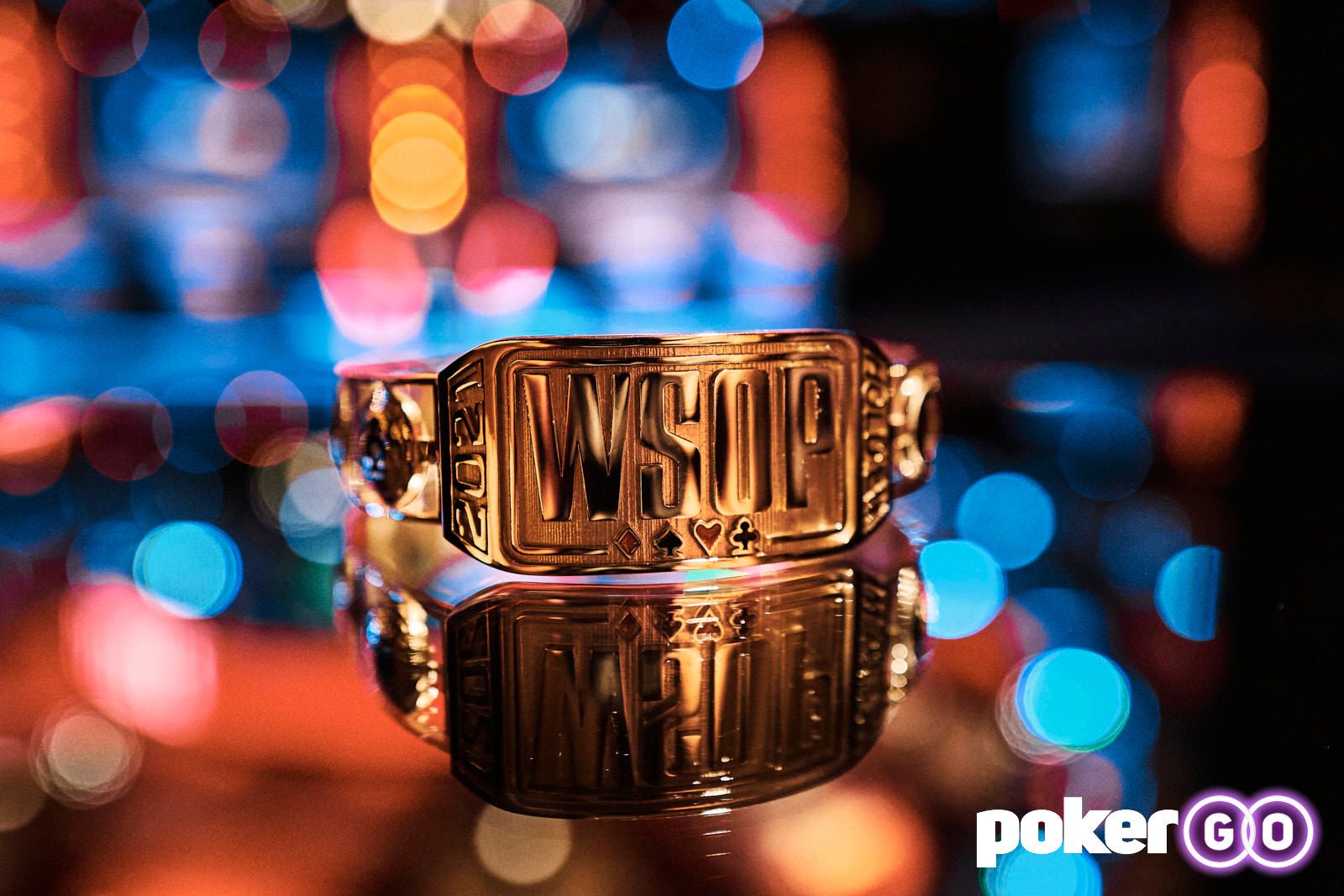 With six events, Day 13 of the 2021 World Series of Poker was full of action. As the Millionaire Maker reached the final table, Dylan Linde won a World Series bracelet for the first time and the Ladies Event reached Day 3 with many superstars of the game still in seats.
Linde Wins First Bracelet in Mixed Game Finale
In Event #21, Dylan Linde took home his first WSOP bracelet as the popular poker pro and mixed game strategy author took his own advice to dominate the latter stages and win the top prize of $170,269.
With eight players reaching the final table, Linde went into the action as short stack. That didn't matter one bit however, as he ploughed through the field and made a series of key plays to put himself in pole position, taking over the chip lead three-handed to make the podium places his own.
Hernan Salazar had crushed the field earlier on in the lengthy day's play, but after a dinner break with seven American players remaining, Linde took control. Beating Salazar heads-up, Linde captured his first-ever WSOP bracelet
WSOP 2021 Event #21 Mixed Omaha Hi-Lo 8 or Better
Place
Player
Country
Prize
1st
Dylan Linde
U.S.A.
$170,269
2nd
Hernan Salazar
U.S.A.
$105,235
3rd
Scott Abrams
U.S.A.
$71,651
4th
David Matsumoto
U.S.A.
$49,733
5th
Damjan Radanov
U.S.A.
$35,204
6th
Ryan Roeder
U.S.A.
$25,424
7th
Lance Sobelman
U.S.A.
$18,740
8th
Michael Lim
Australia
$14,104
Lazrus Bags Massive Lead in Millionaire Maker
Daniel Lazrus bagged the biggest stack in the $1,500 entry Millionaire Maker as Day 4 saw the WSOP Online Series bracelet winner from July this year dominate the penultimate day. With a massive stack of 60 million chips, almost twice that of his nearest rival Ignacio Moron, Lazrus will be a big favorite going into the final day.
Belgian four-time bracelet winner is the only man remaining who has previously won gold, but he has a playable stack of around 30 big blinds, so will remain a danger.
Others to make the cut for the final day in the Thunderdome, where the final table will be streamed exclusively on PokerGO include Jeffrey Gencarelli (13,500,000) and Darryl Ronconi (7,400,000), both of whom need to start winning pots early to battle back into contention.
WSOP 2021 Event #17 $1,500 Millionaire Maker
Position
Player
Country
Chips
1st
Daniel Lazrus
U.S.A.
60,200,000
2nd
Ignacio Moron
Spain
30,600,000
3rd
Michael Gathy
Belgium
21,900,000
4th
Jeffrey Gencarelli
U.S.A.
13,500,000
5th
Darryl Ronconi
U.S.A.
7,400,000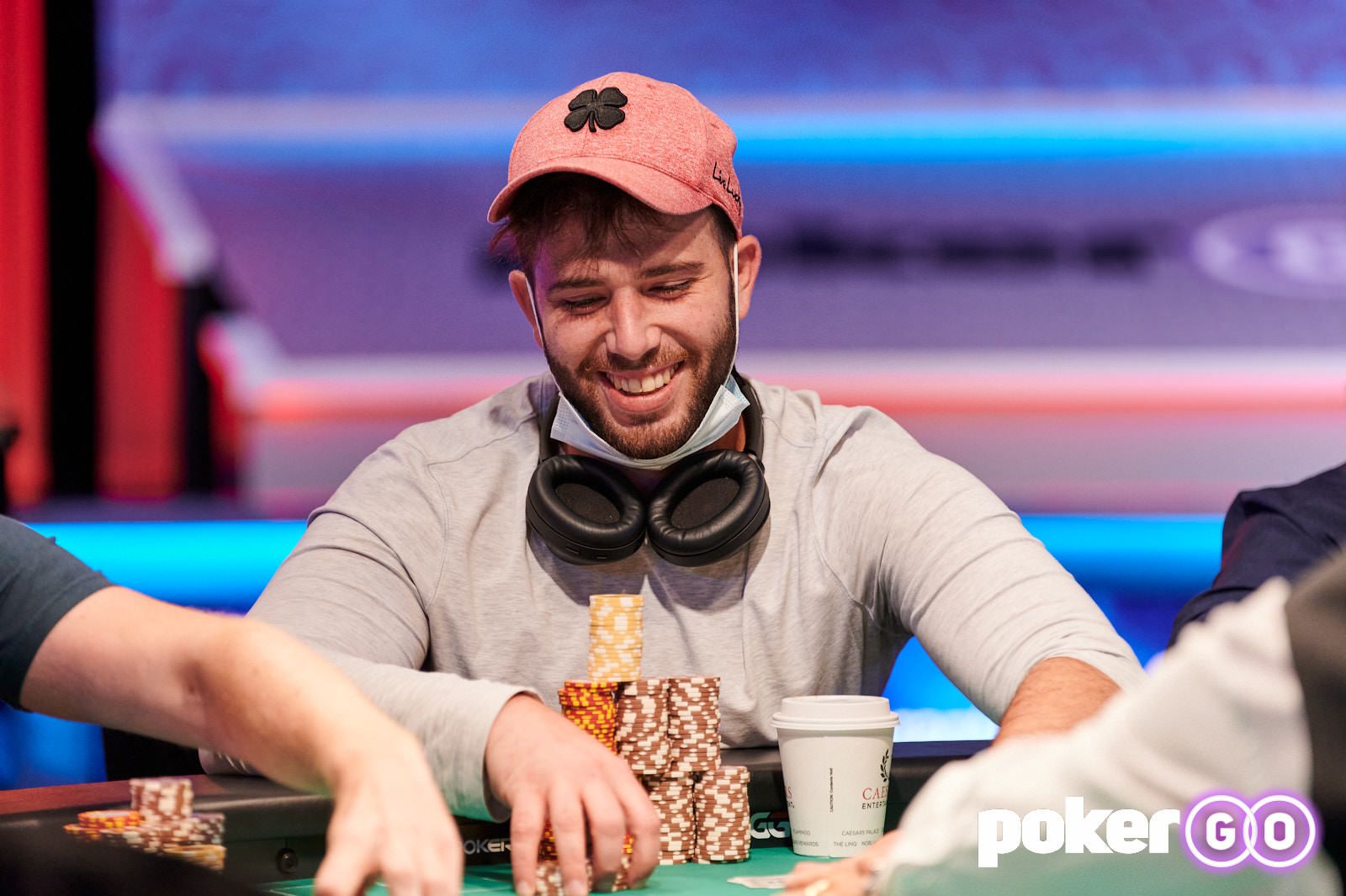 Aoki Leads Ladies Championship With 17 Left
Mikiyo Aoki leads the $1,000-entry (for female players) Ladies Championship, with just 16 players between her and a maiden WSOP bracelet. Aoki's stack of 84 big blinds dwarfs most, but players such as JJ Liu (1,511,000), Crystal Marino (1,349,000) and Cherish Andrews (1,200,000) will all harbor hopes of surviving to the final table at the very least when play resumes tomorrow.
With a top prize of $115,694, there are no former WSOP bracelet winners remaining in the field.
WSOP 2021 Event #22 Ladies NLHE Championship
Position
Player
Country
Chips
1st
Mikiyo Aoki
U.S.A.
1,674,000
2nd
JJ Liu
Taiwan
1,511,000
3rd
Crystal Marino
U.S.A.
1,349,000
4th
Cherish Andrews
U.S.A.
1,200,000
5th
Lara Eisenberg
U.S.A.
1,049,000
6th
Debora Brooke
U.S.A.
713,000
7th
Marle Cordeiro
U.S.A.
685,000
8th
Thi Nguyen
Vietnam
659,000
9th
Victoria Livschitz
U.S.A.
604,000
10th
Amanda Baker
U.S.A.
568,000
Event #23 of the 2021 WSOP saw players battle it out in the $1,500-entry Eight-Game Mix, with Ryan Hughes ending the night with the most chips. Hughes bagged up 2,534,000 and will look to win his third bracelet when the final day takes place, but he has some great competition still in contention and breathing down his neck.
Second in chips is Connor Drinan(1,990,000), who will be aiming to win not only his second bracelet of the year, but to become the first player to win two live bracelets in Vegas this year, with other big names such as Brett Shaffer (800,000), Ryan Leng (770,000), and Daniel Zack (384,000) all still in with a change of grabbing glory on the final day.
WSOP 2021 Event #23 $1,500 Eight Game Mix 6-Handed
Position
Player
Country
Chips
1st
Ryan Hughes
U.S.A.
2,534,000
2nd
Connor Drinan
U.S.A.
1,990,000
3rd
Schuyler Thornton
U.S.A.
1,505,000
4th
Tyler Willse
U.S.A.
1,165,000
5th
Hunter Mcclelland
U.S.A.
1,110,000
6th
George Alexander
U.S.A.
936,000
7th
Brandon Bergin
U.S.A.
934,000
8th
Brett Shaffer
U.S.A.
800,000
9th
Ryan Leng
U.S.A.
770,000
10th
Daniel Zack
U.S.A.
384,000
Just 68 players made it to Day 2 of the $600-entry Pot Limit Omaha Event #24, with 1,571 total entries yielding 236 paid places. It is Shen Liang who leads the way to the final, with 2,285,000 chips, but he is being chased down by plenty of talented players, such as Ahmad Shiraz, the only other player to bag over two million chips with 2,165,000 by close of play.
Elsewhere in the all-American Top 10, Daniel Wasserberg bagged up 1,420,000, while lower down the leaderboard, Joao Simao (510,000) and Andrew Donabedian (420,000) are the only two former WSOP bracelet winners remaining in the field.
WSOP 2021 Event #24 Pot Limit Omaha Deepstack
Position
Player
Country
Chips
1st
Shen Liang
U.S.A.
2,285,000
2nd
Ahmad Shiraz
U.S.A.
2,165,000
3rd
Michael Prendergast
U.S.A.
1,890,000
4th
Eric Polirer
U.S.A.
1,515,000
5th
Donnie Phan
U.S.A.
1,515,000
6th
Bosu Avunoori
U.S.A.
1,445,000
7th
Daniel Wasserberg
U.S.A.
1,420,000
8th
Maxx Coleman
U.S.A.
1,355,000
9th
Emanuel Santiago
U.S.A.
1,350,000
10th
Anthony Plotner
U.S.A.
1,295,000
Event #25, the $5,000-entry Six-Handed NLHE event saw 578 players reduced to just 192  Day 2 players, with the biggest stack being Scott Drobes leading with 692,700 chips after 10 levels of play.
With Jonathan Jaffe (425,000), Chance Kornuth (388,300) and Diogo Veiga (326,000) all bagging big stacks, there were also Day 2 bags for stars of the game such as Daniel Negreanu (265,400), Erik Seidel (130,300), Faraz Jaka (121,700), David Benyamine (101,100), Kitty Kuo (94,100), Joseph Cheong (81,100), Maria Ho (57,000) and Jason Somerville (40,500),
WSOP 2021 Event #25 $5,000 Six-Handed
Position
Player
Chips
1st
Scott Drobes
692,700
2nd
Yosif Nawabi
490,100
3rd
Antoine Goutard
477,500
4th
Erwann Pecheux
476,000
5th
Jonathan Jaffe
425,500
6th
Arie Kliper
417,500
7th
Chance Kornuth
388,300
8th
Bin Weng
374,100
9th
Steven Morris
357,100
10th
Vincent Huang
328,400
Connect with PokerGO.com on Facebook, Twitter, and Instagram. Use code "WSOP2021" for $20 off an annual PokerGO.com subscription now!