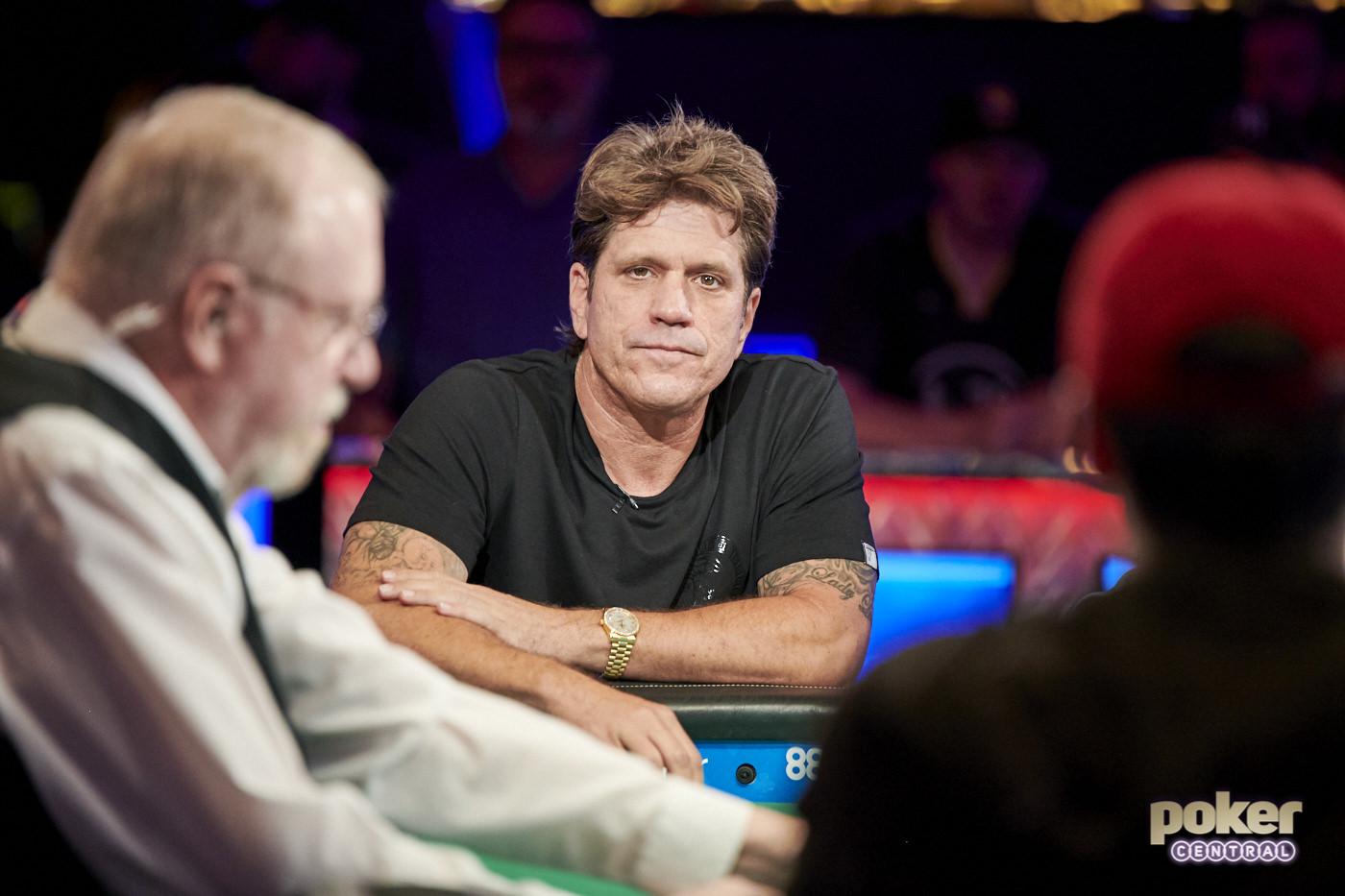 We're not even a week into the 50th Annual World Series of Poker, but we've already had bracelet sweats for Kid Poker and the Poker Brat, as well as a blow-up from the latter. We've talked positivity, seen Daniel Negreanu lay down the handshake law and watched hand after hand of epic action on PokerGO stream.
The World Series has it all. But what happened on Day #5 that you might have missed? We've got you covered.
NO GAMBLE, NO FUTURE
Greg Jennings cannot be accused of wasting his time when he's away from the felt. He's making profit whichever buttons he's clicking:
holy sheet! WE GOT'EM on dinner break! #VAMOS! pic.twitter.com/qgUXalO4BL

— Greg Jennings (@ZGregJennings) June 3, 2019
Although, sadly, the same cannot be said for Jon Aguiar.
Hey guys I'm not sure about this but I'm beginning to think I am not a favorite at craps and roulette. Going to continue to investigate and will update later. #WSOP50

— Jon Aguiar (@JonAguiar) June 2, 2019
Some players aren't even in Vegas of course. But of that number, there are those who are yet to arrive, and those who won't be coming at all….actually, there's only the first type.
For the almost 5 years I've been a single dad I rarely get poker FOMO. It's way better spending time with Liliana than sitting at a poker table…but all the #WSOP50 posts are getting to me a little. When we return from summer vacation mid June, I'm coming with a vengeance.

— David Williams (@dwpoker) May 30, 2019
PLAYER OF THE YEAR RACE IN FULL SWING
No-one wants to miss the 50th World Series of poker, and the numbers are in for the current Player of POY standings. It's very close between Brian Green, who is well known to poker fans and in particular, Vegas lovers, and a player whose first WSOP cash came in the O8 Event #4 he just took down.
Current WSOP Player of the Year Standings 
| | | |
| --- | --- | --- |
| Rank | Player | Points |
| 1 | Brian Green | 1,084.79 |
| 2 | Derek McMaster | 1,017.80 |
| 3 | Cary Katz | 609.78 |
| 4 | Ali Imsirovic | 542.4 |
| 5 | Loren Klein | 528.97 |
| 6 | Ben Yu | 522.3 |
| 7 | Jason Berilgen | 508.9 |
| 8 | Asher Conniff | 488.16 |
| 9 | John Esposito | 458.01 |
| 10 | David Halpern | 407.12 |
It's worth mentioning that Daniel Negreanu is just outside the top ten in an unlucky 13th place after a great start to the World Series, and we expect things to change a lot even in the next five days, with some big field tournaments, not least the Big 50 coming into play. But enough about the official race. What about…
THE CURRENT 25K FANTASY BRAGGING RIGHTS BELONG TO…
With five action-packed days in the can already, Team Poker Central is sitting comfortably in mid-table, keeping our powder dry in the $25k Fantasy Draft. Mike Matusow and Markus Gonsalves have done well for Team Noori, but Ben Yu? Well, he's just Ben Yu. He even finds time to trash-talk the other teams while he crushes.
Team "Maths" can't add up to 200 @25kfantasy @GatsbyKempinho pic.twitter.com/jnjmFETTUU

— Jamie Holzhauer Fan Club (@benyupoker) May 28, 2019
While Team Maths need no abacus to count to the two points they currently have, Team Negreanu sits third in the table, denied the second spot only by the incredible performance so far by… Daniel Negreanu! Yes, Kid Poker is robbing from his own plate to feed another team at the World Series, proving everyone has a chance to win. You can check the full standings right here.
Don't miss any of the live stream banter this summer. Stay tuned to PokerGO and CBS All Access for more coverage of the 2019 WSOP bracelet events. Selected bracelet events will be streamed exclusively on CBS All Access in the United States.