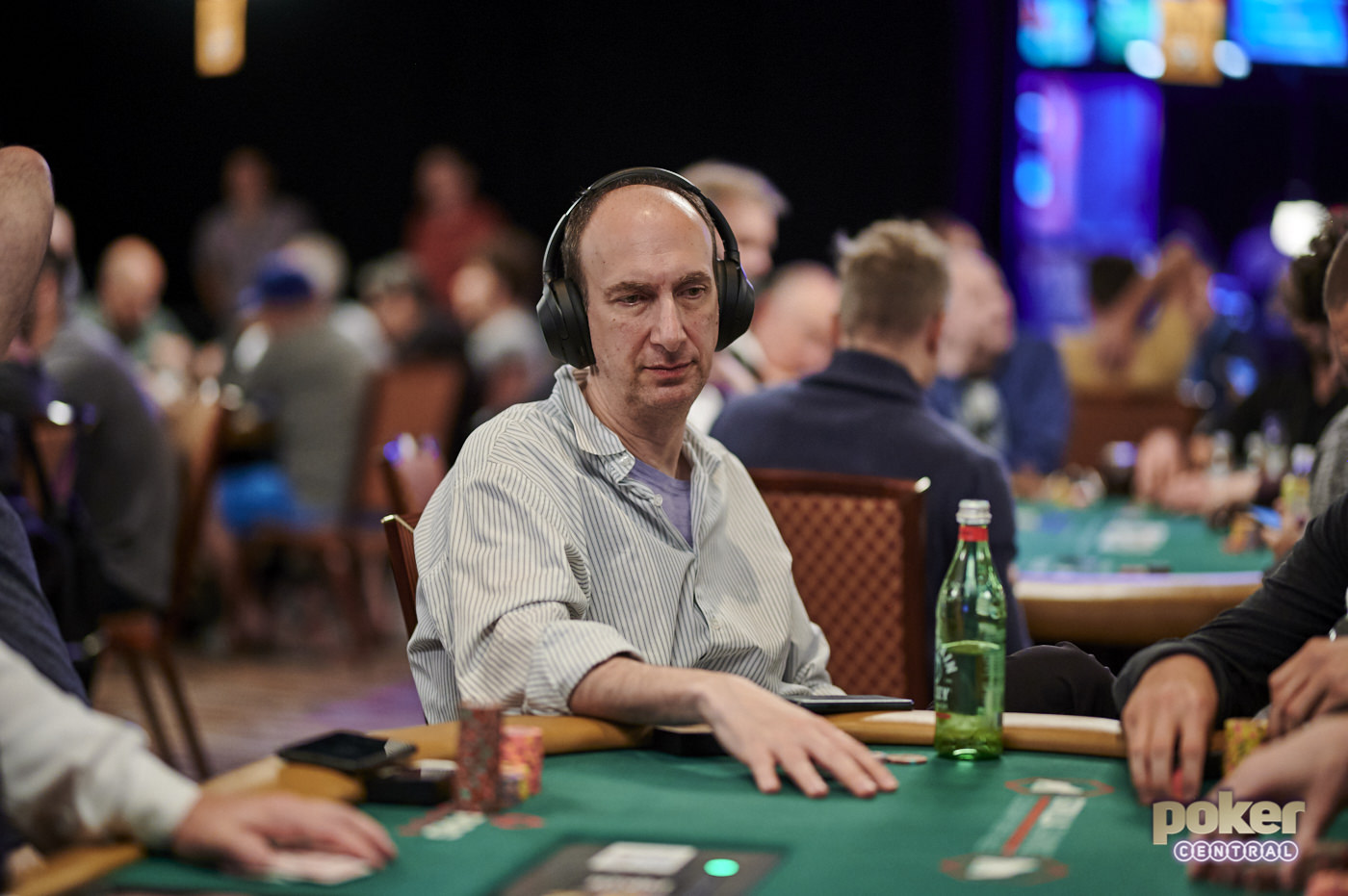 Every poker player who has been in Las Vegas since the start of the 2019 World Series is, by now, in one of two stages. Either they're deliriously happy because they've won a WSOP bracelet or they're just delirious. The Rio can get to the best of them, so it's all about the hacks and tips that make each day go better whether you win or lose at the table.
SEIDEL KEEPING HIS SPOT
Finding the right spot in poker isn't just reserved for your action at the table. Erik Seidel finds it like a glove…
Got such a good parking spot, I may Uber home

— Erik Seidel (@Erik_Seidel) July 1, 2019
CHANCE WOULD BE A FINE THING
Bromance of the WSOP so far or an unlucky table draw? Josh Arieh and Chance Kornuth get reacquainted.
Another tournament, another $1m stack and this pretty mf on my left! @ChancesCards pic.twitter.com/zMdReEBg6w

— Joshua Arieh (@golferjosh) July 1, 2019
ANTI-CLIMAX IN BIG FIELD
Blake Whittington has already won an $800 Venetian Deepstack event this summer. Just don't ask him about The Mini Main.
Playing these massive-field low buy-in WSOP tournaments is a lot like watching porn. It seems like a great idea at the start and you're really into it but as soon as you bust you're overwhelmed with seething regret

— Blake Whittington (@SipnShamPain) July 2, 2019
HOW NOT TO PLAY TABLE GAMES
This gambler has it cracked. He's got just one regret…well, maybe two.
I consider myself a pretty skilled gambler. Like if you agree, r/t if you don't. #Gambling #Jackpot #Slots 16000-24000 credit mistake pic.twitter.com/necOeaqehL

— Some Call me Sawn (@SeanGPoker) June 30, 2019
REVENGE IS A DISH BEST SERVED LOUD
Niall Farrell has been waiting to be sat next to Martin Kabhrel for a while. And now he's had a beer or three.
Got moved to kabrehl's direct right and I've had quite a few beers. Payback time motherfucker!

— Niall Farrell (@Firaldo87poker) June 30, 2019
BOATMAN BELIEVES IN BETTER
Barny Boatman may have two WSOP bracelets in his career, but it's what he gives back to poker that sets him apart (and his sense of humor). He just wishes the Rio would keep hold of it.
The greatest single administrative improvement the @wsop could make would be accepting cash deposits so that Rio carpark muggers get a slightly less spectacular risk/reward ratio on their play.

— Barny Boatman (@barnyboatman) July 1, 2019
Who'll become the latest player to win a WSOP gold bracelet at the 2019 World Series of Poker? You can watch the action unfold live today on PokerGO and CBS All Access as more coverage of the 2019 WSOP bracelet events takes place. Selected bracelet events will be streamed exclusively on CBS All Access in the United States.