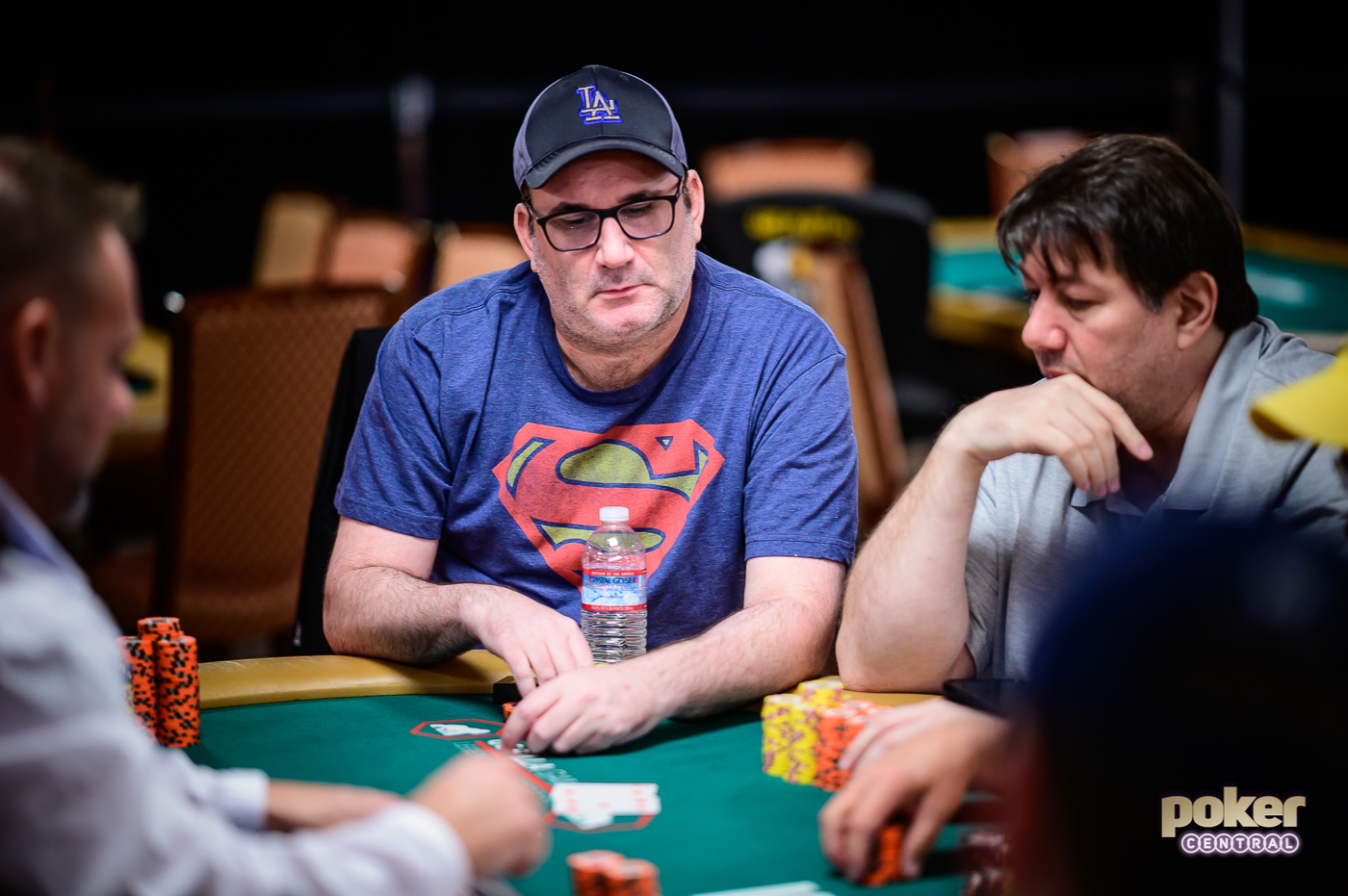 If you thought that poker players might kick back and chill out at the WSOP felt over the weekend, you'd be wrong. Far from taking it easy, everyone at the Rio All-Suite Hotel & Casino seems determined to take the game and everything around it very seriously. Well, almost everyone…
MATUSOW ANGRY… AT HIMSELF
Mike Matusow is famed for his blow-ups, but they've previously been aimed at other players, rather than himself. A sign of maturity from the recent podcaster?
Kinda pissed that i gave away my 3k shootout table tonight! But i made some hands and really played well for most of the 6 hrs! I worked hard to get chips only to have 2nd matusow blowup in 6 yrs! #fightinghard #positivity #wsop @youstake

— Mike Matusow (@themouthmatusow) June 16, 2019
MARY JANE HELPS RELAXATION
Anyone needing to get away from the World Series for a day could do worse than this player, who found Mary Jane Falls inspiring on his day off.
Had my first dayoff this year in Vegas after 2 weeks, hiked to Mary Jane Falls in Mt Charleston which is less than 1hr drive, I highly recommend it. Feels awesome to escape from the desert. 1k DoubleStack #WSOP day 2 tomorrow pic.twitter.com/AapK2JSKQg

— Marton Czuczor (@maszatmarci) June 16, 2019
CLOCK TICKING FOR WORLD SERIES SCREENS?
Steven van Zadelhoff obtained plenty of interaction with his complaint about the payouts at the 2019 World Series of Poker. According to replies, the WSOP screens might need a *little* bit of an update.
Why do most tournament clocks in Vegas (wsop/wynn/venetian) show ALL the payouts instead of just the payjumps?? So much needless scrolling of numbers/waiting to see payjumps, especially in big fields. Is the software just too old or can this be changed? Retweet if you agree #wsop

— Steven van Zadelhoff (@svzff) June 14, 2019
SETTING FIRE TO A STACK
Justin Young saw a novel sight at his poker table. We've been campaigning for the mandatory use of deodorants for years…
Rare to see a First, after so many years at the WSOP. A player at my table had 10k from 40k starting stack (50 bbs). Decided to forfeit his chips and reregister with a fresh stack. My only guess is he hates our table and doesn't want anyone here to have them.

— Justin young (@Justinyoung07) June 14, 2019
WSOP WEEK 3 VIBES
We've all had that feeling at the end of time at the felt. Did we like poker or hate it? Farah Galfond knows one thing…
Literally cannot tell if I hate or like poker tournaments

— Farah Galfond (@Farah_Galfond) June 15, 2019
TEAM RIESS ON THE RISE?
Could Team Riess be on the move up the $25k Fantasy League? If they are, then it might be because of the lowest payment that they have made for a single player was $5 in the draft, the highest among any teams. Not that the cost of a player is a guarantee of their points. The most expensive player in the draft is $105, Daniel Negreanu, but he's not the top scorer. That is Ben Yu, shortly followed by Shannon Shorr and Scott Clements. You can check out how all the individual players are doing right here.
Who'll win WSOP gold today and become the latest bracelet winner at the 2019 World Series of Poker? Watch the action unfold live today on PokerGO and CBS All Access as more coverage of the 2019 WSOP bracelet events takes place. Selected bracelet events will be streamed exclusively on CBS All Access in the United States.