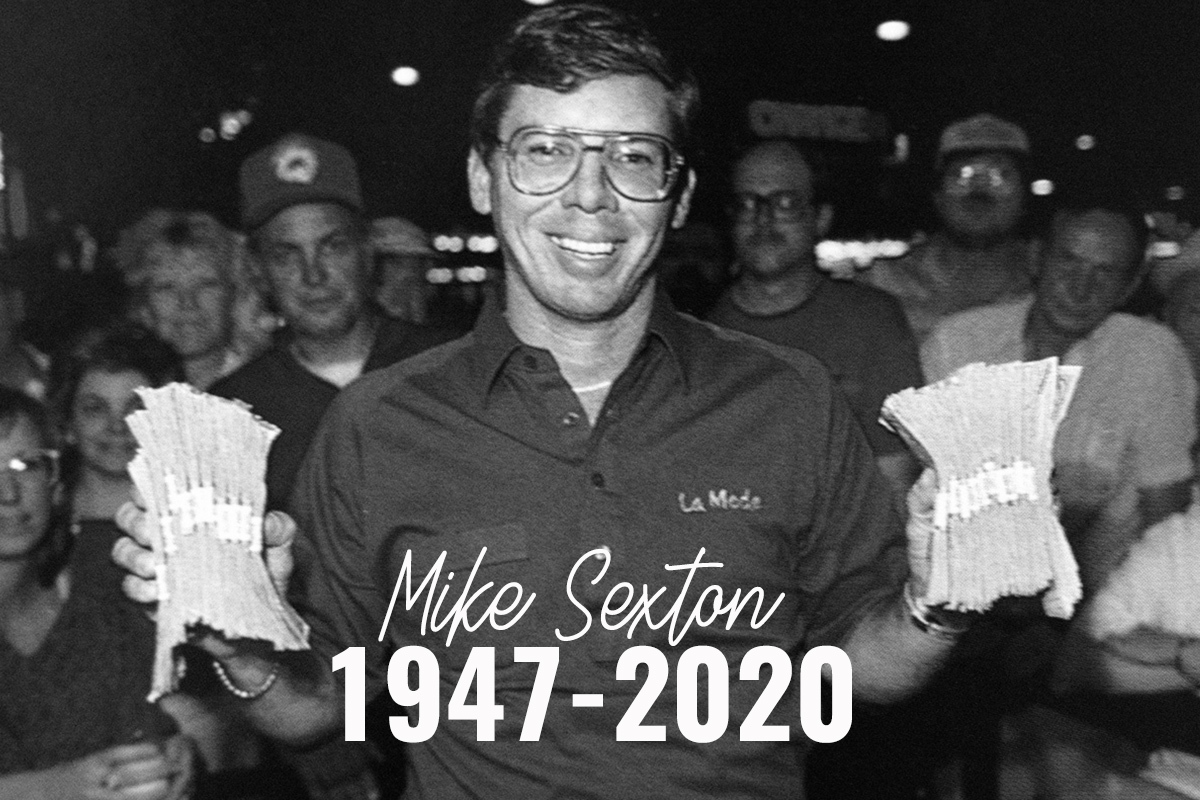 Poker Hall of Fame member Mike Sexton passed away on Sunday, September 6, at the age of 72 after a long battle with prostate cancer.
In a career spanning over 40 years, Sexton amassed over $6.7 million in lifetime tournament earnings, which included winning a WSOP bracelet in 1989, the WSOP Tournament of Champions in 2006, and a WPT title in 2016. Serving as the Chairman of partypoker, he helped develop the initial software in 2001 and was the lead commentator on the WPT for 15 seasons.
He is survived by his wife Karen and 12-year-old son Ty. He was preceded in death by his brother Tom, who lost his battle with pancreatic cancer in October 2013.
Dancing His Way to Ohio State
Michael Richard Sexton was born in Shelbyville, Indiana, on September 22, 1947. Both of Sexton's parents were ballroom dance teachers, and after moving the family to Dayton, Ohio, Sexton's mother opened a dance studio. With the whole family growing up dancing, Sexton and his brother Tom would attend their mother's children's classes where they became proficient ballroom dancers.
The Sexton boys' skills on the dance floor helped them transition to the sport of gymnastics, and they both earned scholarships to Ohio State University. Mike would go on to earn a degree in public recreations, but he spent most of his time playing bridge or poker in the dorm rooms.
At a young age, he was introduced to the world of gambling by his friend Danny Robison. Along with the other kids in the neighborhood, the Sexton boys and Robison would gamble on everything from wiffleball to ping pong.
"Danny is the one that taught me how to play poker when I was 13 years old. He had a paper route for the Dayton Jones Herald that he gave to me. I get back to my house and there would be Danny shuffling cards on the back porch. He would beat me out of all my money that I worked for all week long. It was a great education for me. I paid my dues through Danny, let's just say that."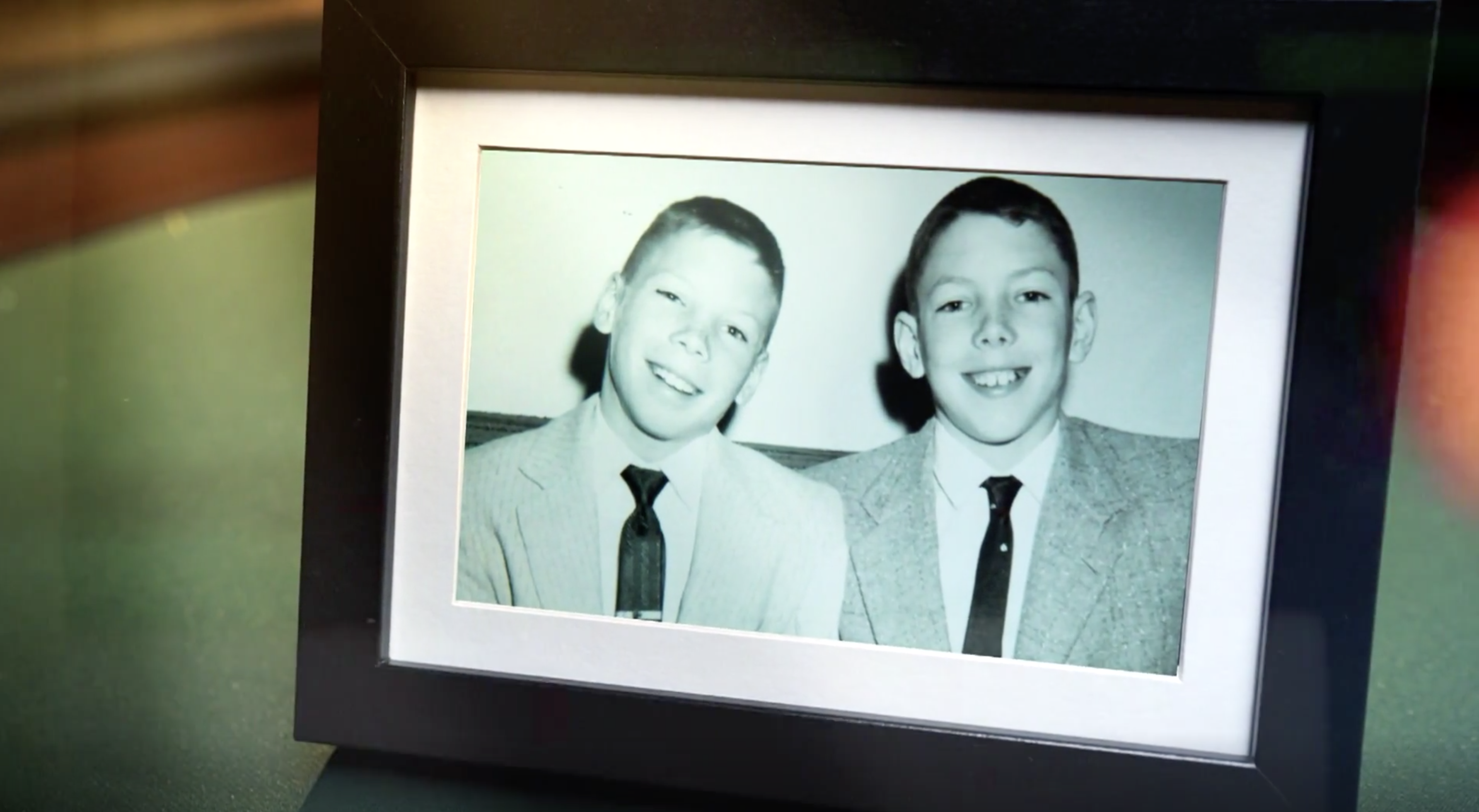 From the U.S. Army to a Life in Sales Cut Short by Poker
After leaving Ohio State University in 1970, he enlisted in the U.S. Army as a paratrooper assigned to the 82nd Airborne Division, stationed at Fort Bragg, North Carolina. The 82nd Airborne had just completed their last tour of Vietnam and he never saw combat.
After leaving the army, Sexton worked as a salesman but his poker itch continued. He would supplement his salesman income with winnings from the home games in North Carolina, and soon was making more from poker than his day job. After going through a divorce after three-and-half years of marriage, he decided to take poker seriously.
With his childhood friend Robison, and fellow Ohio-native David "Chip" Reese crushing the games in Las Vegas, Nevada, he decided to join them.
From Poker Player to Poker Visionary
Sexton participated in his first World Series of Poker in 1984, and from the three tournaments he played, Sexton collected a fifth-place and sixth-place finish. Sexton's performance was the driving force behind him permanently relocating in 1985, and at the 1989 WSOP, he would win his only WSOP bracelet after topping the 174-player $1,500 Seven Card Stud Split tournament.
His poker vision included the Super Bowl of Poker that was the only high buy-in tournament outside of the WSOP. In late 2000, Sexton would travel to India to develop the software behind partypoker that would launch on August 1, 2001.
As a WSOP bracelet winner, a columnist for Card Player, and now the face behind partypoker, Lipscomb and the WPT would provide Sexton with his most enduring legacy.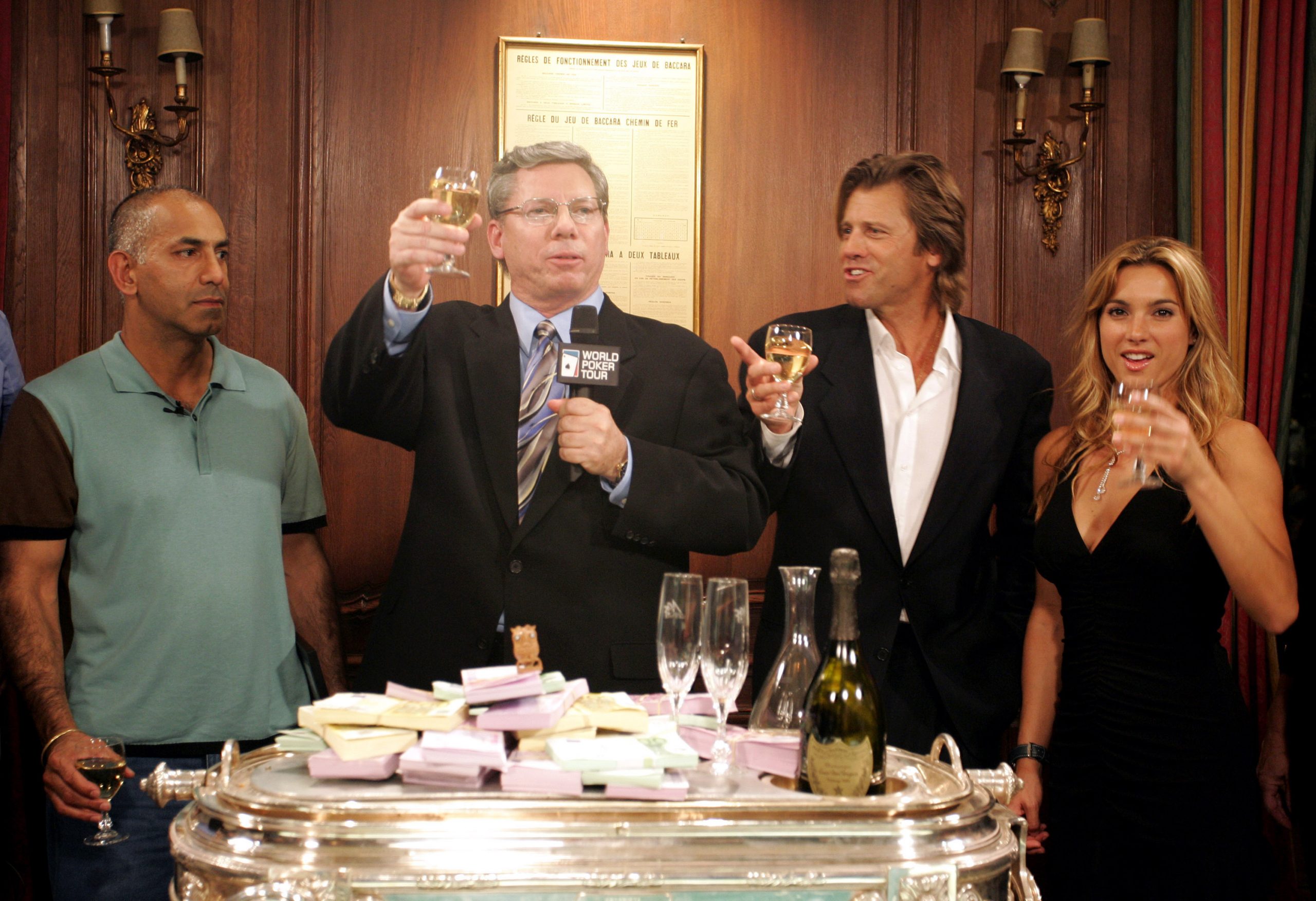 Becoming the Voice of the World Poker Tour
After producing Sexton's Tournament of Champions, Lipscomb's first call for finding a host for the WPT was Sexton.
"There was only one voice that could be the anchor for that show," Lipscomb said on Pokerography: The Story of Mike Sexton. "And that was Mike."
He was paired with Vince Vance Patten as WPT commentators, and they would share the commentary booth for 15 seasons before Sexton stepped away. During his time as the lead WPT commentator, Sexton managed to follow in the footsteps of the champions he had praised as he won the Season XV WPT Montreal for his first WPT title.
With the WPT Champions Cup bearing his name and champions from every season, the WPT officially renamed it to the Mike Sexton WPT Champion Cup in July.
"To have the WPT Champions Cup named in my honor and be part of the experience for all WPT champions moving forward is truly the highest peak in my 40 years in poker. Thank you to the World Poker Tour for this humbling distinction."
Legacy in Life, and in Poker
After marrying his third wife Karen in 2007, Sexton welcomed his first child into the world in late 2008 when his son Ty Michael Sexton was born. Regardless of all the poker accomplishments and millions of dollars won, Ty completed his world.
In 2009, he would receive his career's crowning achievement when he was inducted into the Poker Hall of Fame. His name and legacy would be preserved in the poker history books alongside his heroes and friends Johnny Moss, Chip Reese, Puggy Pearson, Doyle Brunson, and Stu Unger.
"He's Mike Sexton. He's a legend. He's in the Hall of Fame, and it's well-deserved." Nick Schulman in Pokerography: The Story of Mike Sexton.
Whether you regard Sexton as the father of partypoker, the WPT's voice, or the greatest poker ambassador, he will always be a poker legend.
The father of partypoker. The voice of the WPT. Poker's greatest ambassador. Mike Sexton will forever be a poker legend.
"I firmly believe with all my heart that if you want to be a professional poker player, you have to love to play poker. Not like to play. Love to play. And I was always blessed because I loved to play."