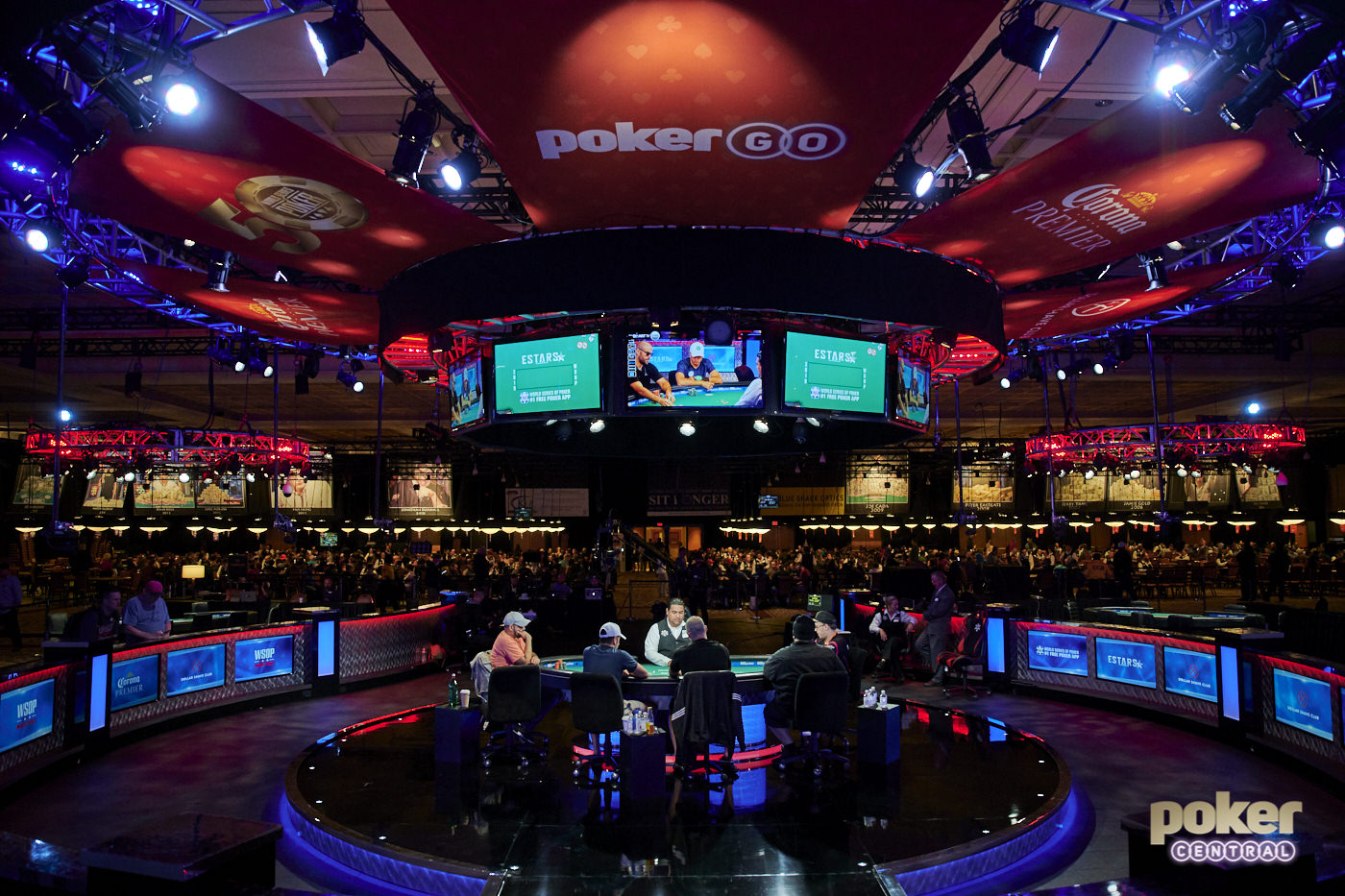 When poker players can't help but turn out for tournament after tournament no matter what the stakes, schedule or their own personal fatigue, you know the organisers are doing something right. On Day #13, we look at how players of all levels of fame are taking to the tournaments at the World Series of Poker.
NO DAYS OFF FOR TRUE GRINDERS
Jamie Kerstetter tried to take some time away from the action, but like Michael Corleone in The Godfather: Part 3 might say, they pulled her back in.
Attempted to take a day off, laid by the pool for 20 minutes and now looking for what tourneys I can late reg pic.twitter.com/03GQotcTOT

— Jamie Kerstetter (@JamieKerstetter) June 10, 2019
ROBL LAMENTS LOST FUNDS
Andrew Robl wishes a fond farewell to money after Joey Ingram shares theJean-Robert Bellande meltdown.
My money 😭😭😭😭🤦‍♂️😡😭😭😭. RIP money. ☠️😭😭😭😭😪

— Andrew Robl (@Andrew_Robl) June 10, 2019
GALFOND SUMS IT UP
Phil Galfond took time out after he final tabled a WSOP Online Event to express how he feels about tournament poker. The Run It Once founder might find some sympathy here.
I've played one #WSOP event this summer. I have one cash and one final table, but I didn't win it. I'm still sad about it and now I want to play more events, so that I can almost definitely be sad again. This is what tournament poker is all about.

— Phil Galfond (@PhilGalfond) June 11, 2019
GAGS DESIGNS A NEW SURVIVOR
Michael Gagliano has come up with a new poker format that, like the World Series of Poker itself, requires a little brain power to get through, but is worth it in the end.
It's been said before, but I think i've perfected it.

Poker Survivor:

At the end of each level the table votes off 1 person

Every player who is voted off their table loses 1/2 their chips

All those voted off are moved to new table with the others who have been voted off

— Gags30 (@Gags30poker) June 10, 2019
HARMAN IS HER OWN BIGGEST FAN
Finally, Jennifer Harman is delighted that her unknown doppelganger is having a better World Series than she currently is at the tournament tables. Maybe this is the first example of a clone going on to become Player of the Year.
There is another Jennifer Harman playing @wsop. I keep getting text rooting for me in tournaments that I'm not even in. Whoever she is. Good luck to all Jen Harmans playing @wsop.

— Jennifer Harman (@REALJenHarman) June 10, 2019
TEAM MATHS TAKE THE LEAD
The $25k Fantasy League leaderboard has experienced its biggest day yet, with a massive leap up the league from RTeam Maths. Ironically, their top scorer of Michael Noori meant that they leapfrogged Team Noori in the standings. Check out how Team Poker Central are faring, and whether Remko and Brent's picks are still in the top three money places right here
Who will be the latest to grab gold at the World Series of Poker? Watch all the action unfold live today on PokerGO and CBS All Access as more coverage of the 2019 WSOP bracelet events takes place. Selected bracelet events will be streamed exclusively on CBS All Access in the United States.