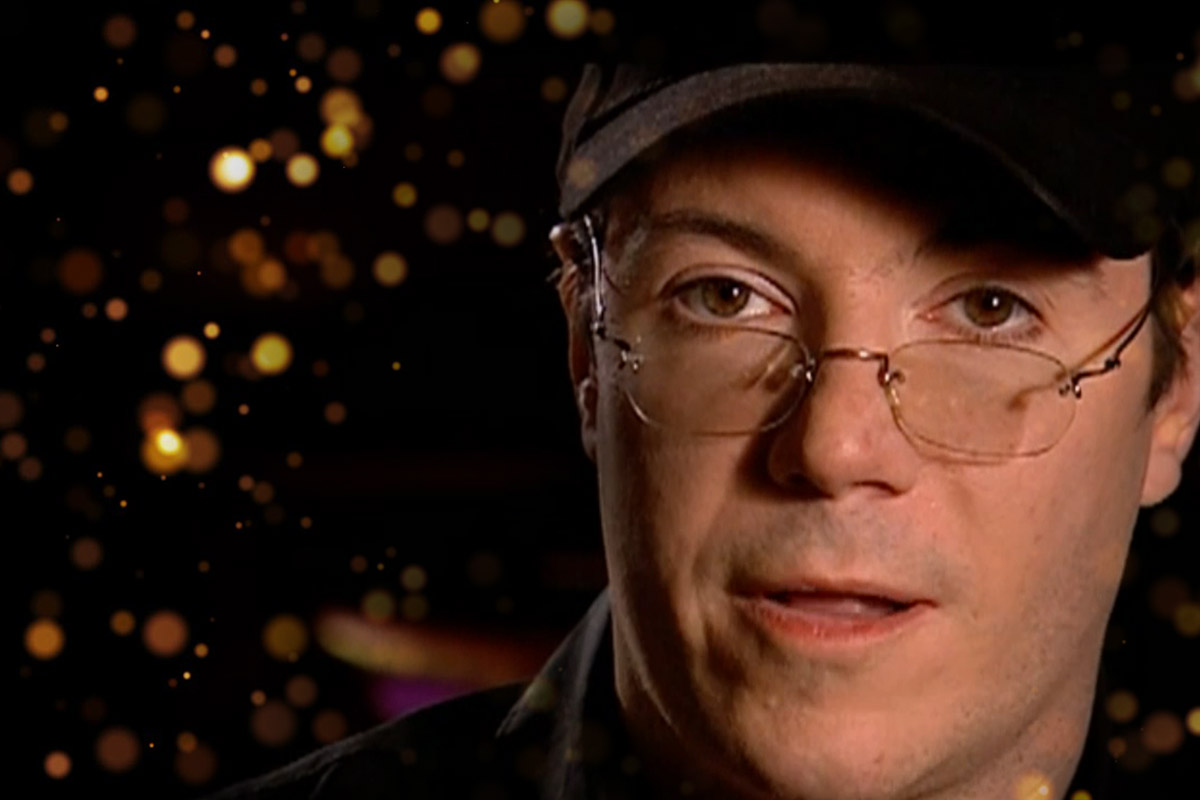 After years of relatively little exposure to the limelight, Jamie Gold will step up to the plate on "Golden Nights" on Poker After Dark on PokerGO this Thursday and Friday at 6:00 pm ET. We caught up with Gold, who's been in and out of poker ever since winning the biggest and most thrilling World Series of Poker Main Event in history for $12,000,000 in 2006.
"I'm very excited, and I'm looking forward to playing on Poker After Dark again. It is a legendary show with such great history it is an honor to be a part of it," Gold said about appearing on the show for the first time since Season 3 of its original seven-season run.
Jamie Gold on Golden Nights on Poker After Dark
Flanked by the likes of Daniel Negreanu, Frank Kassela, Randall Emmett, Drew Doren, Alex Haro, and Farah Galfond, Gold looks ahead at competing against this cast of exciting characters.
Gold holds Negreanu in high regards for both his play and role as an ambassador, he's had fun battling with Frank Kassela in recent months, and his relationship with Randall Emmett goes back 25 years.
"I've known Randall for 25 years, he was working with Mark Wahlberg as I was Donnie Wahlberg's manager and we have been friends in and out of Hollywood for decades."
More unknown to the poker scene, Gold is good friends with Drew Doren and Alex Haro through playing on other poker shows and charity events.
Poker's Past and Present
Looking back on playing on the original Poker After Dark shows such as WSOP Champions, Golden Men, Of Mouth and Men, and World Champions, Gold always entertained and competed hard.
"I remember having a great time and a few moments stand out. I got heads up with Mike Sexton [Of Mouth and Men, Season 2] and we became friends after, he's a pleasure. I tried to bluff Chris Ferguson and almost had him, he was confused enough to actually take out a coin and let a flip decide whether he was going to call or fold!"
Gold laughed, "I lost the coin flip telling him to call me, that was hilarious!"
Times have changed and Poker After Dark is now a live show from the PokerGO Studio in Las Vegas, which brings plenty of excitement to Gold who was a big part of poker's initial boom in the mid-2000s.
"It is a beautiful thing to see. I've been friends with Mori [Eskandani] and others since the early days of televised poker and it is wonderful to see how far it has come. What everyone has worked so hard to take it to the next level is impressive and admirable. Most people just judge it and have no clue how much time, effort, money, and beyond it takes to create and produce what you all do. Kudos."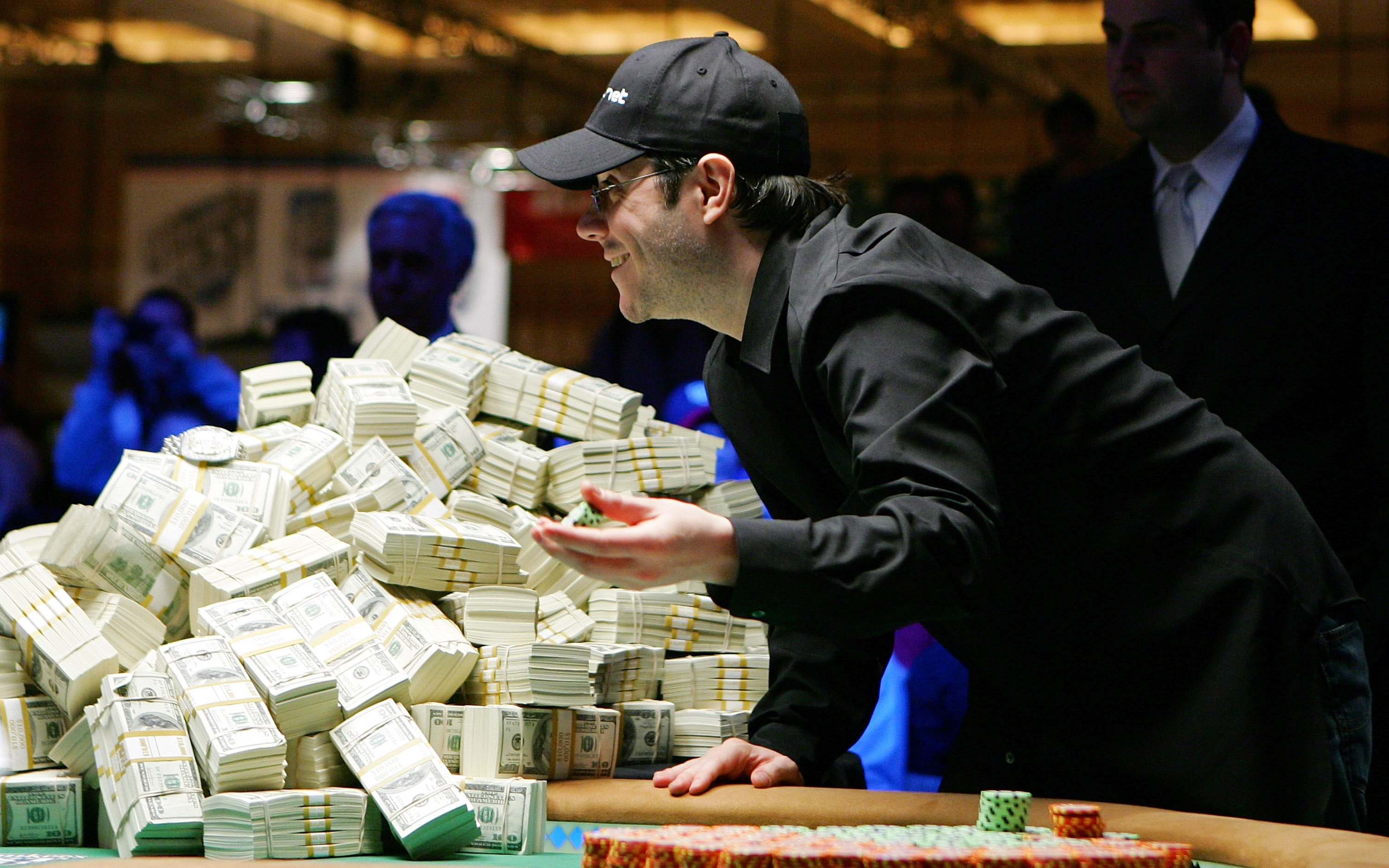 Jamie's Relationship with Poker
Besides winning the biggest tournament in the history of the game, Gold's results aren't those of a regular grinder on the tour. The game of poker, however, has always been a part of his life and it seems as though it always will be.
"It always has been a part of life, ever since I was 3 years old. Actually, my family always played and my friends and I played for super low stakes and we loved it. These days, tournaments and televised cash games are more of just a timing thing for me."
"Some years I have more time and interest in tournament poker, and some I don't. Cash games I always play when I have the time but not so much on TV unless it is local and super convenient like the Bike stream in L.A. This year, I believe I will have more time to travel and play more than I have in the past 10 years."
Poker & Philanthropy
Gold spends most of his time investing in and advising a portfolio of companies, dividing the rest of this time between philanthropy and spending time on his favorite hobby: Poker. Multiple times per year, Gold gets to combine poker and philanthropy to raise money for good causes, something that he's very passionate about.
Poker fans and people far outside the core of the game still remind Jamie on a daily basis how fortunate he was back in 2006, and he loves nothing more than sharing that positive energy with those that he encounters. Speaking about that iconic run, the things that stand out the most to him are sharing it all with his mom and his father, who was dying of A.L.S. even though he was unable to make it out to Las Vegas. Now, 13 years later, Gold still raises money for various charities and later this year he hopes to announce something big to combat the disease that took the life of his father.
"Poker is a natural fit for charity events, it allows for donations with a social fun competition component and prizes to inspire giving. Celebrities and icons will often be more inclined to attend as they often love the game are less on the spot and more a part of the collective energy. They drive more attendees which drive more donations and so on."
"I'm proudly hosting my 300th event this summer at Paramount Pictures Studios our 10th anniversary for Variety the Children's Charity which has raised over $1.2 billion and 85% of every dollar goes directly to children in need. That's very rare. The ALS Association, from the viral sensation Ice Bucket Challenge, and I are announcing something major worldwide this month in memory of my dad who died from ALS, if the timing is right we can even announce it on your show!"
Looking into the future, Gold will never stop playing poker as he's always looking to have fun, learn and be entertained by the game that has brought him so much. Watch Jamie Gold on PokerGO by subscribing right now.