Aram Zobian was not an established or well-known high stakes professional coming into the 2018 WSOP Main Event, but through perseverance, discipline, poker skill, and the heart to compete, he changed his life for good by finishing in sixth place for $1,850,000.
During the second day of final table play, Zobian started as the short stack and wasn't able to mount a comeback. On his final hand, Zobian moved all-in holding six-eight of diamonds into the ace-eight of chip leader Michael Dyer, and the board ran dry.
Looking back on his run in this event, Zobian feels as though he took the right chances and that the place he finished in, is something he can look back on with a big smile.
"This was intense, fun and amazing. The fact that they didn't give us a day off was a little brutal, but it taught me that I can really push myself mentally and physically and still play well.
Zobian, the youngest player at the final table, battled his way through 76 hours of poker by exercising every morning even though he was running on little sleep.
"It didn't matter if I got only four hours of sleep, I was ready to go."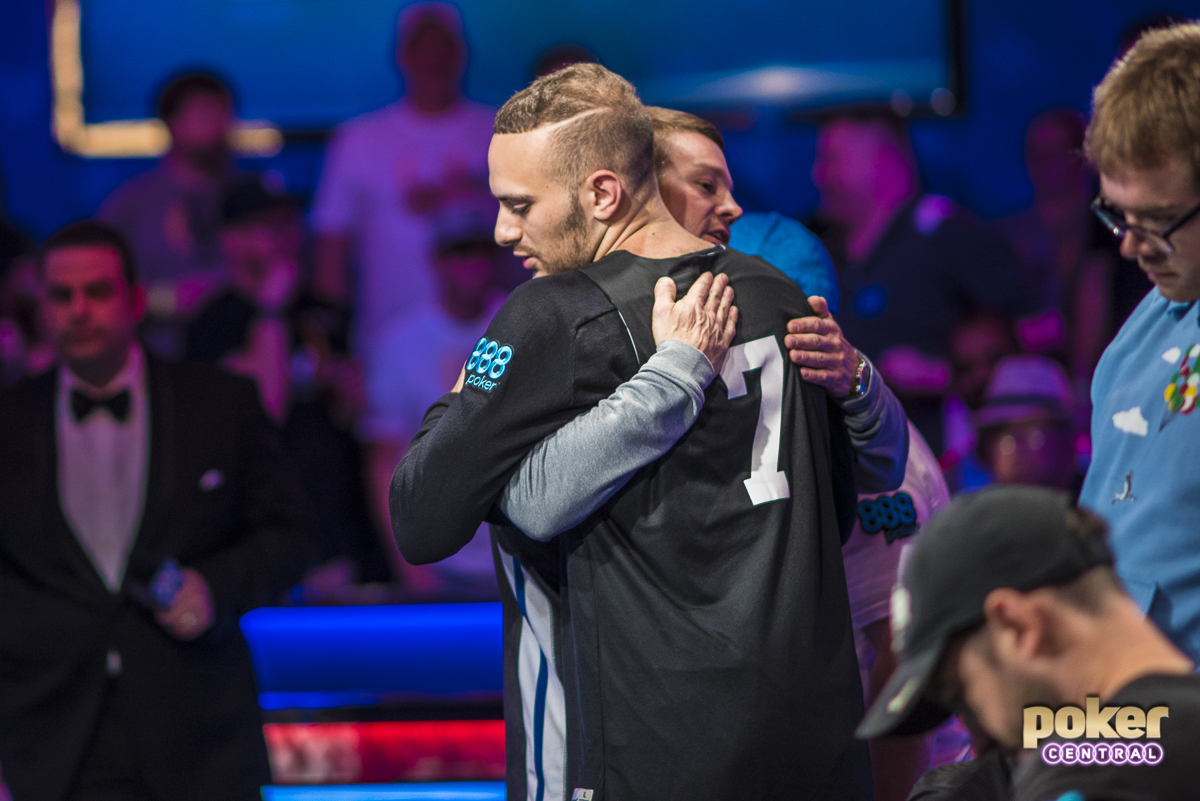 Pocketing by far the largest score of his career, the money will have a significant impact on Zobian's life, as he will not only help his family, purchase a new car and donate money to charity, he's also looking to play more high stakes tournaments and become a mainstay on the US poker circuit.
"My next step is to network with higher stakes player, people who are strong in the theory aspect of the game. I haven't delved deep into the theory and I want to put in a lot more work. This run has given me a lot of confidence, and the entire time I wasn't afraid to pull the trigger."
Now that Zobian has a big score and name recognition he will no longer go unnoticed. Before this run, however, it was all the work he did by himself that made this life-changing moment possible.
"I was dead broke after last year's Main Event, which was my first. It took a lot of hours of stress and pain, and working on my game through study and trial and error to get here."
Supporting him in this moment were friends and family from California and New England, who will now join Zobian in celebrating this result that he will forever cherish as his breakout moment in poker.
Enjoy more than 100 days of live poker action on PokerGO every single year, so subscribe right now. Watch the WSOP Main Event final table live on ESPN starting at 9:00 pm ET on Friday and Saturday, and in non-ESPN and non-ESPN affiliated regions, the action will be available on PokerGO.