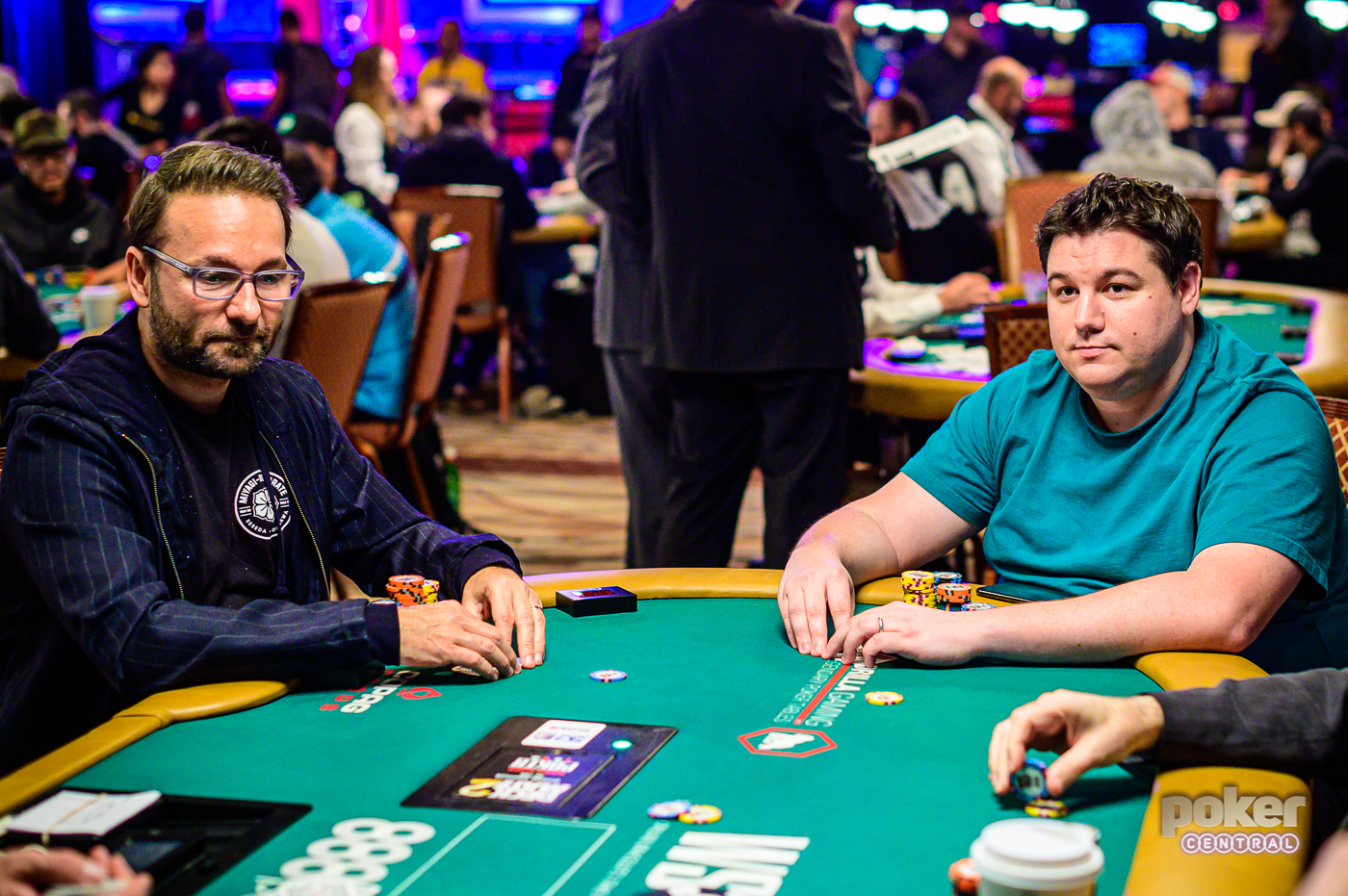 Poker Twitter is never hotter than during the World Series, but with the 2019 WSOP well into its second half, those half-time refreshments are clearly kicking in. From tournament structure rage to personal vendettas, it seems like everyone has their second wind. Heck, even Tom Dwan has joined the party now…
DEEB PROVIDES PUNDITRY ON NEGREANU'S "C-GAME"
Never one to hide his light under a bushel, Shaun Deeb reignited his bitter feud with Daniel Negreanu during the $50,000 Poker Players Championship, analysing the latter's play with this hottest of takes. Surely Kid Poker isn't going to be happy about this level of criticism from a fellow player. Watch this space.
I feel bad for the highstakes investors for @RealKidPoker package he did not bring even his c game to the 50k last two days

— Mask Police (@shaundeeb) June 25, 2019
DWAN RETURNS TO THE RIO
Tom Dwan's run in the $50,000 Poker Players Championship may be over, but it was a lot of fun while it lasted, for the man himself too, it seems.
Just bought in to my first tournament at the wsop in quite a long time.

Gonna try and win 🤑

— Tom Dwan (@TomDwan) June 26, 2019
LAPLANTING AN IDEA
You've probably heard the phrase 'planting an idea in your head', but in poker, that's known as 'Laplanting an idea'. Razz event winner Kevin Gerhart might be buying the drinks for his friend tonight.
— Ryan Laplante🏳️‍🌈 (@Protentialmn) June 26, 2019
A LITTLE PIECE OF HOME
Danielle Andersen just convinced her son that live poker is just about the easiest game on the planet.
Kiddo called on FaceTime which is pretty unusual, so I answered as cards were being dealt. Ended up inadvertently letting him sweat his first ever hand of poker, in which I flopped bottom set & won 12k. So yeah, he now prob thinks we're super rich & poker is super easy. 😬🤦🏻‍♀️

— Danielle Andersen (@dmoongirl) June 25, 2019
DRINAN DEMANDS JUSTICE
Connor Drinan once lost with aces against aces in a million-dollar entry tournament, so whatever he feels is fully justified. Even this, actually… especially this. Light the replies on fire.
Been trying to keep the complaining to a minimum so I'll word it this way …if you ask for a count of a shovers stack before looking at your cards…I hate you

— Connor Drinan (@ConnorDrinan) June 25, 2019
JESSE ADVOCATES NEW TOURNAMENT
WSOP Main Event runner-up (and still WSOP bracelet-free somehow) Jesse Sylvia has come up with a new event. Expect to see it added to next year's schedule. Day 1z in the Chick-fil-A car park, anyone?
HEY GUYS

COMON DOWN TO THE JESSE SERIES OF POKER

EVENT 41 TODAY THE ULTRA MEGA SUPER DESPERATE STACK

$0.75 buyin
$8 trillion guarantee
starting stack nine billion chips, blinds 1-1

CANT WAIT TO SEE YOU THERE!!1 pic.twitter.com/hGiPHBtbIm

— Jesse Sylvia (@MrJesseJames4) June 25, 2019
GOOCH STEALS SECOND, DEEB DRIVES FOR HOME
Jason Gooch is into second place in the latest Player of the Year top ten, with Upeshka De Silva usurped and Dan Zack now hanging on. But just look who's in sixth place and rising, having survived to Day 3 of the PPC. Yes, it's Shaun Deeb, knocking on the door of the Top Five and only a solid final table finish away from even higher. Can Deeb go back-to-back?
You can check out the full WSOP Player of the Year standings right here.
| | | |
| --- | --- | --- |
| Rank | Player | Points |
| 1 | Daniel Zack | 2,516.41 |
| 2 | Jason Gooch | 2,268.02 |
| 3 | Upeshka De Silva | 2,162.02 |
| 4 | Scott Clements | 2,157.48 |
| 5 | Daniel Strelitz | 1,918.94 |
| 6 | Shaun Deeb | 1,910.18 |
| 7 | Robert Campbell | 1,879.49 |
| 8 | Ismael Bojang | 1,816.91 |
| 9 | Ari Engel | 1,786.49 |
| 10 | Frankie O'Dell | 1,716.45 |
Who'll become the latest player to win a WSOP gold bracelet at the 2019 World Series of Poker? You can watch the action unfold live today on PokerGO and CBS All Access as more coverage of the 2019 WSOP bracelet events takes place. Selected bracelet events will be streamed exclusively on CBS All Access in the United States.