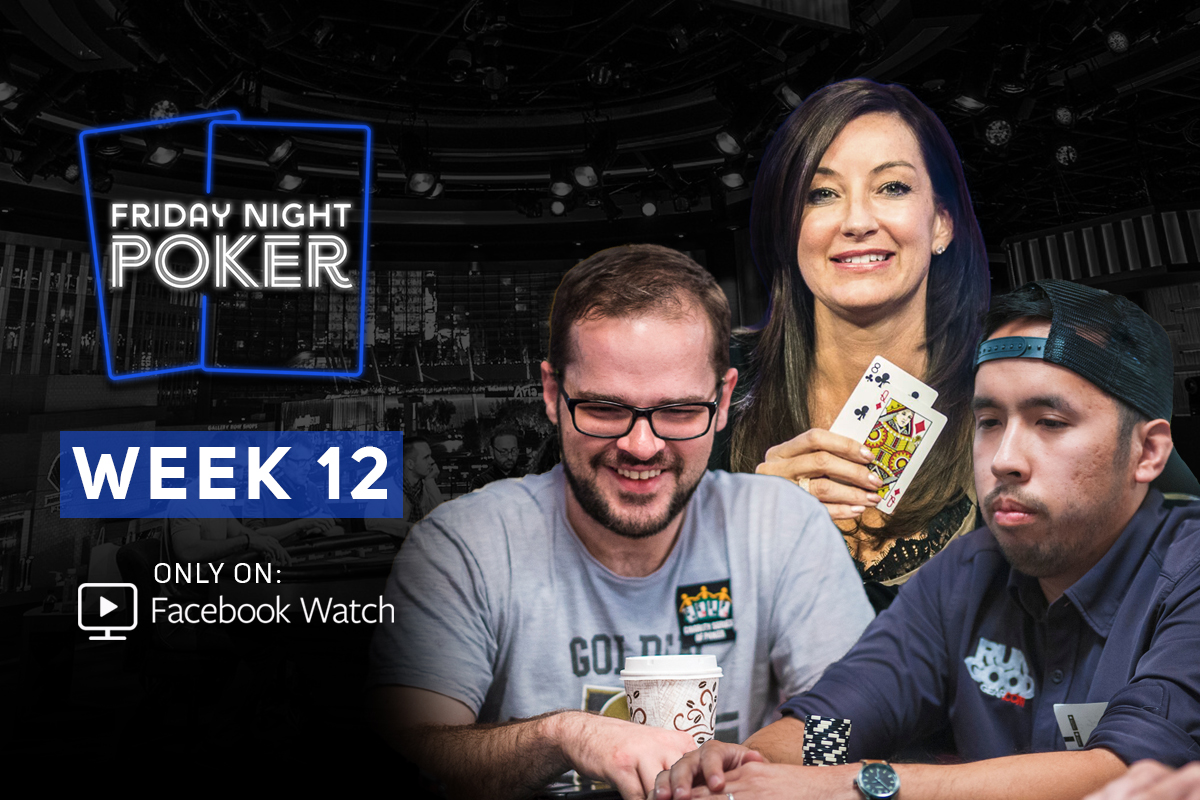 Friday Night Poker is back! The 12th week is action is highlighted by the One Step Closer charity event winner Delphine Szwarc, Charity Series of Poker organizer Matt Stout and RunGood Poker Series owner Tana Karn.
Get all the latest about this week's action on the Facebook Watch Preview show where yours truly was the guest to talk about this exciting lineup.
Friday Night Poker Week 12 Lineup
Click the names to learn more about the players in the lineup.
About this week's lineup, Jeff Platt said, "The penultimate episode of our first season should be incredibly entertaining."
"Two Friday Night Poker staples in Frank Kassela and Justin Young join an absolute legend, Eli Elezra, at the table. Christian Soto is back for some revenge after suffering a brutal beat against Jennifer Harman in Week 4."
"Matt Stout is taking a break from running charity tournaments to play on Friday Night Poker while Tana Karn hopes to bring his "Run Good" to the table in his debut. And we are so excited to have Poker Central's very own Delphine Szwarc join us after she was victorious in the charity event!"
Friday Night Poker is a $5/$10 No Limit Hold'em cash game with a $1,500 minimum buy-in, bringing a fun and easy-going environment for players and fans, while still presenting headlining players that you would usually only see in the most exclusive games!
Every Friday Night Poker session will be live on Stadium's Facebook Watch page from 7:00-11:00 pm ET, with commentary provided by Jett Platt and Brent Hanks, as Amanda Leatherman provides interviews from the PokerGO Studio floor.