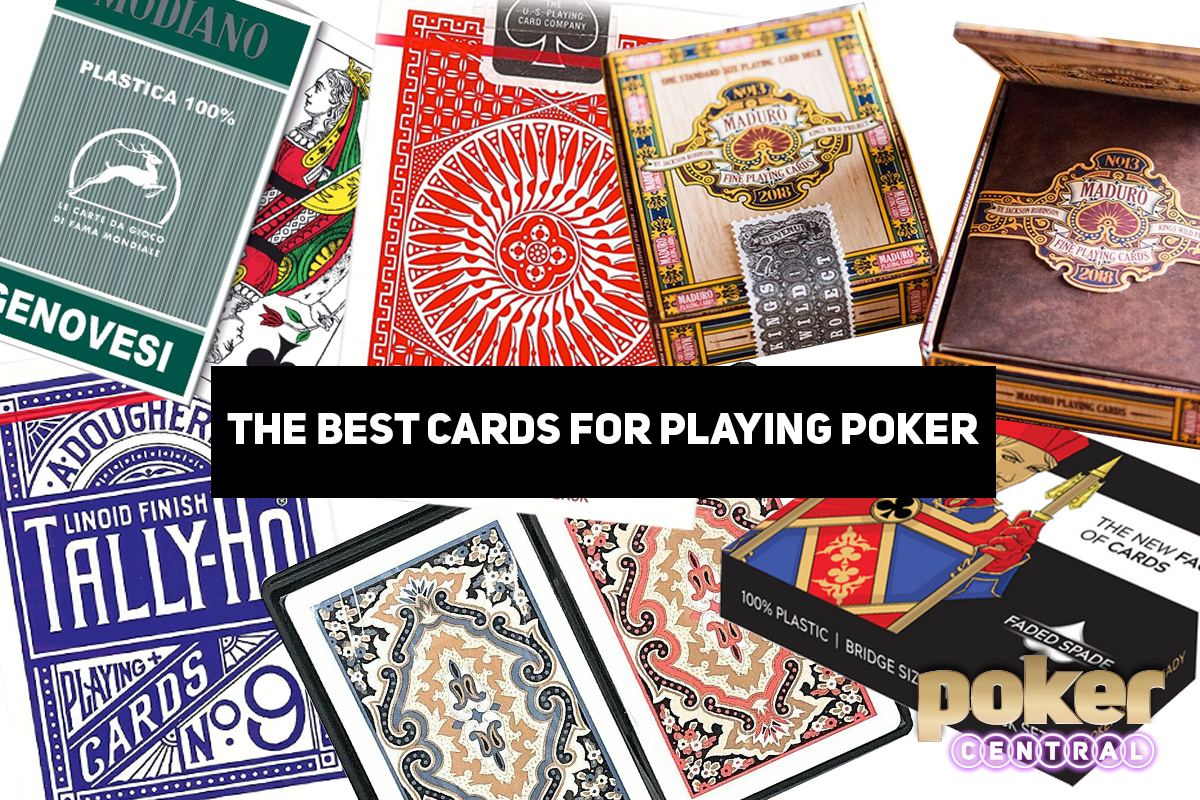 Everyone who loves poker uses them, but plenty of us look past the sheer talent it takes to put them together. No, not online bet sliders or casino hand sanitizers, but playing cards.
The first playing cards were allegedly invented by the Tang dynasty in China as early as the 9th century. Yes, you read that correctly, people have been flicking cards into the much for over a Millennium!
Playing cards have changed considerably, of course, and can now include technology that allows poker TV shows like High Stakes Poker and Poker After Dark to be able to identify the cards purely by players putting cards 'in the box' on the felt in order for microchips to be read.
CLASSIC DESIGNS
The design of playing cards has changed with the times we live in. While playing cards were mostly functional until the latter half of the 20th century, the turn of the new Millennium 20 years ago saw new designs revolutionize the art of designing playing cards.
Despite the changes to classic models, however, some of the simplest designs are the most popular.
Bicycle is one of the oldest names in playing card manufacturing and have been around since 1885, a fact they're naturally very proud of. Making playing cards in three different centuries, they went to Cincinnati artist James Billiter and created this design which harks back to days gone by after using Victorian imagery and the more "mechanical" designs of a bygone age to produce what is a cheap deck of cards to buy for the work that has gone into it. Proving they're right up to date, the 'Bee' design playing cards have the recognizable diamond-backed motif that makes each deck look like the inside of a beehive somehow. Yum!
KEM cards have been making playing cards from 100% cellulose acetate plastic for decades, and have regular customers from half a century ago. Their argument against cardboard-made, plastic-coated playing cards is that the coating can wear off quickly, leading to them perishing. This classic KEM card design is typical of their collection and still highly popular with players.
Copag have been making playing cards for many years, supplying the World Series of Poker and making dealer sets as well as standard playing decks. Their 100% plastic playing cards have often been the benchmark for playing cards at several points during poker's glorious history.
TALLY-HO AND MODIANO
Two other sets of playing card designs that grab the eye are Tally-Ho and Modiano. Iconic designs, simple yet beautifully designed, Tally-Ho playing cards aren't just used by poker players – and those who prefer other card games – but also many magicians.
Modiano were the playing cards of the 2015 World Series of Poker, including the Main Event which was won by Joe McKeehen. Modiano are 100% plastic playing cards and 'last up to 50-100 times longer than paper-based or plastic-coated playing cards', as well as being washable, crimp and fade resistant, waterproof and extremely durable. The modern playing card has to be as resistant as Allen 'Chainsaw' Kessler to the money bubble.
KINGS WILD AND FADED SPADE
The Kings Wild Project boasts some of the most unique designs in the world of top-quality playing cards, including tributes to other brands such as Bicycle, but in modern-day, how do you design a playing card that has never been seen before? To break the mold, Kings Wild Project designed a set based around the hugely popular J.R.R. Tolkien books and subsequent movie, The Lord of the Rings.
This timelapse drawing of Samwise Gamgee from the adventures shows you the incredible work put into producing a deck of playing cards based on that iconic series of stories.
Other Kings Wild playing cards draw from classic inspirations that surround the world of poker, such as their Maduro Playing Cards , which are designed in the style of cigar bands and the 'VHS 1982' pack, that looks like a tribute to Stranger Things and an age of video cassettes, Nintendo games and cassette decks.
The Faded Spade collection of playing cards are perhaps the ones you'll know the most, as they have featured in the U.S. Poker Open, British Poker Open and Poker After Dark.
Not only can you enjoy those playing cards by subscribing to PokerGO, even more importantly, you can watch all the poker action too! Sign up today and you'll have multi-platform access to the best poker entertainment the world has ever seen.