The U.S. Poker Open kicks off inside the PokerGO Studio on Wednesday, February 13th with a $10,000 No Limit Hold'em tournament that sets in motion 11 days of high stakes action culminating with the final table of the $100,000 Main Event on February 23rd.
Today we caught up with the No. 1 ranked tournament player in the world and reigning Player of the Year, Alex Foxen. In 2018, Foxen cashed for $6.6 million, his biggest score being a runner-up finish in Super High Roller Bowl V for $2.1 million. Looking back on that result now, Foxen still feels bittersweet about it.
"I am happy to have gotten so deep and was fortunate to do so. I was pretty satisfied with my decisions at the final table and throughout the tournament which is always most important to me. So for that, I'm happy. Getting so close and not getting the title is pretty disappointing, however, and I'm excited for another shot at it."
Looking forward at what's to come, Foxen hasn't set goals for 2019 as he's always looking to improve, grind and the results will follow if he continues this dedicated work ethic. The thought, however, of winning Player of the Year back-to-back is appealing.
"I love the game and love to compete and constantly strive to be better. That's my main motivation to grind. I'm going to be everywhere this year playing as much as possible, Player of the Year or not. Having said that, being the first person to win back to back POY would be pretty amazing and it's definitely something that I'm hoping to achieve."
"I find that in poker setting any empirical goals are usually of little help to me. I set myself the same goal every year, and every day, and that's to be better than the previous one. The way to achieve that changes constantly whether it be improvement physically, mentally, emotionally, poker theory wise and so on. so my goal is to just get better in every way that's in my control."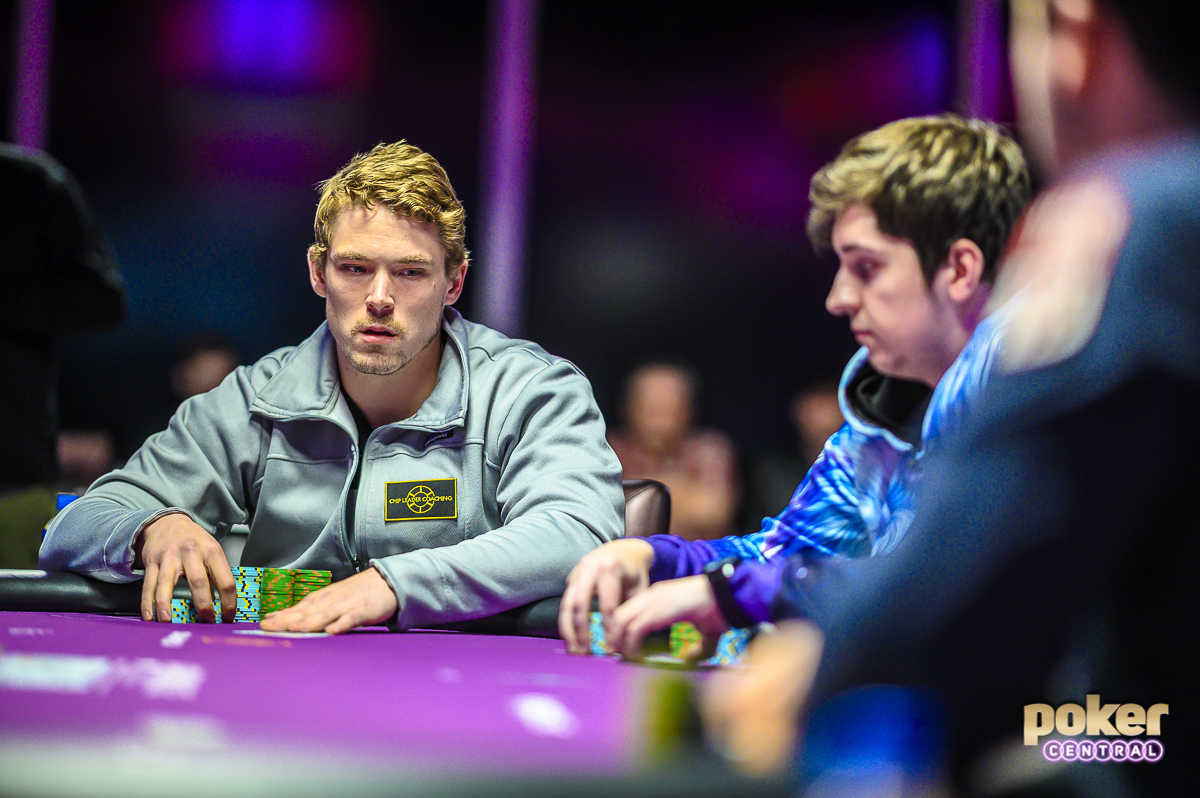 The 2019 U.S. Poker Open
With the U.S. Poker Open kicking off on Wednesday, Foxen is excited to put his practice and experience into play against the best in the world for 11 straight days of high stakes action.
"I'm really excited for U.S. Poker Open. Playing in the PokerGO Studio is always fun with big rake-free buy-ins on a big stage is about as fun as it gets for me."
"Winning the USPO Championship would definitely be one of my proudest poker accomplishments. It's a lot of the best players in the world and those are always the fields that give me the greatest sense of accomplishment to win."
"This is definitely one of the series that you keep circled from the beginning of the year. I think what Cary Katz is doing by creating these poker majors is potentially a big step for poker."
Playing against, largely, the same player pool on a regular basis does bring some tough challenges along, but Foxen is up for the task.
"The dynamic that exists between players usually makes the gameplay a bit more "standard" than most tournaments. Everyone is aware of each other's strategy and this creates a near equilibrium from which the use of GTO in poker comes."
"Although this generally means less player specific adjustments, it makes for interesting hands and spots where you're constantly weighing theory and reality for each opponent and deviating appropriately yourself."
"However, despite some pursuing to be robotic, there is always the human element in poker. It's hard to fold to someone who you know has bluffed you a lot before, and since we often play on streams, it's more common to find out, even if the bluff fits within an appropriate strategy of frequencies."
In closing, Foxen is very excited for the prospects of winning the $100,000 added prize for the Championship winner, and you can see him in action on PokerGO in the coming days.
"I think this added prize is the beginning of what could be a big step forward for poker. The "major" model that mirrors golf has, in my opinion, the potential to make poker a lot more of a spectator sport than it ever has been. It incentivizes people to play more, bigger tournaments that they may not have planned on playing if they have a chance to win that prize."
Alex Foxen is ready for the U.S. Poker Open, but are you? Subscribe to PokerGO right now and watch ten straight days of U.S. Poker Open final table action starting on February 14th.