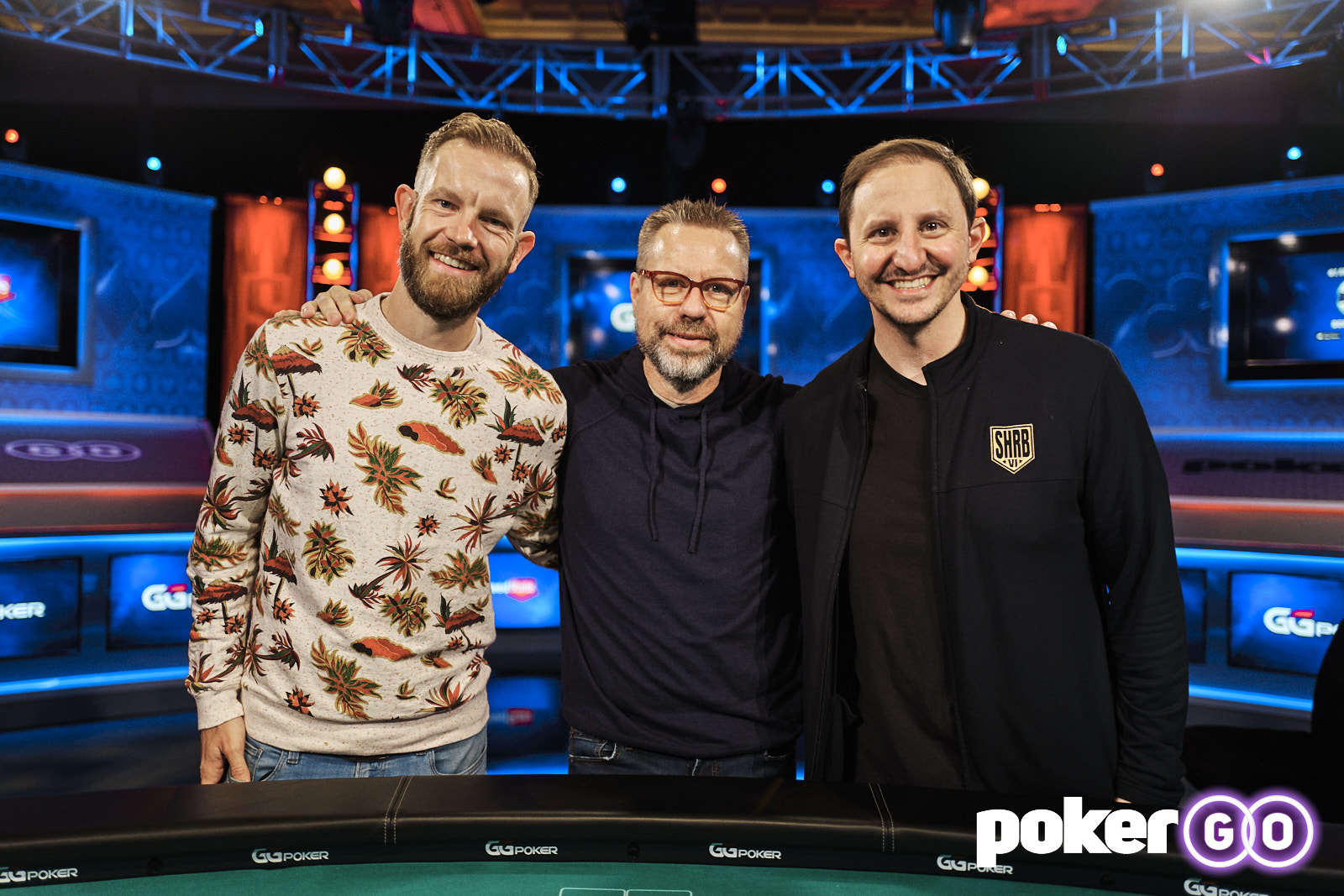 Remko Rinkema and Donnie Peters bring you daily updates from the 2021 World Series of Poker and today they're joined by DAT Poker Podcast host Adam Schwartz.
The guys discuss Phil Hellmuth's quest for WSOP Bracelet No. 16 as he's gone deep in all three events he's entered this year, they break down the remaining players in the $25,000 Heads Up tournament, and examine the curious payouts of this event.
The big topic on the show today, to which we would love for all listeners to chime in on, is "What Would Be The Most Exciting Thing to Happen At The WSOP This Year?"
Last but certainly not least, we do a little previewing of the Vegas Golden Knights season, how to best experience a game in Las Vegas, and the guys break down their epic weight-loss bets from the past 12 months.
Rate, review, and subscribe to this show if you enjoy the content. Please join us six days a week during the World Series of Poker for exclusive behind-the-scenes content from poker's biggest spectacle. Follow PokerGO on Twitter for all the latest WSOP content. Follow your podcast hosts on Twitter: Remko Rinkema, Brent Hanks, and Donnie Peters.