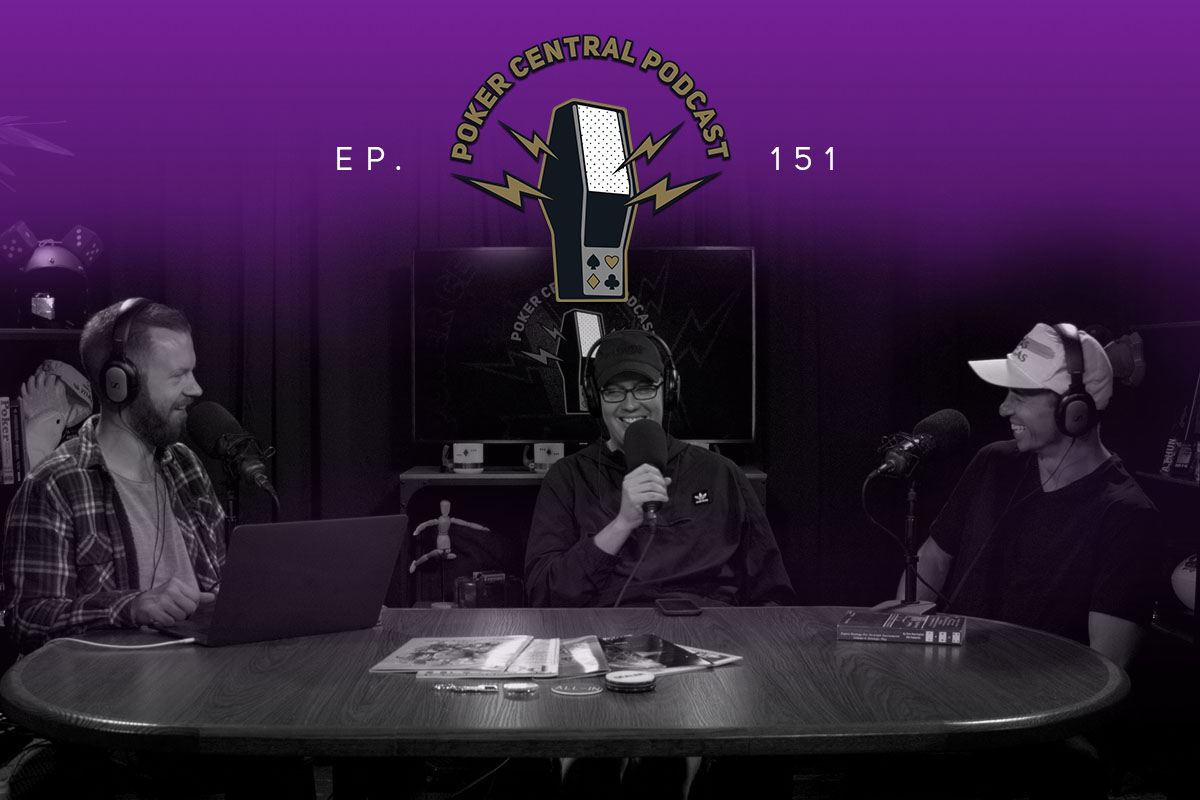 The second edition of the Poker Central Podcast on PokerGO features Shannon Shorr. Listen to the episode now or check our video version out on PokerGO.
1:15 – The lack of big wins on Shannon Shorr's resume and the why and how of how that happened and why things are different now.
5:00 – Finishing second in the $5,000 No Limit Hold'em bracelet event versus Daniel Strelitz, was that a good result or a tough loss?
7:30 – Shannon Shorr's amazing 2019 to date, cashing for more than a million dollars already.
10:00 – In 2011 Shannon Shorr cashed 2 events while he entered 41 total tournaments, what was that like and how did he handle the success early in his career prior to that?
14:40 – Studying the game, improving the mental side and what beginning players need to focus on?
17:48 – Are High Roller players truly the best in the world, and what makes them so good?
20:00 – Who's the best player in the world according to Shannon Shorr?
23:00 – Shannon Shorr's take on the 'gimmicks' at the World Series of Poker and how does he handle the busy summer schedule?
28:35 – Does it matter to Shannon Shorr which event he will ultimately win and how sharp are his player of the year skills?
30:00 – Shannon Shorr's travel stories: Drugs, hiking Kilimanjaro, and a lot more!
35:00 – Mushrooms!! The what, how, why, and when of Shannon's experiences.
37:40 – Recapping the 2019 World Series of Poker to date, getting you caught up on all the winners including Eli Elezra!
42:30 – Recapping the $10,000 No Limit 2-7 Single Draw featuring Prahlad Friedman and Jean-Robert Bellande.
47:00 – A World Series of Poker Player of the Year update and Brent Hanks runs us through the Poker Central Power Rankings and the $25k Fantasy League.
1:00:00 – Does Shannon Shorr even pay attention to the Player of the Year and $25k Fantasy League updates?
1:022:34 – The best five players Shannon Shorr has ever played against.
1:05:55 – 555 Questions for Shannon Shorr.
New to the podcast? Subscribe right now and leave us a review on your favorite podcasting app. New to PokerGO and ready to watch some exciting poker action? Subscribe right now to never miss another minute of action. Don't forget to leave us a review and a five-star rating to get us up those podcast ranks!