Event #8: $10,000 Pot-Limit Omaha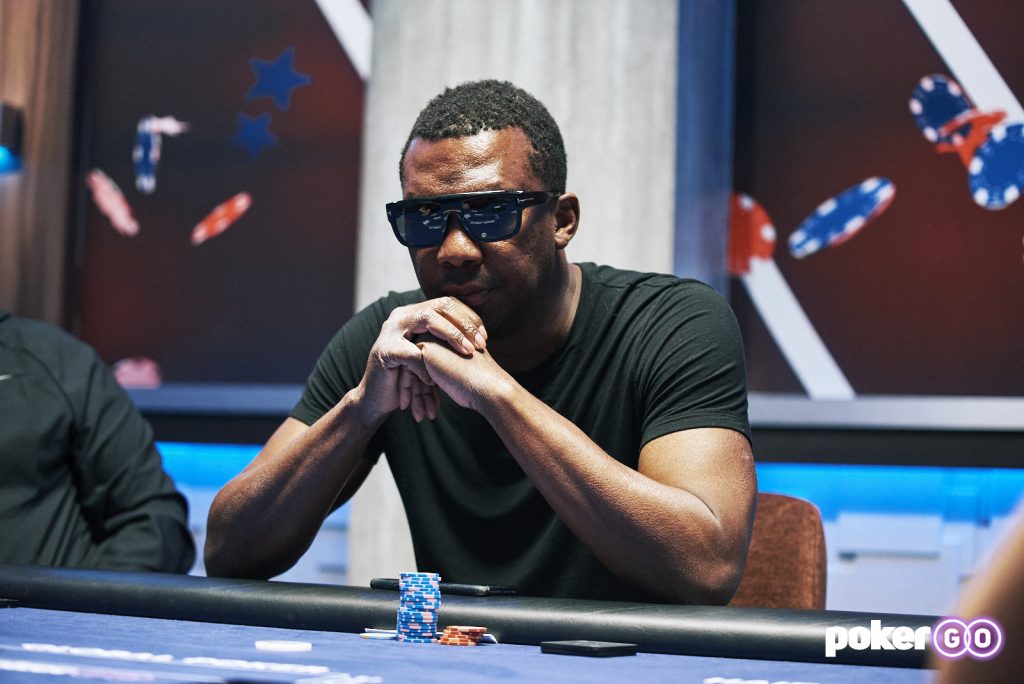 John Riordan limped the button and both Joseph Sanders and Christopher Usude came along from the blinds.
The
board checked through to the river where Usude bet out 15,000. Riordan raised to 40,000, and after Sanders folded, Usude called.
Riordan tabled his
for a wheel, and Usude revealed his
for the same straight to chop.