Event #8: $10,000 Pot-Limit Omaha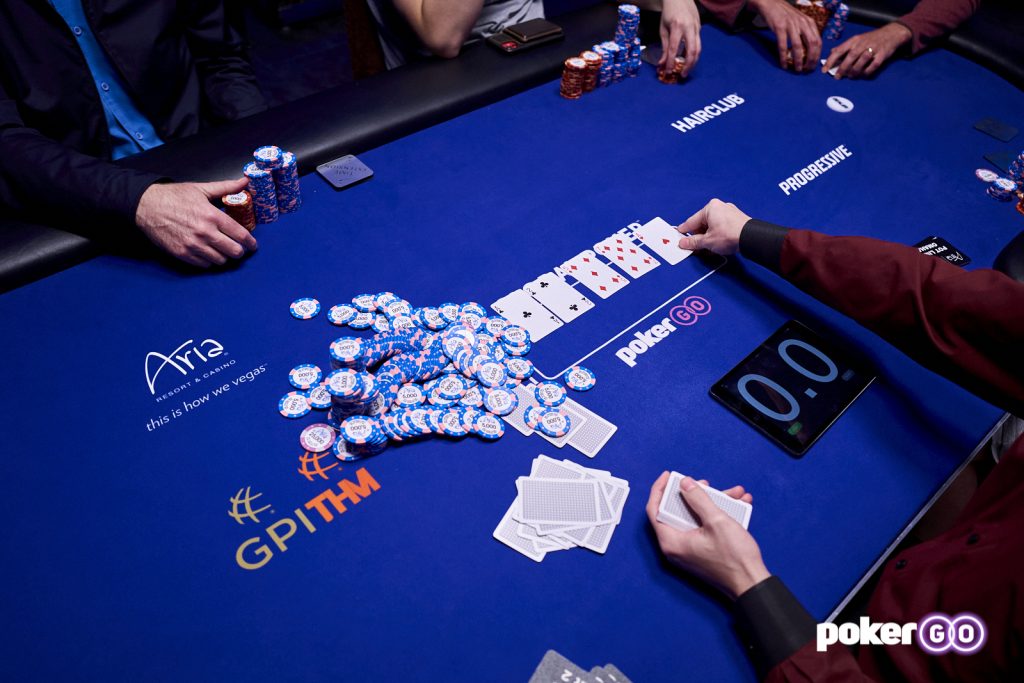 Welcome to the PokerGO Studio at ARIA Resort & Casino in Las Vegas, Nevada, for Day 1 of Event #8: $10,000 Pot-Limit Omaha of the 2021 U.S. Poker Open.
The inaugural U.S. Poker Open Championship in 2018 was won by Stephen Chidwick, before David Peters was crowned the series champion in 2019. The 2021 U.S. Poker Open will see a 12-event schedule featuring various games throughout the nearly two-week poker series that culminates in the $50,000 Main Event. A new wave of high roller players will roll into the PokerGO Studio in a bid to strike high roller gold, while the old guard of tournament veterans and savvy businessmen will be looking to see their names rise to the top of the payouts page as the title of U.S. Poker Open winners are ready for the taking.
Event #8 will see players begin with 125,000 in starting chips, and levels will be 40-minutes in duration with a 10-minute break every two levels. Players that register before the start time of 12 p.m. PT will not have to pay rake on their tournament entry, but this will not apply for late entries and re-entries. Registration closes at 5:30 p.m., which is the start of Level 7 following the conclusion of the dinner break, and players are allowed two reentries during the event.
The U.S. Poker Open will play with a 30-second shot clock, and each player will receive six 30-second time extensions per entry. The final six players will receive an additional six 30-second time extensions. The player that accumulates the most PokerGO Tour points during the series will win the U.S. Poker Open Championship and receive an additional $50,000 in prize money and the Golden Eagle Trophy.
This tournament is part of the PokerGO Tour with players earning points based on the amount they cash for. The full PokerGO Tour schedule can be found here, and the current PokerGO Tour leaderboard is available here.
New for the 2021 U.S. Poker Open sees a partnership between PokerGO and SuperDraft that launches daily fantasy poker and real money contests. To celebrate the launch, SuperDraft is offering nine $1,000 prize pool freerolls for 2021 U.S. Poker Open events (excluding Event #4, #6, and #10), along with the "PokerGO" promo code that offers a $50 deposit match that pairs with a $20 global bonus to give new users $70 in instant SuperCash! For more information on the SuperDraft and 2021 U.S. Poker Open freeroll contests, click here.
Click here to see the 2021 U.S. Poker Open Structures and Payout Information
Cards are expected to be in the air for Event #8 at 12 p.m. PT on Thursday, June 10, from the PokerGO Studio. The PokerGO Live Reporting Team will be on-site providing exclusive live updates throughout Day 1 as play continues until the PokerGO.com live stream final table is reached. So stay tuned here to follow along with the live coverage, and make sure to tune in to watch the final table play out on PokerGO.com from 1 p.m. PT tomorrow.
Connect with PokerGO Facebook, Twitter, and Instagram. Use code "USPO21" for $20 off an annual PokerGO.com subscription now!