Event #8: $100,000 No-Limit Hold'em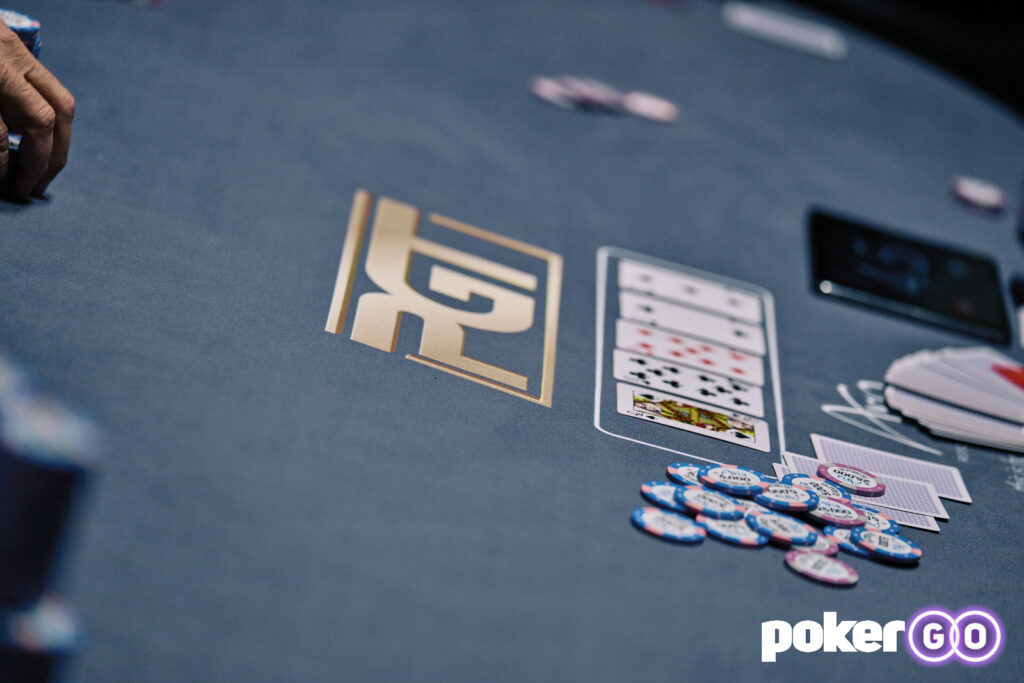 Welcome to ARIA Resort & Casino in Las Vegas, Nevada, for Day 1 of Event #8: $100,000 No-Limit Hold'em from the Stairway To Millions.
The inaugural Stairway To Millions gives players the opportunity to step their way from a $1,000 buy-in all the way up to a $100,000 where a total of $3 million in prize pool guarantees will be on offer across the right events. Every player that cashes in an event will qualify into the next event, and unlike conventional step tournaments, each tournament will play down to a winner with the final table streaming exclusively on PokerGO the following day.
Event #8 will have a $1,200,000 prize pool guarantee and players will begin with 200,000 in starting chips. Levels will be 45-minutes in duration with a 10-minute break every two levels, and then increase to 60-minutes in duration once registration ends. Registration closes prior to the start of Level 7 at approximately 7 p.m., and players are allowed a single re-entry. The Stairway To Millions will play with a 30-second shot clock once the tournament is down to the final eight tables, and each player will receive six 30-second time extensions. The final six players will receive an additional six 30-second time extensions.
This tournament is part of the PokerGO Tour with players earning points based on the amount they cash for. The full PokerGO Tour schedule can be found here, and the current PokerGO Tour presented by Guaranteed Rate leaderboard is available here.
Click here to view the 2022 Stairway To Millions Structure and Payout Information
Cards are expected to be in the air for Event #8 at 2 p.m. PT on Wednesday, January 19, from the PokerGO Studio. The PokerGO Tour Live Reporting Team will be on-site providing exclusive live updates throughout Day 1 as play continues until the PokerGO.com live stream final table is reached. So stay tuned here to follow along with the live coverage, and make sure to tune in to watch the final table play out on PokerGO.com from 1 p.m. PT tomorrow.
Connect with PokerGO Facebook, Twitter, and Instagram. Use code "PGT2022" for $20 off an annual PokerGO.com subscription now!