Event #2: $2,000 No-Limit Hold'em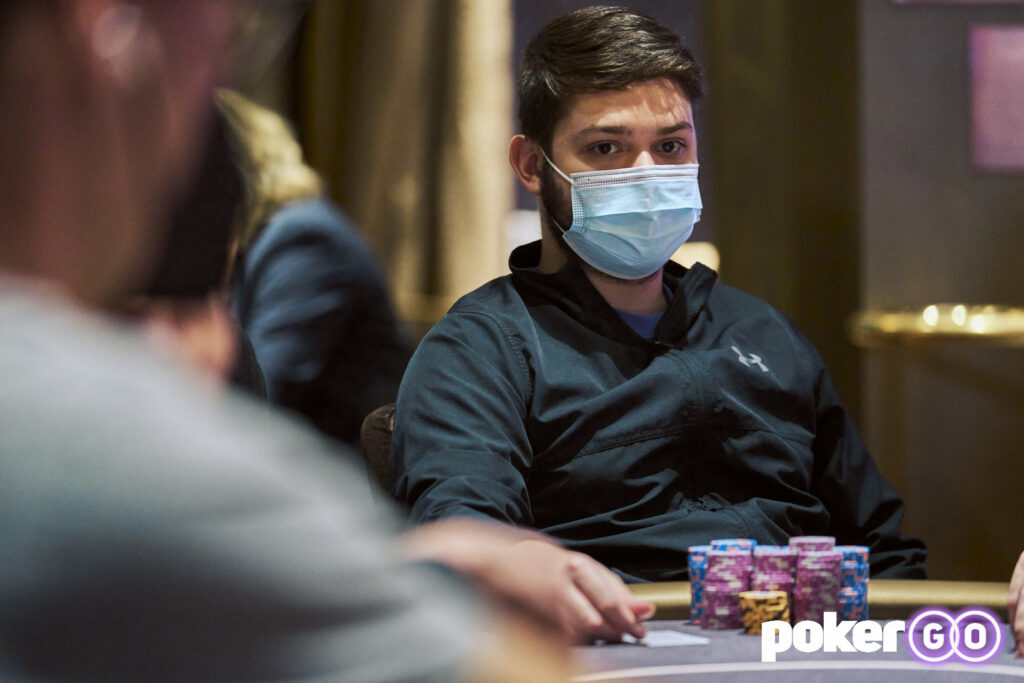 After winning his way into the event with a 23rd place finish in Event #1, Jovan Santiago leads the final six of Event #2: $2,000 No-Limit Hold'em, holding just over a quarter of the chips in play.
Joining Santiago at the final table are Jeremy Ausmus, Joelle Parenteau, Brock Wilson, Chance Kornuth, and Eric Baldwin. Kornuth joins Santiago in winning their way into the event after cashing in Event #1.
The 129-entrant field created a prize pool of $258,000 and awarded the top 19 finishers with a min-cash of $5,160, which includes a seat into Event #3: $4,000 No-Limit Hold'em. The top six is are guaranteed at least $12,900 and the seat but have their eyes fixed on the first-place prize of $51,600.
Falling just shy of the final six was Jake Perry, who saw his tournament come to an end when he ran his king-queen into the nine-eight of Parenteau. Parenteau flopped and eight and rivered two pair to send Perry out the door in seventh place for $10,700 and he will look to improve upon that during Event #3.
Rounding out the final table of nine was Vikenty Shegal, who finished in eighth place for $10,700 when the ten-four of Baldwin ran down his queen-six in a blind vs. blind battle, and Yuri Ishida finished in ninth place for $7,740 when she ran her ace-two into the pocket fours of Parenteau.
Others walking away with a seat into event #3 include Gary Leibovitz, Stephen Song, Michael Wang, Jewook Oh, Michael Santos, Mehdi Anooshahr, Salim Admon, Qing Liu, and Kristen Nyman. Perry and 11th place finisher Long Lui will look to continue their journey up the Stairway to Millions as not only did both players win their way into Event #2, they have now won their way into Event #3.
Jaime Cervantes just missed out on the cash and the seat when he found himself all-in and at risk from the big blind for his last 10,000 holding ace-seven against the king-nine of Kornuth. Kornuth flopped a king to burst the bubble and send the players into the money.
Click here to view the 2022 Stairway To Millions Structure and Payout Information
Event #2 Final Table
Seat
Name
Country
Chip Count
1
Chance Kornuth
United States
1,600,000
2
Joelle Parenteau
Canada
2,750,000
3
Eric Baldwin
United States
1,425,000
4
Brock Wilson
United States
1,200,000
5
Jovan Santiago
United States
4,025,000
6
Jeremy Ausmus
United States
1,925,000
When play resumes there is 23:25 remaining in level 19 and the button is in seat 1
The final six players will enter the PokerGO Studio on Friday, January 14, at 12 p.m. PT with the final table airing on PokerGO.com at 1 p.m. PT.
Connect with PokerGO Facebook, Twitter, and Instagram. Use code "PGT2022" for $20 off an annual PokerGO.com subscription now!