Event #9: $25,000 Pot-Limit Omaha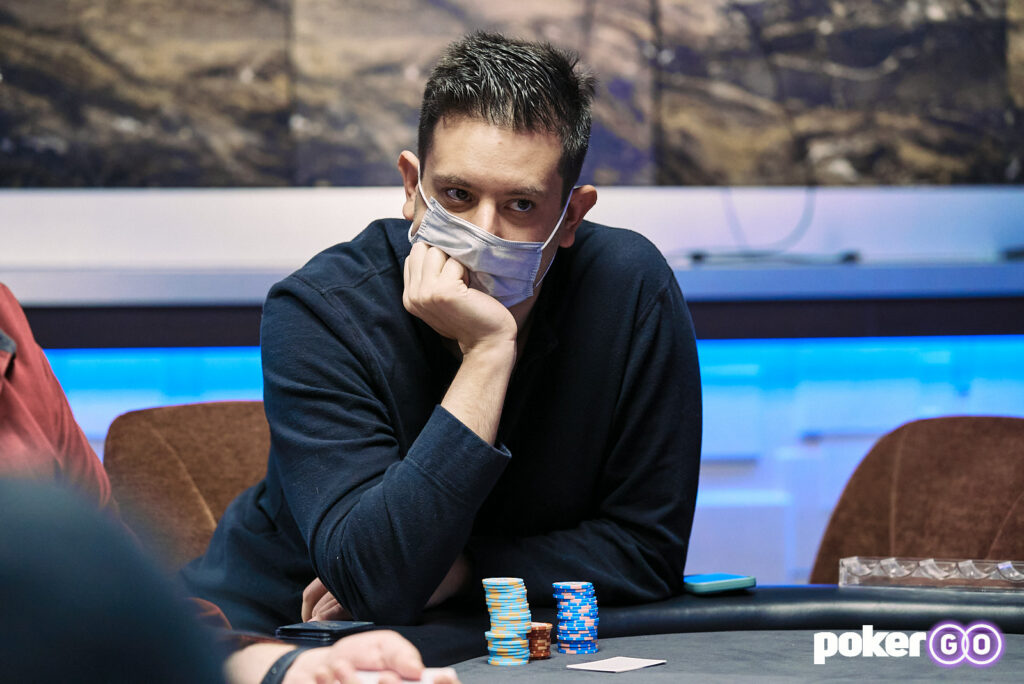 Action folded to Cary Katz on the button, and he limped. Jeremy Ausmus was in the small blind, and he completed.
Jared Bleznick was in the big blind and raised to 20,000. Katz folded, and Ausmus called.
The flop fell
and Ausmus checked. Bleznick bet 10,000 and Ausmsu called.
The turn
hit the felt, and Aumsus checked. Bleznick used most of his shot clock and bet 30,000. Ausmus quickly folded, and Bleznick collected the pot.