Event #5: $10,000 No-Limit Hold'em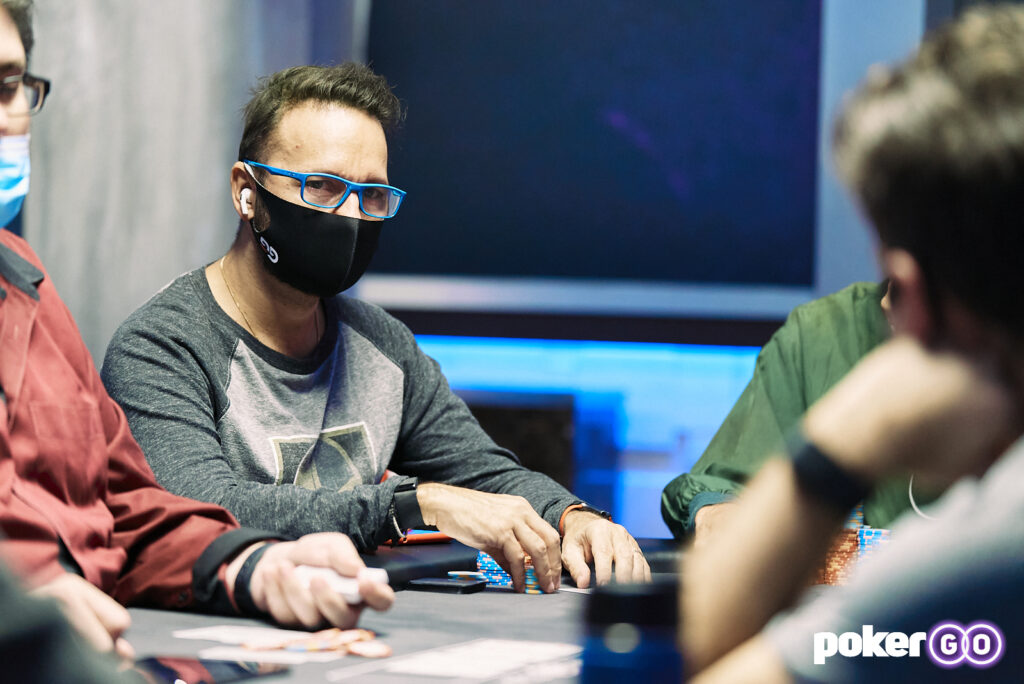 Action folded to Jeffrey Trudeau in middle position, and he opened to 6,500. Action folded to Daniel Negreanu on the button, and he called.
Nitis Udornpim was in the small blind and called. Erik Seidel was in the big blind and called.
The flop fell
, and action checked to Negreanu, and he bet 12,000. Udornpim called, Seidel and Trudeau folded.
The dealer burned and turned the
and Udornpim lead for 22,000. Negreanu called.
The river
completed the board and action checked through.
Udornpim tabled
for a pair of threes, but Negreanu tabled
for a pair of sixes to collect the pot.
| Player | Chips | Change |
| --- | --- | --- |
| Nitis Udornpim | 342,000 | 2,000 |
| Daniel Negreanu | 295,000 | 110,000 |
| Erik Seidel | 255,000 | 130,000 |
| Lou Garza | 200,000 | -5,000 |
| Jeffrey Trudeau | 75,500 | 13,000 |